0
8th December 2021 8:00 am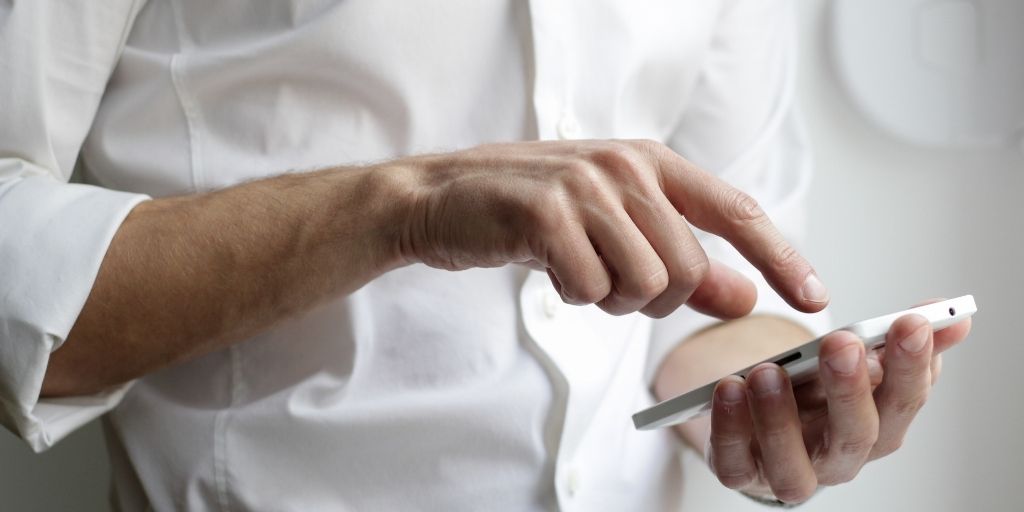 Innovative use of digital transformation has enabled Midlands Partnership NHS Foundation Trust (MPFT) to reduce the time taken for observation data to be digitised by 15 days per mental health patient observation, and therefore reducing admin overhead. Previously paper forms would sit in a tray waiting to be scanned into the clinical record for an average of 14 days. The system now allows clinicians to deliver more consistent and congruous checks to further ensure patient wellbeing.
This was all made possible with the introduction of a low-code mobile application. After development in collaboration with NDL, MPFT was able to test the first version of its digital observation app across pilot wards for feedback. Named eObs, the app was to be accessible on both mobile and tablet devices for use by clinicians in real-time.
The app provides a detailed overview of each patient's observation requirements, guiding clinicians through the process paper-free. Pulling patient information from MPFT's Electronic Patient Records (EPR) system, RiO, and recording information into its own SQL database, the app provides a faster, more dynamic observations process for clinicians and patients. Numerous benefits were found in digitising the clinical observation process, including:
Greatly reduced admin overheads
Consistent data records
Improved record keeping and data quality
Better workflow visibility
Clinicians found the digital process to be more efficient and convenient than the previous paper process. With a digital app accessible anywhere at any time, and patient observation information readily available, clinical staff are now able to deliver more consistent checks for their patients.
The pilot trials were so successful that eObs was scheduled for deployment on a further eleven wards. As the pilots were successful, MPFT extended their plans to roll out the eObs System to a further eleven therapeutic wards. Over the coming weeks, MPFT's IM&T Team will be supporting remaining wards switch over to the system
The success of the project was celebrated at the NDL Community Awards, a national awards program that recognises the best use of transformational technologies with social purpose. MPFT has been awarded Digital Project of the Year in testament to its digital-first approach that has enabled it to overcome major administrative challenges.
MPFT currently stands as the second largest mental health Trust in England. As the Trust cares for a large number of mental health patients with variable needs, regular observation checks are essential – but had often been challenging, due to the paper-based system originally in place.
Emma Davies, Quality Matron for Inpatient mental health wards at MPFT said: 'It's been amazing to be part of such an innovated project that we are now using across a number of wards."
Jack Gould, Senior IM&T Project Manager at MPFT said: 'It's brilliant that the work undertaken by the eObs Project Team has been recognised at the NDL Community Awards, it has been a great team effort from all involved. eObs has been one of the Trusts key digital innovation projects over the last year and has brought a number of benefits with it.  Developing and deploying the solution to wards during the COVID-19 pandemic posed additional challenges to the team, however by IM&T, Clinical Leads and NDL working closely together, the Trust have been able to go live with the application across a number of its therapeutic wards''.
Tom Wright, Head of Digital Engagement at NDL said: "A big congratulations to Midlands Partnership NHS Foundation Trust team on its Digital Project of the Year Award. The team's innovative use of low-code mobile apps has enabled it to save so many admin hours and go paper-free. By pushing forward with digital transformation, the team at MPFT are better able to use their time and skills to best support their patients.
"Our awards are designed to share best practice and celebrate the success of our community. But we also want to highlight to other authorities facing similar challenges, that possible solutions do exist. The awards recognise the innovative use of automation and digital tools to improve both the design and delivery of public services."
Public sector organisations and NHS Trusts across the country have participated in the NDL Community Awards, which showcase a diverse range of innovative projects that demonstrate the best use of automation and digital solutions to overcome some of the biggest challenges being faced by public services today.
At a time when the NHS and public sector is under enormous pressure, the awards shine a spotlight on excellence and on the teams and organisations that are going above and beyond to improve the lives of citizens as well as of those that are delivering our much-needed services.