0
14th January 2022 10:00 am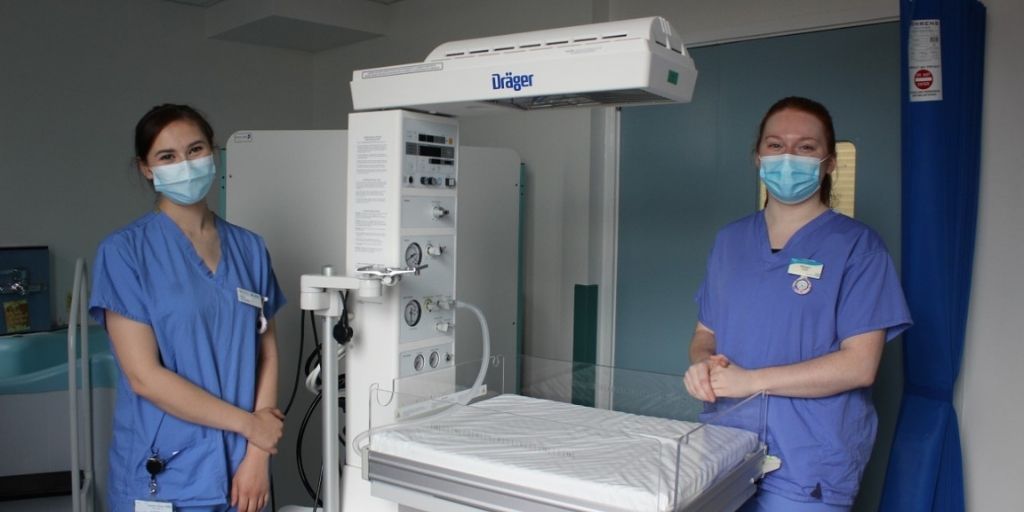 Hampshire Hospitals NHS Foundation Trust (HHFT) is introducing 22 new resuscitation devices across their maternity departments at Basingstoke and North Hampshire, Andover War Memorial and Royal Hampshire County Hospitals after thousands of pounds were raised last year.
The resuscitaires, which replace the current machines used, will allow new born babies to get immediate support with their breathing, temperature, oxygen levels and other key interventions.
So far, HHFT has purchased and installed eight of these devices after the help of the Hampshire Medical Fund at their annual Hampshire Country and Garden Festival last summer, which raised £72,000.
Since this fundraising, the Hampshire Medical Fund have raised enough money so that HHFT can buy 14 more resuscitation devices to continue improving their maternity and neonatal departments.
Dr Lara Alloway, chief medical officer at HHFT, said: "Making sure we have the latest equipment available is important for us here at HHFT and we're really pleased that our smallest patients will benefit from this latest improvement. Providing the very best care is something we're consistently aiming to achieve and having this cutting-edge equipment will really help our teams to deliver this."
Sarah Woodward, deputy head of midwifery at HHFT, said: "I'd like to say a huge thanks to Hampshire Medical Fund for enabling us to purchase this vital equipment. We've now got the latest resuscitaires for our future babies and that will really make a significant impact on our department."
Francesca Chatburn, charity director at the Hampshire Medical Fund, said: "We are delighted with the outcome following such a fun weekend; with enormous thanks to Lucy Liddell and her committee. We are even more thrilled to announce that additional fundraising throughout the year has enabled us to hit our 2021 target to buy a total of 22 new machines!"