0
8th December 2020 8:00 am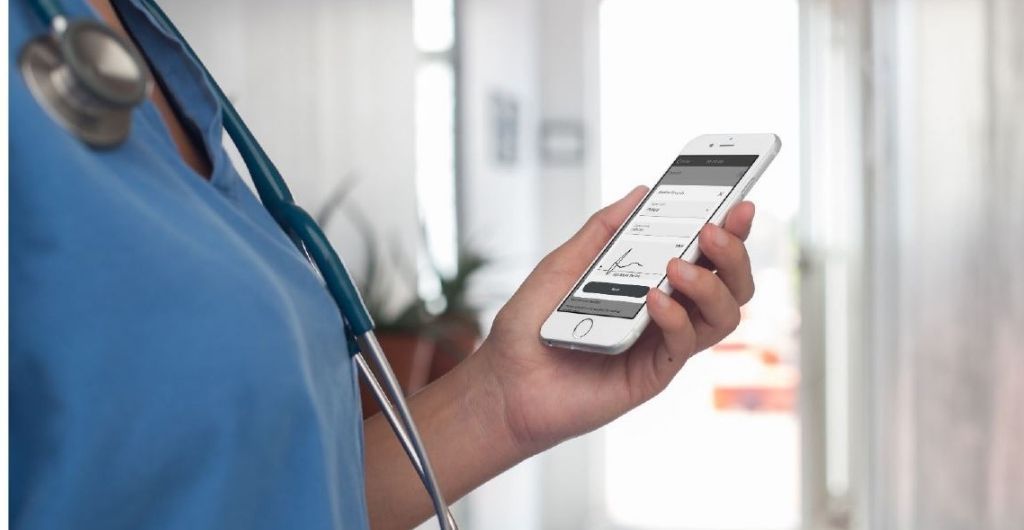 The Royal Preston Hospital in Preston, Lancashire has deployed a Digital Asset Management (DAM) solution to help its central hospital nursing team overcome visiting restrictions and a reduction in the number of patient appointments during and after the pandemic.
When hospital restrictions were introduced, the Tissue Viability Team, which uses clinical photography to plan treatment, monitor progress and document recovery, had to adapt to minimise contact between patients and staff, to protect both groups from any risk of exposure and infection. The team works in a number of different locations over two hospital sites, so a safe and sustainable solution that would improve workflow, collect and keep patient images secure, document patient consent and collect all associated metadata, while reducing the need for any unrequired contact, was essential.
Andrea Jones, Medical Photography Team Leader, choose a Clinical Uploader App from FotoWare partner Medialogix, which fully integrated with the Royal Preston Hospital's existing FotoWare Digital Asset Management system. Configured to collect all patient data, consent and clinical photography in a single package, the App provides authentication, role-based access control and upload to FotoWare so all of the data and patients' files can be viewed immediately by the associated clinical teams.
FotoWare is a powerful Digital Asset Management system that runs on a Windows Server and is accessible through easy-to-use web front ends, and a variety of plugins and special interfaces, to meet today's demand for higher productivity and instant availability of digital assets and media files. This provides a fully controlled workflow and ensures that users are appropriately registered and have access to sensitive clinical information and images on a 'need to know basis' in line with GDPR requirements.
Andrea Jones, Medical Photography Team Leader, said: ""It became clear some time ago that we needed a solution to meet the increasing requests for pressure sore images, as well as one that allowed access 24/7. My department had a digital asset management system in place called FotoWare so integrating the Clinical Uploader App was a simple but effective solution as it also integrated with the hospital's patient record system."
Previously, the team had used 'loan cameras' for clinical staff where a number of cameras were circulated, consent was documented manually and images were uploaded at convenient intervals. There were issues with this process, including the cameras being vulnerable to theft and misuse, or being lost containing patient data which could not be recovered so the implementation of the new Clinical Uploader App was key.
The Royal Preston Hospital project was assessed, implemented, tested and went live in just three weeks, which was essential at a time when services were under extreme pressure and the need to safeguard both staff and patients was so important.
As the nursing staff already had hospital owned devices, IT deployed Mobile Device Management to roll out the App to give the registered nurses on that ward access. Those nursing staff could then photograph wounds while changing the dressing and upload the photographs to FotoWare, so they could be viewed by the Tissue Viability Team. This helped them decide which patients they needed to see in person and which could be provided with wound care advice remotely.
Now, with the new Clinical Uploader App deployment in conjunction with FotoWare, there has been a reduction in the number of staff contacts with the patient from three to one, which has had a positive impact on infection control measures without compromising patient care and safety. By using the App, integrated with FotoWare, the Tissue Viability Team can triage which patients require one on one care just by viewing the photographs from an office location.
This innovative approach has enabled a review of the way wounds are managed from a logistical and photographic perspective, which has proven to be so successful that the Royal Preston Hospital intends to roll it out to further areas of the hospital in anticipation of any rise in Covid-19 cases over the coming winter period.
Andrea Jones concluded: "The result is amazing and has certainly helped streamline operations. The project's immediate success means that the app is now being rolled out for use by Band 6 and above staff, which is great. It will assist them in providing the highest level of patient care and make their jobs easier."