0
30th December 2020 10:00 am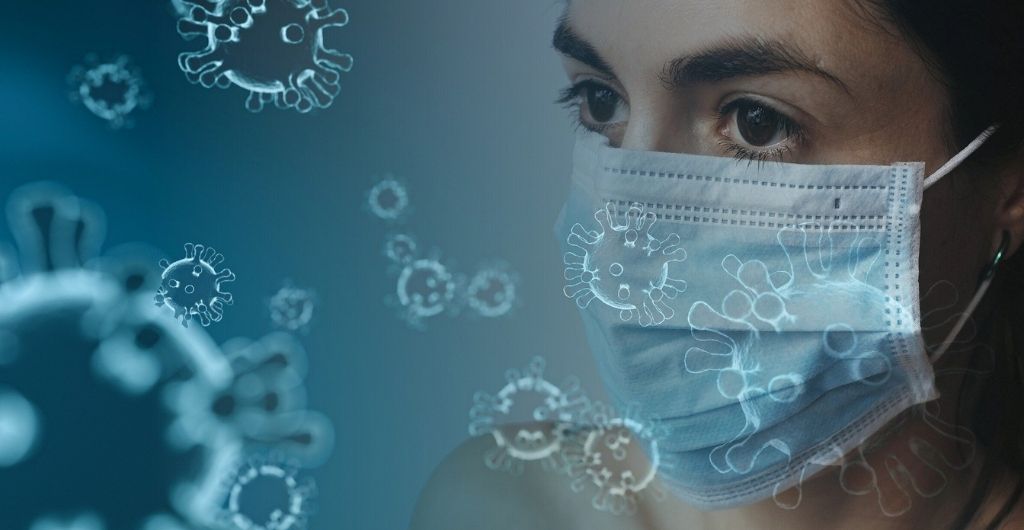 As of the middle of December 2020, national figures released by the Government put COVID-19 daily testing across all four pillars (antigen lab-based and swab testing, antibody, and blood and swab testing for national surveillance) at 277,944. When the UK started testing in April 2020, just 22,000 tests were completed on a single day. It's important to recognise how far our capacity for COVID-19 testing has come in just eight short months.
But let's not forget that many of our testing workflows are currently sitting within a legacy, paper-based system, straining under the pressure to rapidly scale to meet the demand COVID-19 is generating. When it comes to capacity, government reports look healthy; in reality, the lack of investment in testing workflows and the paper burden on our labs is deeply concerning.
Pathology has long been the poor relation to its neighbours in other ologies when it comes to technology. Historically, digital transformation was never really a focus. Glass slides, sticky labels and paper are rampant. We all took for granted that when we needed it, testing would happen, even if it took longer than we'd like and occasionally got lost, requiring a re-test.
Many current processes are manually intensive, lack an audit trail and are still not tied to the patient record. And what is the knock-on effect for how testing data from paper-based systems is collected and analysed at a regional, national or population level to inform health policy?
With the benefit of hindsight, we'd have digitalised workflows years ago not least to prepare for testing at scale in response to a global pandemic. But, in truth, none of us could have imagined how far we'd stress-test the process this year and how critical that workflow, data and audit trail would be.
Digitalising the testing workflow
Given the critical needs of testing through a pandemic, how can we use technology to quickly ramp up the accuracy and efficiency of testing?
Simply put, if you can digitalise the testing workflow, and remove paper, you can create efficiencies and accelerate testing operations, at scale. These efficiencies will create more capacity for testing, increase throughput and ensure patients get their results quicker, create a digital audit trail (reducing lost tests and the need for re-testing) to ensure we limit the risk of increasing the transmission of COVID-19 through delayed action.
In addition, if you think back to the pressure our labs are currently under due to unprecedented demand, digitalising the workflow will vastly reduce the burden on labs and clinical staff – reducing stress and empowering them to spend more time caring for patients and less time doing paperwork. Furthermore, by digitally transforming the process, you can ensure high standards and quality of your testing data, which can be used to make decisions at a regional and national level – with more accurate collection and analysis of infection rates, faster action to contain the virus can take place.
Beyond the antigen and antibody testing for COVID-19, the principles remain the same for all other testing use cases. Digital workflows can be adapted and scaled to support other forms of lab-based and point of care testing. In essence, find a sustainable digital solution to COVID-19 testing today and the benefits can be leveraged across multiple clinical pathways locally or regionally.
Walk in the footsteps of the pioneers
The challenges of digitalising testing workflows may feel insurmountable for those yet to begin the transformation, but others have already started this journey. Lancashire & South Cumbria (L&SC) Integrated Care System anticipated the current and future increase in demand for lab-based pathology testing at the start of the year and has taken great strides in replacing its manually intensive processes.
During the Summer months, L&SC have worked with BridgeHead Software to develop and deploy a testing workflow solution that utilises a mobile app, image capture technology and a best-of-breed, enterprise data management platform. Initially focused on digitalising lab-based pathology antibody tests on patient blood samples, L&SC have broadened their vision of the solution to encapsulate new COVID-19 testing workflows, such as point of care antibody testing and LAMP90 antigen testing, as well as evaluating its use for non-COVID related testing, such as glucose and ketone testing. Furthermore, the solution is able to securely capture pictures on the mobile device, validate patient demographics and consent all with zero footprint (i.e., no data is left on the device). This information is then stored and protected and made available as part of the patient record. As a result, other use cases are also being considered, such as the capturing of dermatological photographs and wound care images.
L&SC would never say that it's been an easy ride – they have had to adapt to the rapidly developing testing needs of the region – but their solution should be explored by other ICSs looking to make sustainable changes to their testing workflows. From driving a vision and being single minded in approach (while pivoting to allow for changes in the pathway), to the importance of leadership, collaboration and clinical sponsorship; L&SC has already learned the lessons and has built a solution that could be configured for other healthcare organisations.
Now is not the time to re-invent the wheel, but to heed those lessons and adopt similar approaches to ensure that the creaking paper-based testing workflows currently supporting our critical testing programmes can be transformed. This will ensure we capitalise on the benefits of vastly improved COVID-19 testing and a subsequent reduction in virus transmission, as well as sustainable progress quickly realised for all other types of testing going forwards.