0
29th April 2021 8:00 am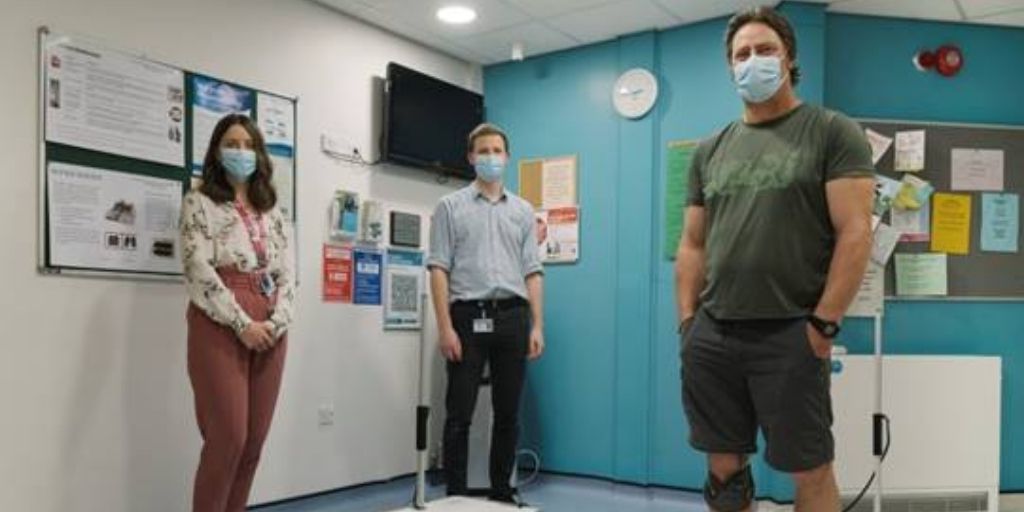 The Friends have purchased two 3D L.A.S.A.R Posture Plates that will be used in the treatment of patients at the Oswestry-based hospital.
The posture plates provide an instant assessment of a patient's posture, showing where their weight bearing line sits – with cameras linked to each plate, they also provide real time data to both the patient and clinician.
The equipment will be used to compare different orthoses on patients in order to find the optimum brace for them, along with being used to fine tune the fitting of an orthoses to ensure the greatest result is achieved. Orthoses is the plural form of orthosis, which is a device applied externally to any part of the body to support, correct, prevent or compensate for a skeletal deformity or weakness. It may also be applied to assist, allow or restrict movement of any part of the body.
The purchase of the posture plates cost over £15,000.
The equipment is predominantly used in the prosthetic healthcare setting and is yet to move into Orthotics nationally. The team at RJAH have been fortunate to have one for a fixed time period that enabled them to test the effectiveness within Orthotics, yielding excellent results.
Jane Dewsbury, Principle Orthotist at RJAH, said: "This equipment provides a real technical advancement, not only within Orthotics at RJAH but nationally. We will be able to record hard scientific evidence of what treatment is provided to patients at the time of their assessment, along with all the benefits our clinicians will see.
"The use of supporting technical equipment within the Orthotics industry has been very slow in its progression, but there is huge potential to develop this through the use of the posture plates.
"I'm very grateful to the League of Friends for supporting the Orthotics department by funding the purchase of two 3D L.A.S.A.R Posture Plates – they will enable us to take exciting new steps."
Graham Carter was the first patient to use the equipment in his treatment for knee osteoarthritis. He said: "This is an amazing piece of kit – it's quick and easy to use and the fact it offers an instant visual that enables me to see the difference my knee brace is making really gives me peace of mind."
Victoria Sugden, League of Friends Charity Director, said: "The League of Friends are so pleased to be funding such cutting edge equipment and in turn helping to support the excellent service provided by the Orthotics team at RJAH."