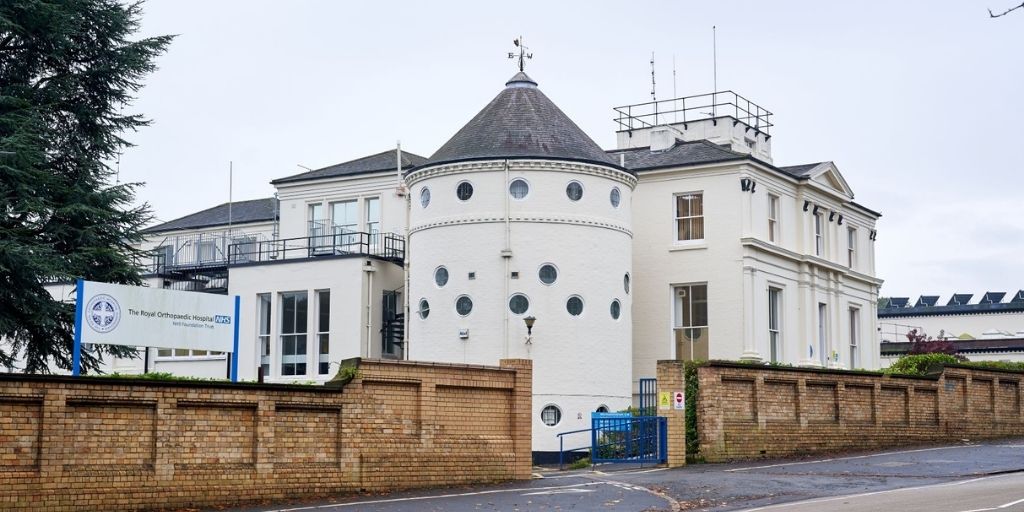 The Royal Orthopaedic Hospital NHS Foundation Trust (ROH) is embarking on a large-scale digital transformation programme that will have a major impact on data management within the Trust.
One of the largest specialist orthopaedic trusts in Europe, ROH is utilising a low code platform to quickly create a series of eforms, enabling it to simplify the collection of information and alleviate administrative pressures on its staff.
The project launched with the build of a lateral flow test submission form in just two days. Rapid lateral flow tests are used help to find cases in people who may have no symptoms but are still infectious and can give the virus to others. The form enables ROH's 1,500 members of staff to submit their results in real time, which can then be easily shared with NHS England every three days.
Vickie Pring, Senior Web and Systems Developer at The Royal Orthopaedic Hospital NHS Foundation Trust said: "A key driver for our digitisation strategy has been to facilitate enhanced reporting procedures, enabling us to meet the demands of the pandemic and provide the best possible care to our patients.
"When we were told the Trust would be embarking on staff lateral flow testing, we had just a few days to digitise a process. eForms provide a cost-effective solution and an accessible format for staff to share their data whilst at home. Staff simply input their employee number to search within the database, populate and submit their test results."
The e-Form template has since been adapted by the HR Department in the creation of two COVID-19 risk assessment forms. Charlotte Tattam led this project at the Trust, assisting the department in creating an easy, paperless process that is completed by a staff member in the presence of their line manager.
Charlotte Tattam, Business Data Analyst at The Royal Orthopaedic Hospital NHS Foundation Trust said: "We needed to create an e-Form which was easy for staff members and their line managers to use. Once staff have completed the risk assessment form and it has been processed by HR, they are provided with a PDF copy for their records.
"Our goal from the beginning was to reduce the use of paper and allow the HR Department to complete audits in a quick and efficient manner. The process saves the team hours of manual data input whilst also ensuring personal and confidential information is stored securely."
ROH uses a suite of transformational technology provided by NDL, a specialist in providing public sector software for the public good.
Since the Trust began using FX, NDL's eForms platform, it has been inundated with requests to support other departments. One of the future projects in the pipeline includes a staff feedback form, enabling staff and patients to give direct feedback to a member of staff, which will be automatically shared to boost staff morale.
Gavin Newman, Digital Programme Manager at The Royal Orthopaedic Hospital NHS Foundation Trust said: "We're pleased to have embarked on our digital journey with NDL. Having only worked with them for a short while, NDL has been on hand to help and support us every step of the way. NDL's FX technology has enabled us to capture data securely and reduce our paper consumption greatly. We look forward to continuing our relationship with NDL to develop future projects."
Tom Wright, Head of Digital Engagement at NDL, said: "We are delighted to be the chosen partners for The Royal Orthopaedic Hospital NHS Foundation Trust's digital transformation drive. This ambitious project has redefined data management processes within a matter of weeks. It is fantastic to see the Trust embracing transformational tools not only to improve speed and accuracy of its data, but to also support staff morale and wellbeing. We look forward to continuing to work with the incredible team at the Trust and sharing best practice and innovation so that similar challenges across the country can be overcome more easily."