0
21st April 2023 10:00 am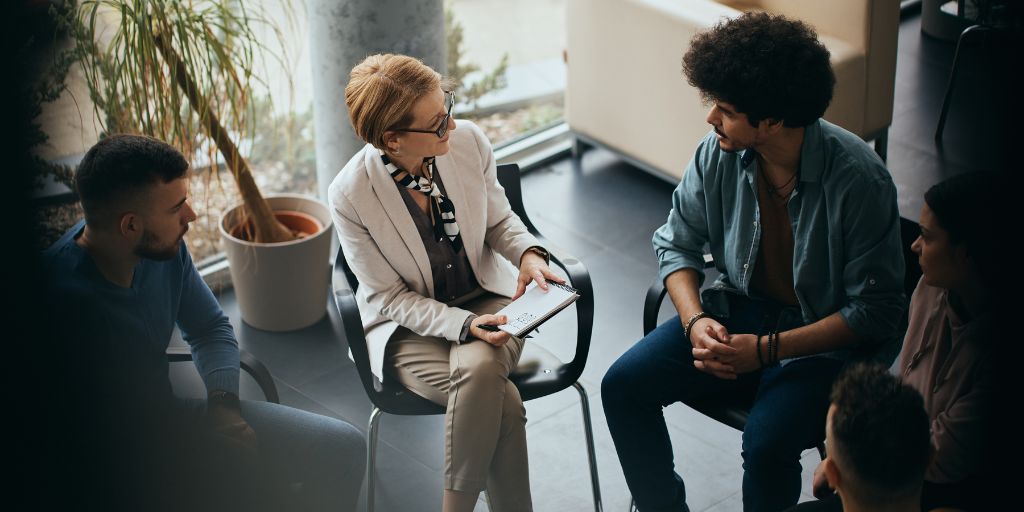 New "Medical Minds" campaign from Livi highlights the importance of GP mental wellbeing with a third of GPs having experienced burnout in the last two years
GPs highlight a seven point action plan to improve system resilience and call for realistic nationalised working standards for the number of patient contacts per day and administrative requirements
Research commissioned by Livi, a leading digital healthcare provider, finds 1 in 5 General Practitioners (GP) in the UK report poor mental health as patient demand surges and vacancies in the profession reach record levels.
While stress (66%), anxiety (43%) and burnout (34%) were the most common conditions experienced by GPs in the last two years, almost a fifth of those surveyed suffered from depression as a result of working as a GP.
Livi commissioned the survey of 154 GPs across the UK as part of its "Medical Minds" campaign which seeks to better understand the state of mental wellbeing among GPs and identify potential solutions.
The findings from Livi correlate and build on recent research from the Health Foundation which polled close to 10,000 physicians across 10 high-income countries and compared perspectives about their working lives and wellbeing, quality of care and how services are delivered. It stated that UK GPs were 'among the least satisfied with practising medicine' and only 24% reported being extremely or very satisfied.
Dr Harriet Bradley, Medical Director at Livi, commented: "The challenges facing healthcare are widely known and our report continues to demonstrate a strong correlation between the wellbeing of GPs and the current workforce crisis. We want this report to contribute and build on the growing body of research on the mental wellbeing of healthcare professionals. If we get this right then we can build a sustainable and resilient culture that will preserve the long term future of general practice."
The Livi survey interviewed salaried and locum GPs across a range of topics including administrative pressures, the impact on professional and personal life, and which experiences they felt were the most detrimental to their mental health.
Among the factors contributing to poor mental health:
Almost 80% (79%) said their workload had negatively impacted their mental health
Almost a quarter cited poor IT systems impacting time with patients
A quarter of GPs reported feeling isolated or unsupported in the workplace often, or on a daily basis, with 1 in 10 claiming there was a lack of support available
Only a third said they did not require support for their mental health at present
Covid-19 and its impact on secondary care waiting lists, changing patient attitudes and increasing complexity of patient cases were the most prevalent experiences that have impacted mental health and wellbeing of GPs in the last two years.
Report recommendations
As part of the research, Livi interviewed GPs to ask about what changes they think would positively impact their health and wellbeing.
The survey findings pointed towards seven core recommendations for action to improve system resilience and setting realistic, nationalised working standards for the number of patient contacts per day as well as administrative requirements.
The seven recommendations include:
Acknowledging the reality of the crisis – with fewer GPs working in clinical medicine, the system must focus on retaining the existing workforce and look at alternate clinician types to fill gaps, e.g. advanced nurse practitioners. 
Changing the narrative – facilitating a wider cultural shift and change in narrative from the media and Government to set patient expectations and provide guidance. 
Improving ways of working – providing more flexibility to GPs in terms of working patterns and family-friendly hours. 
Providing more support for GPs – making mental health support easier to access and introducing clinical mentoring programmes to minimise isolation in the workplace as well as training to build resilience.
Enabling GPs to focus on patient care – leveraging technology to automate tasks, reduce the administrative burden and provide additional clinical resources for extra capacity when there are staff shortages.
Simplifying bureaucracy – updating outdated technology to improve interoperability and boost communication across the system for referrals and care follow-ups.
Supporting population health management – getting technology 'right' can help to streamline ways of working and facilitate a long-term preventative approach to population health to drive better outcomes for all.
Livi will be expanding its "Medical Minds" campaign later this summer with a series of roundtable events taking place in the UK and France. France has similar challenges, with a growing GP administrative burden, an ageing healthcare workforce and at least 8mn patients living in areas that are without access to a doctor – known as 'medical deserts'.
Dr Kalle Conneryd Lundgren, Chief Operations Officer, Livi said: "The workforce crisis threatens the future sustainability of health systems across Europe. But just as important is the wellbeing crisis that is affecting many doctors and healthcare professionals. The two go hand in hand. Levels of pressure currently experienced by doctors can no longer be confined to just 'being part of the job'. We believe a better work-life balance for this profession is integral to the long-term future of primary care across Europe."
To download the report, please visit: https://partners.livi.co.uk/medical-minds.