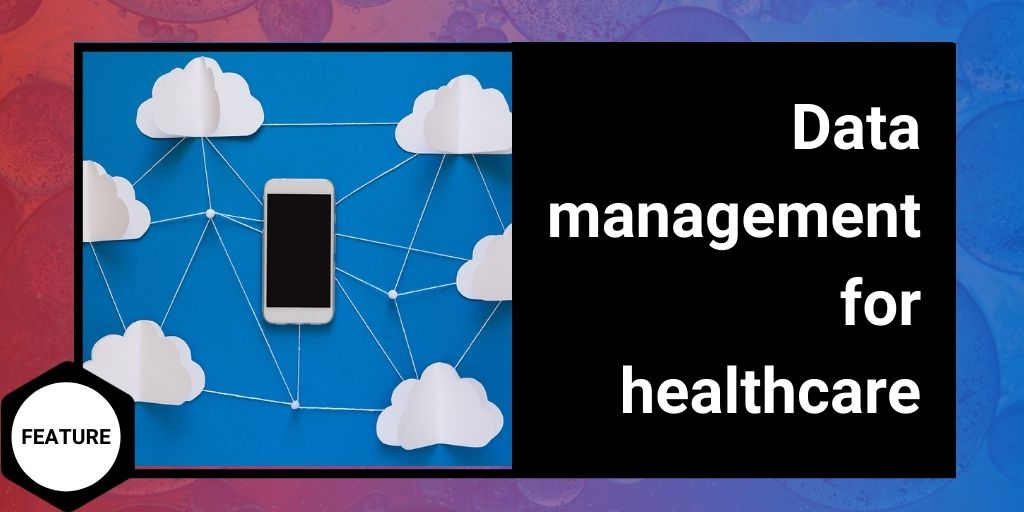 We recently got in touch with 6 healthcare technology professionals to hear their opinions on data management for healthcare:
Steve Sawyer is managing director of The Access Group's health and social care division:
"As care providers continue to invest in technology enabling them to deliver an outstanding level of care safely and efficiently, the increasing amount of data available means that data intelligence is becoming more important to make strategic or day-to-day decisions.
"With medication management, care planning and staff rostering software among the many systems generating a wealth of data vital to day-to-day operations and long-term business success, having technology such as Access Workspace for Care, which connects all these systems via a single sign-on, provides an up-to-the-minute insight into the performance of the service. By highlighting any bottlenecks, raising any potential staffing issues and comparing against historical data, decision makers can analyse what is happening at a glance and make real-time, data-driven action. With all data stored, access and analysed within the same secure system, medically or commercially sensitive data is protected against cybersecurity risks.
"For example, providers of community services can quickly identify busy periods and where visit times are slipping, reallocating calls accordingly. Quiet periods are equally visible, enabling you to reschedule calls to fill them. You could even consider introducing off-peak or alternative types of service during those times." Steve Sawyer is managing director of The Access Group's health and social care division.
Dan Thompson, Head of Data Services and Engineering, Agilisys:
"Effective data management gives healthcare organisations the ability to transform their services and the way they operate, making staff more efficient and able to better care for patients. By applying state-of the-art analytics to the data being collected day-in-day-out, evidence-based decisions can be made. These improve both the efficiency and quality of services delivered, while encouraging a helicopter view of the organisation rather than the traditional siloed approach. Predictive, preventative decision making can also become reality.
There are multiple areas where data analytics can be invaluable. But how do healthcare organisations tap into the value of their data? It's important to consider how the data is currently stored. Is the data siloed or is there one single point of truth? Who needs to access it? Does it need to be accessed remotely when doing home visits? Will locating the data centrally actually help? What standardisation is needed to create a single point of truth? How will central data locations improve their business decisions?
The crucial element with data analytics within all areas of healthcare is allying deep sector knowledge with broad functional capabilities and a high degree of technical sophistication. The data is all there. It just needs to be channelled, ingested and orchestrated to a central repository where it can be used intelligently."  Dan Thompson, Head of Data Services and Engineering, Agilisys
How interoperability will transform data management for healthcare in 2021 – Dan Hydes, CEO and co-founder, IgniteData:
"2021 will see interoperability transform healthcare data management – from how global teams accelerate vaccine projects through to minimising patient care disruption. We've seen pharma leaders develop new strategies to ensure clinical trials stay on track as frontline healthcare providers innovate "new normal" through digital dashboards and virtual consultations. Data underpins all of this.
Earlier this month, the government highlighted how interoperability will be essential to good practice in digital and data-driven technologies. With secure, efficient data exchanges increasingly at the centre of effective healthcare, next gen APIs will enable impactful data exchanges between EHR platforms and devices in a more significant way in 2021.  For patients this means improved accuracy and quicker diagnoses, as well as efficient care plans.
Virtual healthcare has become a new normal as remote patient care drives new levels of efficiencies for frontline medical professionals – from GP consultations through to pharmacy check-ins. And it's exactly this type of patient experience interoperability can help and enhance, empowering patients to better manage their care
COVID-19 has accelerated new questions around the efficacy of SDV, not least due to the challenges around placing monitors onsite to manage data.  As more sophisticated alternatives emerge, we expect to see a rise in digihealth applications that enhance the interoperability of EHR and supporting research applications, EDC (Electronic Data Capture) for example. This new level of efficiency will drive a paradigm shift in the way clinical research, reducing costs and freeing up staff resources.
Looking ahead, interoperability will also be at the core of the global initiative establishing a standard for digital vaccination records. Driven by HL7 FHIR (Fast Healthcare Interoperability Resources), this is the standard that ensures health records are interoperable between providers – key to rolling out digital healthcare programmes." Dan Hydes, CEO and co-founder, IgniteData
Peter Ruffley, CEO, Zizo:
"New technologies such as Artificial Intelligence, Machine Learning and Internet of Things have helped the NHS to quickly adapt to the recent pandemic, giving teams the tools to allocate and deploy available resources more efficiently. For example, IoT has enabled important new advances in remote monitoring through connected devices that can provide healthcare professionals with the ability to monitor on-going patient health and vitals from home. Data can be accessible to clinical teams in real-time, also allowing them to monitor a range of key indicators, such as: glucose levels, temperature, heart rates, blood pressure and other key markers.
There are of course challenges in the digitisation of the healthcare industry, and deploying IoT widely relies on crucial data integration of multiple points. Clinical teams must ensure the efficiency and accuracy of these tools at all times in order for data to be understood by all, and to drive informed and smarter decisions on patient care. Merging data across a central location allows for unobstructed sharing for this valuable decision making, but there must be agreed best practices in place to ensure that different devices from different teams can interact and exchange information with each other.
Additionally, the challenge lies in a lack of standards and data interoperability between IoT devices, as it results in inconsistencies in device implementation. There must be real checks and measures, along with known baselines based on real world experience, to ensure that data is assessed correctly and used accurately.
Connected devices are the future and will leverage intuitive data analysis that ultimately saves lives and streamlines operational efficiency for health services across the nation. By reducing the myths surrounding patient data and ensuring that connected devices are managed as part of one centralised system, healthcare providers can gain endless value and benefits from IoT." Peter Ruffley, CEO, Zizo
Gary Hutson – Head of Advanced Analytics, NHS Arden & GEM CSU:
"A new Population and Person Insight dashboard, developed by NHS Arden & GEM CSU, NHS England and NHS Improvement, and Outcomes Based Healthcare, gives health systems across England access to rich data to support informed care planning at PCN, CCG, system, regional and national levels.
The dashboard uses multiple datasets taken from the National Commissioning Data Repository (NCDR) covering acute, mental health and community services, which are linked and then segmented based on the internationally recognised 'Bridges to Health' model. The original data is transformed into a person-level dataset spanning different care settings by healthcare need, with a focus on common characteristics such as demographics, conditions and interventions. The model includes a segment for those that are generally well, enabling better monitoring of the factors that influence good health to plan preventative healthcare.
The interactive dashboard gives health systems a foundation for Population Health Management. It provides a set of tools for commissioners and clinicians to assess and segment their patient population to gain a much clearer understanding of their local priorities, including, for example, the impact of multi-comorbidities on service utilisation and how disease prevalence may differ between deprived and less deprived areas. Detailed geographic and cost breakdowns are included to help understand what interventions are needed, where.
With the advent of the COVID-19 pandemic, the dashboard was quickly adapted to introduce a filter enabling health systems to identify their most vulnerable patients and plan accordingly. This functionality has already been used to support planning for the COVID vaccination programme, using condition flags in the dataset to calculate and refine cohort sizes in line with the Joint Committee on Vaccination and Immunisation guidance.
Following a pilot in September 2020, the second iteration of the dashboard will be available to health systems from February and is expected to be a vital tool, both in the battle against COVID, and in helping the NHS build a sustainable path out of the pandemic, towards more preventative care." Gary Hutson – Head of Advanced Analytics, NHS Arden & GEM CSU
Ana Ohde, Senior Health Economist, NHS Arden & GEM CSU:
"We work with NHS England and NHS Improvement, as well as health systems across England, to develop robust and meaningful ways to use data to enhance patient care within limited resources. Specialist analytics functions are now playing a vital role in the fight against COVID-19.
Advanced data management and analytics begins with combining multiple datasets, segmenting those into manageable and meaningful chunks and applying mechanisms such as risk stratification or impactability models to identify groups of patients suitable for innovative interventions. These tools are becoming increasingly sophisticated, with the potential to transform healthcare delivery.
Instead of grouping patients by condition and treating those conditions in isolation, we're now able to focus on specific cohorts and tackle health inequalities by using data to improve our understanding of their needs. We can also apply complex mathematical and econometric modelling to accurately forecast the costs of different interventions that improve patient outcomes.
To support strategic planning during the pandemic, our team has been linking datasets to examine the differential effects of the pandemic for people with specific comorbidity profiles, with a focus on factors associated with in-hospital deaths from COVID-19. As a result, decision-makers understand the impact of clinical conditions such as diabetes and obesity, and socio-demographic factors such as deprivation and ethnicity, on COVID-19 infection and mortality rates, and can develop appropriate policies in response.
Balancing available resource with patient demand is nothing new. Prior to the pandemic, health systems were already beginning to use Population Health Management to allocate resources more effectively. Using the principles of equity analysis, we have developed a scoring mechanism to fairly allocate funding for digital technologies at CCG level to aid self-care in managing long terms conditions, for example.
This kind of advanced data analysis is expected to be a significant growth area for the NHS in planning effective, sustainable care in the future." Ana Ohde, Senior Health Economist, NHS Arden & GEM CSU