0
28th October 2019 10:00 am
30,000 people with Type 1 diabetes have already received diabetes monitors through the NHS Long Term Plan since April 2019.
The device which is only as big as a £2 coin is worn on the arm and replaces the painful finger-prick checks which monitor blood sugar levels. The device makes it much more convenient and easier for people suffering from Type 1 diabetes to manage their blood sugar levels.
Hypoglycaemia is a risk for Type 1 diabetes patients, and can cause seizures and loss of consciousness. Patients with high blood sugar levels can experience long term health conditions like heart problems and blindness if left untreated.
50,000 people have already received their device through the NHS Long Term Plan, which is 3 months ahead of schedule following changes made in April which allowed people to get one on prescription regardless of where they live.
The scheme funded by the NHs Long Term Plan has shown an early success, with 28,453 patients receiving their devices within the first 3 months of the launch of the campaign, and another 177,521 monitors have been prescribed within this time frame.
In England, there are more than 250,000 people living with Type 1 diabetes, and tens of thousands have already benefited from this technology since April.
The NHS is urging local leaders to work together to ensure the rapid uptake continues, and medical directors are also encouraged to continue to build on the success of the monitors so far, so that more people across the country can benefit from the benefits of using this device.
Prof Partha Kar, NHS National Specialty Advisor, Diabetes, said: "Providing flash monitors on the NHS is a huge leap forward and it is fantastic to see the roll out make an instant impact, this is another example of how the NHS is making sure patients can benefit from the latest technologies.
"I'm thrilled with how many people are already benefitting from the device and doing away with inconvenient finger-prick checks, less than a year into delivery of the NHS Long Term Plan, tens of thousands of people are experiencing first-hand the difference that cutting edge treatments on the NHS are making for people living with Type 1 diabetes across the country."
From April 2020, The NHS Long Term Plan also commits to ensuring that all pregnant women with Type 1 diabetes get a glucose monitor.
23-year-old Olivia from a seaside town in Essex was diagnosed with Type 1 diabetes when she was 7 and started using a monitor in April. She said:
"I'd never considered that a device like a glucose monitor, where you don't need to finger prick to know what your levels are, would be developed in my lifetime; it hadn't even crossed my mind! I can't quite believe something so small has had such an impact on managing my diabetes.
"Since using the monitor, I've seen a huge improvement in my blood sugar levels as I can make informed decisions when taking my insulin by looking at trends. Above all, it's helped me have more confidence and improved my mental well-being, I find it easier to sleep knowing that my blood sugar is stable before I go to bed and I can confidently get in my car and drive off knowing I'm at a safe level to drive and my sugars aren't dropping."
The following people qualify to get a glucose monitor:
People with type 1 diabetes who need monitoring more than 8 times a day.
People with diabetes because of Cystic Fibrosis on insulin.
Pregnant women with Type 1 Diabetes.
Disabled People with Type 1 diabetes that can't self-monitor blood glucose.
Prevention Minister, Jo Churchill said: "It is fantastic that tens of thousands of patients are already benefitting from the rollout of the latest wearable health technology, part of this government's commitment to increase funding to support the NHS Long Term Plan.
"We are putting the power back in the hands of people with Type 1 diabetes, so they can more easily manage their condition, from their smart phone. I look forward to these numbers growing, as more people are empowered to use this innovative technology to improve their quality of life."
Article source: https://www.england.nhs.uk/2019/10/tens-of-thousands-given-life-changing-diabetes-monitors-thanks-to-the-nhs-long-term-plan/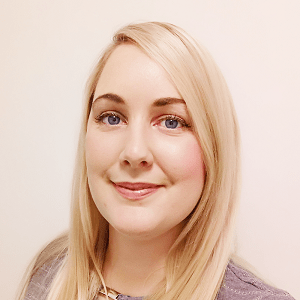 Tracy is an Editor and Marketing Director who helps healthcare professionals and technology companies work together to digitise the UK healthcare system. After many years of helping award winning technology companies bring their innovations to the UK market she launched the Health Tech Digital resource platform which keeps healthcare professionals up to date with industry news and technology solutions for their establishments. Tracy is also the Marketing Director of Reborn Marketing Ltd and has worked with both private and public sectors focusing on technology in the UK for the past 7 years. If you have news you would like to share or would like to get in touch regarding your healthcare technology solution you can reach Tracy at tracy.williams@healthtechdigital.com.