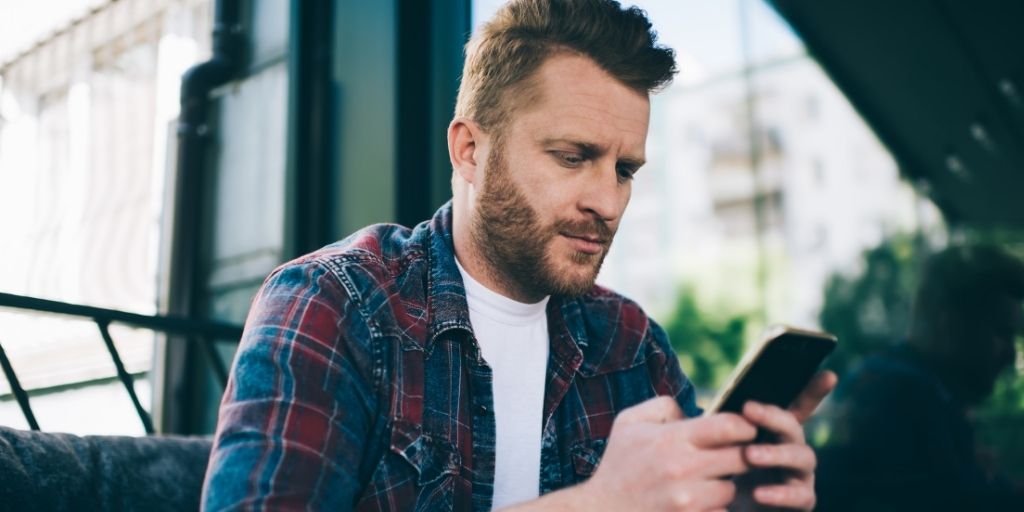 There are some promising outcomes for men's health, as a result of the pandemic, according to a study undertaken by health management and appointment booking app, myGP.
The behavioural study of 1,000 male NHS patients has revealed that 77% claim the pandemic has made them more mindful of their health, and 82% say they are now more inclined to seek medical opinion, because they can do so remotely.
According to the study, before Covid-19 the main reasons men put off seeking medical advice were mainly associated with having to physically attend a clinic or surgery and present symptoms to a clinician (65%). The main barriers were awkward conversations with reception staff (29%), undressing (15%), awkward silence of the waiting room / seeing other patients (15%) or feeling they had wasted the clinician's time (11%).
With 50 percent of the nation now working from home, the second biggest barrier to males seeking medical advice has also now been removed. One of the main reasons that men put off seeking medical advice was lack of flexible appointment times (55%) around their office working hours – an issue that has temporarily been removed as people work at home.
The third biggest barrier to men seeking medical advice is embarrassment. The study asked males to list health issued they consider to be embarrassing, and out of the 28 most commonly listed, the top 10 health issues that men are most embarrassed to seek medical advice about are:
Sex-related genital complaints – 41%
Non sex-related genital complaints – 21%
Rectum – anything that requires a stool sample / internal examination – 17%
Mental health – 13%
Urine infections – 9%
Bad breath – 8%
Gas / wind – 6%
Snoring – 6%
Weight issues – 5%
Bodily odours – 5%
The top 5 health issues that men feel have an embarrassing or negative stigma associated, but are comfortable making an appointment for are:
Blood pressure monitoring
Pain – chest pain / varicose veins / sports injuries
Hearing issues / blocked ears
Smoking cessation
Swollen limbs
Sadly, despite so many of the barriers to seeking medical advice having been removed by the digital-first approach to primary care, one in 10 men will continue to bury their head in the sand and tell no-one about their health issues – not even their partner (10%).
Dr Preeti Shukla, NHS-GP in Blackburn, and medical advisor to the UK's leading GP booking and health management app, myGP, comments on the study's positive findings:
"Being a digital native GP, I value the ease of access and efficiency that remote consultations offer, and now knowing that 82% of males are even more likely to seek medical advice or reassurance when they can do so remotely, I feel even more confident in this way of working. I believe many GPs will find this study reassuring, and will welcome the increased awareness delivered by the new health campaign.
"My advice to males putting off seeking medical advice is to remember that bodies are like vehicles – sometimes they provide a smooth ride where we don't need to think about what's going on under the bonnet and sometimes they need some fine-tuning. There's no such thing as a new issue – GPs will have seen the issue you are experiencing multiple – if not thousands – of times before and will do everything they can to put you at ease."
One of the UK's leading health technology innovators, Tobias Alpsten, the Founder of iPLATO, the creator of myGP, comments on the uplift of health proactivity in male patients as a result of improved digital access:
"In the last 12 months we have seen a 22 percent increase in males downloading the myGP app to access free medical advice and support, and we saw a definite spike at the beginning of the pandemic.
"With digital access comes increased choice – some patients will opt for full anonymity, and be happy to be helped by an informed health bot, and some will opt for a video consultation with a GP, which can remove the awkwardness of being in the same room.
"Allowing patients to request and book an appointment with a few taps on a smartphone makes a big difference too – not having to find a private place to speak to a receptionist can mean the difference between seeking advice or not, for some patients – it certainly does for me.  It's all about us having the choice to manage our health, our way, and the pandemic has accelerated that, which is great."
Despite the embarrassment factor, over half (54%) of male patients who take the plunge and seek medical advice about a health issue said they felt a sense of relief afterwards,  and wish they had sought advice sooner and not put it off for so long.
Out of the 90 percent of male patients who do consult someone, they are most likely to speak about the issue first with: their partner (47%), a medical expert (28%), a member of their immediate family (19%), a close friend (19%) or 'Dr Google' – via online searches or forums (9%).
The majority of men (82%) said they fear seeing a healthcare professional in person and would much prefer a remote consultation option to get the health advice they need, including via a telephone consultation (40%), an instant messaging service (30%), a video consultation (21%) or a artificial health bot to avoid all human interaction (19%).
Sadly, despite the accelerated digital health revolution in the UK, one in 10 men will continue to keep their health issues to themselves, telling no-one – not even their partner (10%).