0
10th September 2021 8:00 am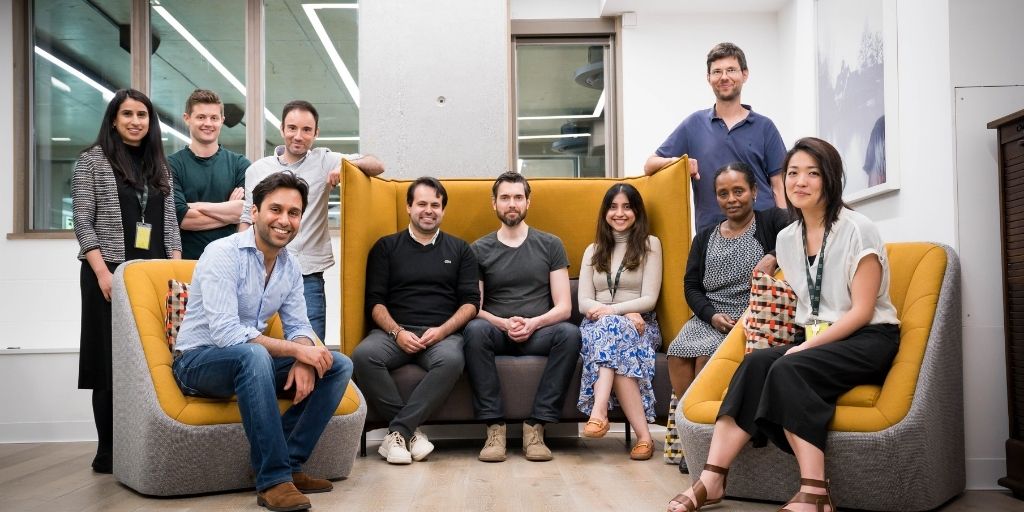 Abtrace, a healthtech start-up which uses machine learning to transform how chronic and long-term health conditions are detected, monitored and treated, has raised £2.1m of seed funding in a round led by Faber and joined by Ganexa Capital.
Led by NHS doctors, Abtrace has built a unique AI tool which can plug-into the Electronic Health Record (EHR) database and identify which tests or treatments a patient with a long-term health condition needs or might benefit from. The software allows GPs and healthcare assistants (HCAs) to make more informed decisions, automate key elements of disease monitoring, and ensure patients receive consistent, effective care.
By acting as an intelligent layer on top of the EHR, the system suggests actions based on an individual's medical history as well as learning from a wider pool of data points – prompting proactive early interventions and spotting trends that might otherwise be missed.
For example, if a patient with a long-term condition such as diabetes attends their GP surgery for a routine blood test, the Abtrace system would show their GP or HCA which other tests are due as well as suggest additional tests which the patient might benefit from. This means multiple tests or monitoring can be completed during one appointment: minimising the need for repeat trips, ensuring key tests aren't missed, and automating routine interventions – creating a safer, better experience for the patient and saving each GP practice time and money.
Overall, the technology will enable the management of long-term health conditions to move from a reactive, often piecemeal approach, to a proactive process informed by rich data.
Following a pilot of the technology, which involved several GP practices and 15,000 patients, Abtrace led to a 30% reduction in the number of HCA appointments needed and halved the number of repeat prescriptions that required a GP appointment to process it. As a result, practices using the platform saw a significant decrease in their covid-induced backlog of appointments and an increase in patient satisfaction.
Going forward, the platform's machine learning and natural language processing technology will also be used to spot the early signs of emerging conditions. By taking into account a patient's symptoms or health issues over a period of time, Abtrace's machine learning algorithm will be able to more accurately recognize the first signs of serious conditions, including cancer. The team is developing the application of this product in partnership with the NHS, academic partners and cancer charities.
Founded in 2018, Abtrace has spent the last 3 years building its robust deep-learning platform in partnership with clinicians and the NHS. They had previously raised £2m of pre-seed funding from EIT-Health's Wild Card venture builder programme and UK Research & Innovation.
This funding round was led by the Lisbon-based VC fund Faber, with participation from Ganexa Capital and, and includes £1m in project funding from Innovate UK. The investment will be used to roll the technology out to new GP practices across the UK and expand their engineering and data science teams.
Abtrace co-founder and CEO, Dr Umar Naeem Ahmad, who is also a practicing NHS doctor, says:
"As it stands, the management of long-term health conditions is an inefficient process for patients and their GP practice. It involves multiple appointments, duplication of tests, and tons of admin. It doesn't deliver the best for patients and also wastes valuable NHS time and resources. Abtrace is working at the interface of AI and healthcare to transform this.
"Our technology is incredibly simple to use – it takes each GP practice just 30 mins of training to get started – but delivers significant results. Through machine learning, we can scour millions of data points to give healthcare workers the information they need to provide the best for their patient. This means making each appointment as useful as possible, ensuring patients with long-term conditions get the support they need at the right time and, eventually, leveraging the technology to pick-up on the early signs of serious conditions such as cancer.
"Abtrace is part of the paradigm shift: from reactive to proactive care, from late diagnosis to early detection, from healthcare records that just store data to intelligent predictive systems that use it to improve and save lives.
"Our results so far have been hugely encouraging and we're delighted that these investors have made it possible to expand our reach to help more patients."
Sofia Santos, Partner at Faber, says:
"We are very excited to support Abtrace's bold ambition and to be backing them at such an early stage. The transformative potential of their solution for primary care is a perfect example of how data solutions can make healthcare systems more effective and ensure patients receive tailored, timely care in a human way."