0
19th March 2021 8:00 am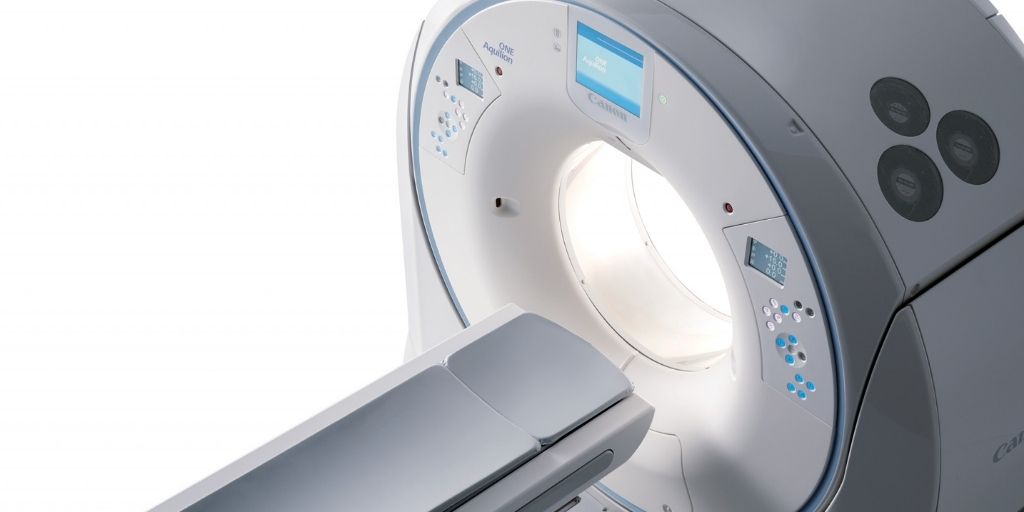 The European Scanning Centre, a specialist medical imaging clinic on Harley Street in London, has welcomed AI-assisted CT to its range of equipment for cardiac and wider patient examinations. The Aquilion ONE PRISM CT from Canon Medical will be used to deliver a higher standard and more detailed level of care to its patients.
"Cardiovascular disease is one of the leading causes of death in the UK. Earlier diagnosis can help patients alter their lifestyles or enable preventative clinical actions," states Dr Azad Ghuran, Consultant Cardiologist at The European Scanning Centre. "Our cardiovascular disease risk assessment programme uses CT coronary angiography to not only calcium score but also to assess plaque characteristics, which can identify patients at higher risk. The new Aquilion PRISM will assist greatly with this giving us much higher quality images of the heart and coronary artery anatomy, at a much faster acquisition speed than we've had before. It also offers the patient a more comfortable and quicker scan experience, at a much lower radiation dose."
He continues, "The evolution of CT innovation heralds a new era for imaging assisted by Artificial Intelligence. Through the Advanced Intelligent Clear-IQ Engine (AiCE) on the Aquilion PRISM, sharp and clear images are delivered with low noise properties. This gives us the future of medical imaging today and will assist with earlier and more confident clinical diagnoses for our patients."
In addition to the world's first Deep Learning Reconstruction method, the Aquilion PRISM also provides the European Scanning Centre with PUREVision Optics detector and filtration functionality to gain the optimal balance between image quality and radiation dose. It also means that the need for contrast media is reduced in patient examinations. A further innovative application algorithm called Single Energy Metal Artifact Reduction (SEMAR) is also included to remove image artifacts caused by metal inside the patient and improve visualisation of the heart, lungs, bone and soft tissue structures. This is useful when examining patients with metallic prostheses, cardiovascular implanted electronic devices or medically implanted coils or clips.
"AI-assisted CT is delivering deeper intelligence to clinical teams to explore the structure and function deep inside the body," states Mark Thomas, CT Modality Manager at Canon Medical. "Our Advanced Intelligent Clear-IQ Engine (AiCE) on new generation CT scanners is built from the knowledge and data of CT reconstruction. Its algorithms restore low-quality CT data to match the properties of advanced Model-based Iterative Reconstruction without the need for multiple forward-projected iteration cycles, saving workflow time and dose. AI isn't just a vision in medical imaging, it is a reality already."