0
12th October 2023 8:00 am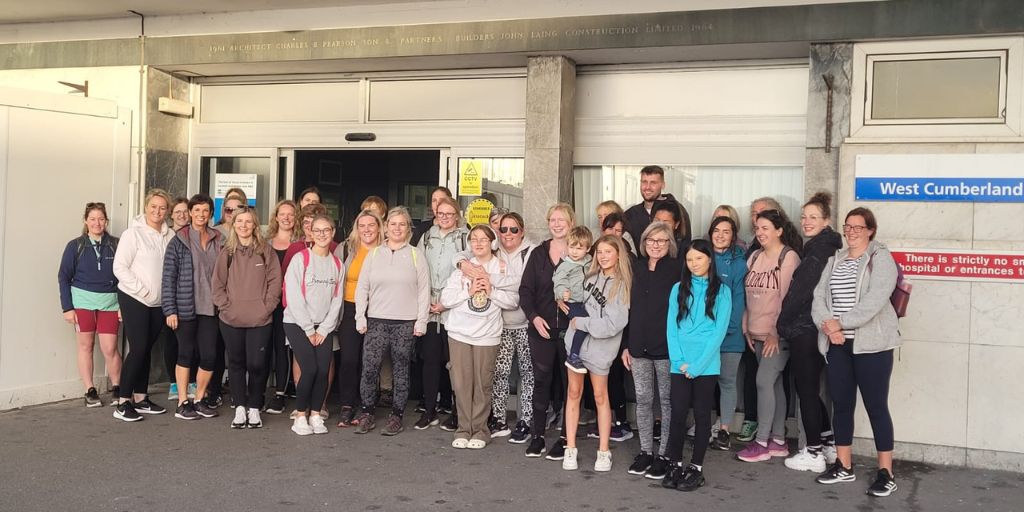 A family from Workington have raised funds in memory of their daughter Alice, for a special cot to help families grieve after the loss of their baby.
Alice Clara Ross was stillborn at West Cumberland Hospital on 21st June 2023 weighing 4lbs 1oz, after her mum Lynsey noticed reduced foetal movements.
The support and experience the family went through spurred them on to raise funds for a cooling cot, which maintains the right temperature so that families can spend more time with their baby after they have died.
Alice's mum Lynsey said, "It was a massive shock, as there had been no prior indication that there was anything wrong. When it happened, the midwives were amazing and the biggest support. We were able to use the cuddle cot in the maternity bereavement Bluebell Suite at the hospital to spend some time with her.
"I don't know what we would have done without it. She was born on the Wednesday morning and we were able to stay there until we felt ready to leave her.
"The Bluebell Suite was home from home, we spent days with her and brought in her brother Harry, and her grandparents to meet her. We were even able to take her home overnight in the Cuddle Cot."
Following their experience Lynsey, who is a sister at the Intensive Care Unit at West Cumberland Hospital and her husband Adrian wanted to help other people who find themselves in the heart-breaking position of losing their baby.
Lynsey said, "We wanted to give something back and help other people going through the same thing.  After speaking to bereavement midwife Kerry Pape, we decided to raise funds for an Abi Cooling Cot. As well as the Abi Cooling Cot, we are buying a specialist Moses basket for the original Cuddle Cot to allow it to work more efficiently plus keepsakes for other families and looking at a new sofa bed for the Bluebell Suite."
The Abi Cooling Cot will be permanently in the Bluebell Suite. Where, the original Cuddle Cot in the new Moses basket will be able to be moved between rooms and used to take a baby home if the family wishes.
In total the family raised £7780.55 through donations from the funeral and from a 10 mile walk from West Cumberland Hospital to Salterbeck cemetery where Alice is buried. The walk took place on her due date, 11th August, in the evening so the stars were shining as they walked.
Lynsey is also working with bereavement midwife Kerry Pape to set up a support group for families who have experienced baby loss.
Lynsey said, "Alice is at the heart of this.  I want people to know about her and the legacy she has left.  Without her and everything that has happened we wouldn't have raised this money – we're really proud of her."
The Specialist Bereavement midwives support women and families who are going through the agonising trauma of losing a baby.
Kerry Pape, Bereavement Midwife, said:
"We know that losing a baby can be the hardest thing a mother and her family can go through. We offer a holistic bereavement service to provide emotional and practical support during this challenging time.
"We can provide practical and emotional support for parents during the immediate time, after a pregnancy loss and the weeks that follow. We can visit women and their families at home and continue to keep in contact with them until after their follow-up appointments with their consultant."
Additional resources can be found on our website for anyone who may need them: Baby Loss Resources