0
9th December 2021 10:00 am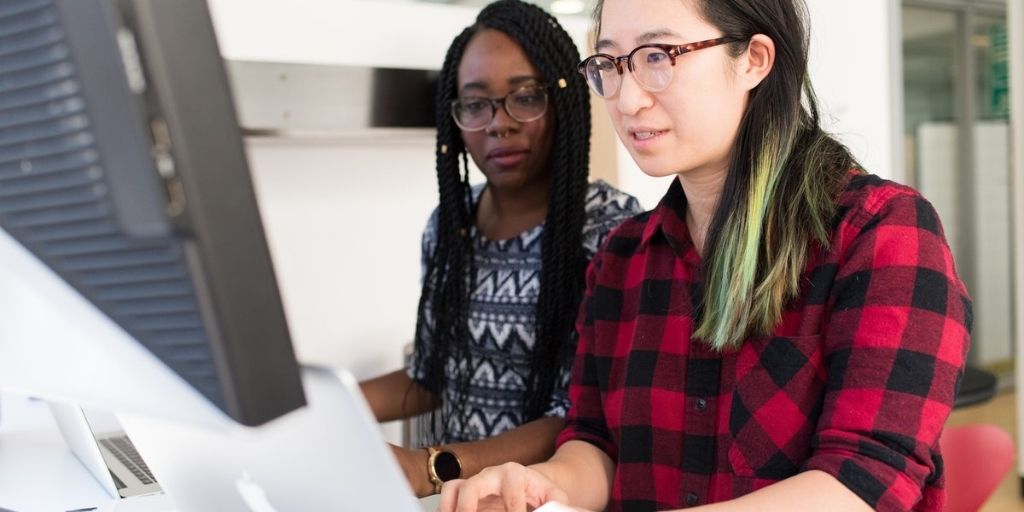 Application development teams in the healthcare field are under increasing pressure. The solutions they deliver are now all-but-required to deliver elegant user experiences, complex data integrations, and unassailable security. On top of that, applications must also be flexibly designed for future adaptations and be built in a way that those iterations can be made quickly. Healthcare is a particularly challenging corner for application modernization and, for the past year and a half, the pandemic has sharpened these demands.
The onset of social distancing spurred the development of countless new telehealth applications, intending to provide seamless and effective healthcare customer experiences akin to in-person doctor's office visits. (And this doesn't even take into account pandemic-fueled, low-code-built applications outside of healthcare, like touchless gas pumps.) More recently, such solutions have been integral in enabling vaccine distribution and providing information, appointments, and alerts to facilitate inoculations. Whether working against the clock of a health crisis or building and refining solutions for more routine use cases, the ability of healthcare-industry application development teams to implement new solutions quickly is at the core of ensuring responsiveness to patients' needs.
To meet these challenges, healthcare organizations have been increasingly embracing low-code development as a cost- and time-cutting advantage. Low-code simplifies and accelerates app building by providing developers with a visual interface that enables Lego-like assembly of drag-and-drop code application components. The strategy empowers teams to easily insert requisite APIs, AI/ML capabilities, data connections, IoT sensors (as many healthcare industry apps require), model-driven logic, and other advanced features that don't require advanced coding skills. In other words, low-code puts pre-built innovation at the fingertips of developers.
Whereas harnessing these technologies would require rare and often-cost-prohibitive expertise (and much longer development cycles) using traditional development methods, low-code democratizes them with drag-and-drop, mix-and-match simplicity. At the same time, low-code's more rapid development allows for broader experimentation and iteration to optimize app features and fine-tune user experiences. Given healthcare organizations' fundamental need to increase the pace of innovation and provide capabilities using more advanced technologies, the industry trend toward low-code adoption is poised to transform healthcare IT development practices to achieve these goals.
Industry analysts agree. Gartner predicts that low-code platforms will be used to create 65% of all applications by 2024. In another study surveying 500 engineering leads across industries, 85% expect that low-code will become commonplace at their companies as early as this year.
Recent success stories by healthcare organizations using low-code bear out these predictions. For example, medical device provider Medtronic initially developed its FocusOn cardiac monitoring and triage application using an established traditional development platform, but soon found that introducing necessary customizations was extremely cumbersome. This IoT-enabled application needed to harness vast troves of data collected from heart implants to provide healthcare professionals with rapid insights, while meeting all enterprise scalability and medical data security and privacy requirements. By switching to low-code development, the company was able to put version 2.0 of the application into production within six months.
In another recent example of low-code's value to the industry, The Netherlands established its National Coordination Center for Patient Distribution just after the onset of the pandemic. Tasked with optimizing patient care workloads, ensuring information availability, and orchestrating hospital resources and capacity, the Center needed a powerful coordination platform ready as soon as possible. With its low-code development strategy, the Center had its application up and running in less than two weeks. The coordination platform immediately facilitated patient hospital stays and transport logistics across the country and areas of Germany, and has continued to increase the quality of health outcomes throughout the crisis.
In addition to substantially accelerating application development, a low-code path can unlock direct and affordable access to powerful emerging technologies. Leveraging available APIs from other companies in combination, even developers without specialized knowledge or deep coding expertise can assemble groundbreaking healthcare features. For example, Microsoft supports machine learning tooling that low-code developers can use alongside image recognition APIs to enable AI automation of medical imaging. This approach empowers healthcare organizations to complete medical image processing and analysis at a speed and affordability simply unavailable with traditional development methods.
Testing has found that low-code can provide a 10x (and often up to 17x) multiplier to the speed of mobile app development in particular, with more complex projects having the most to benefit. Healthcare application development teams can also realize tremendous efficiency improvements by reusing low-code components and templates across projects. At the same time, developers can more easily introduce new functionality and iterative optimizations to applications, whether that means harnessing new medical technology solutions or simply ensuring greater convenience in user-facing applications.
As an emerging trend, healthcare organizations are only beginning to realize the transformative benefits low-code has to offer. Looking forward, the speed with which healthcare applications can be implemented and improved upon will often be as important as the powerful features they provide. Low-code development offers distinct advantages on both fronts.
By Brian Sathianathan, the Chief Technology Officer at Iterate.ai. Brian heads up Iterate.ai's Interplay platform.