0
13th April 2023 10:00 am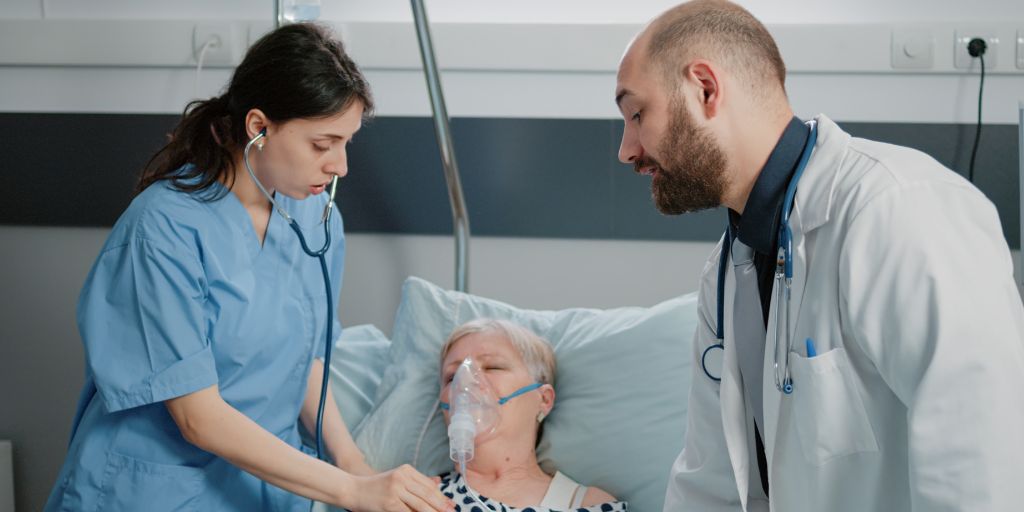 Respiratory diseases are a major factor in winter pressures faced by the NHS: hospital admissions for respiratory disease are three times as likely as those for all other causes. Pulmonary Rehabilitation (PR) is a key intervention in the NHS Long Term Plan, which has made respiratory disease — and its impact on people's quality of life and physical functioning — a national clinical priority.
Most patients that take up PR have chronic obstructive pulmonary disease (COPD), but other patients with long-term lung conditions, such as bronchiectasis and pulmonary fibrosis, can also benefit.
Aseptika[1] is collaborating with Harefield Hospital[2], Anglia Ruskin University's Medical Technology Research Centre[3] and SoWhat? Consultancy[4] Ltd to conduct a real-world validation in both community and hospital-based settings for a technology-enabled hybrid service for PR, to increase affordability, uptake and service capacity.
The Active+me REMOTE Pulmonary Rehabilitation is NHS DTAC certified and the only PR programme to include Smart Inhaler Trackers that are CE and UKCA marked. The aim is to increase medication adherence, access and automate delivery of education and exercise supporting the shortage of skilled healthcare staff, whilst retaining some in-person contact.
Dr Kevin Auton, Managing Director, Aseptika, said: "Even before the pandemic, there was a shortage of PR services and during lock-down, fewer attended clinic due to having an "at risk" status and more were treated at home. Now, post-pandemic, there is lower capacity because of distancing requirements and shortage of staff. We believe that delivering a hybrid programme, which commences with initial in-person classes and then supports a move to a remotely delivered service. The aim is to enable more service capacity for patients to access PR, reduce workforce pressures, assist for groups within society that suffer health inequalities because they may have to return to work or live in isolated areas, are unable to afford transport, are themselves caring for a relative, do not have English as their first language or do not like exercising in mixed sex classes. This will also include our PUFFClicker Smart Inhalers Trackers to help remind patients to take their inhaler medications prescribed to them.
Funding from SBRI Healthcare in this Phase 3 award has enabled us to appoint Jacqueline Sylvester, a Band 6 Pulmonary Rehabilitation Physiotherapist with over 10 years of experience in delivering PR to patients, to support the NHS PR team at Harefield Hospital implement and then deliver this new service".
Jacqueline Sylvester, commented: "I have worked in both hospital and community settings to deliver PR programmes to patients in Cambridgeshire. It is an exciting step for me to join Aseptika as their Healthcare Services Support Lead for PR and to work closely with and alongside the amazing PR team at Harefield's hospital as we support patients from a wide range of backgrounds, learn to self-manage their respiratory conditions".
Professor William Man, consultant chest physician at Harefield Hospital, said: "We are delighted to be the lead clinical partner in this exciting project. Harefield Hospital is at the forefront of pulmonary rehabilitation clinical practice and research and we look forward to testing this technology to see whether it meets the needs of our patients and our service delivery requirements".
Professor Graham Ball, Professor of Bioinformatics and Director of the Medical Technology Research Centre at Anglia Ruskin University, added: "This is an exciting project that could significantly improve the quality of life of people living with respiratory diseases as well as deliver significant savings to the NHS. ARU has a strong reputation for using AI in healthcare and carrying out clinical trials and will use this expertise to assist the project".
Lindsey Cook, Health Economic Consultant from So What, commented: "Being awarded this Phase 3 competition will support Aseptika to gain the real-world evidence needed for NHS commissioners to make purchasing recommendations with the aim to benefit patients and the community. I look forward to demonstrating the improvements in quality of life and healthcare benefits for patients via the introduction of this digital technology alongside in-person PR"
[
1
] 
Dr
Kevin
A
uton
, 
Man

aging
Director
, 
A
s
eptika
Ltd
.
[
2
] 
Dr
William
Man
consultant
chest
physician
 based 
a
t
Harefield
Hospital
a
nd
 reader 
in
respiratory
 medicine 
a
t
the
National
 Heart 
a
nd
Lung
In
stitute, Imperial College London.
[
3
] 
Pr
of. 
Graham
Ball
, 
Director
A
nglia
Ruskin
University
's 
Medical
Technology
Research
Ce

ntre
 (
A
RU-MTRC), Founder-CSO 
In
telligent Omics.
[
4
] 
Lindsey
Cook
, Founder 
So

What
? 
Consultancy
Ltd
.