0
8th November 2022 8:00 am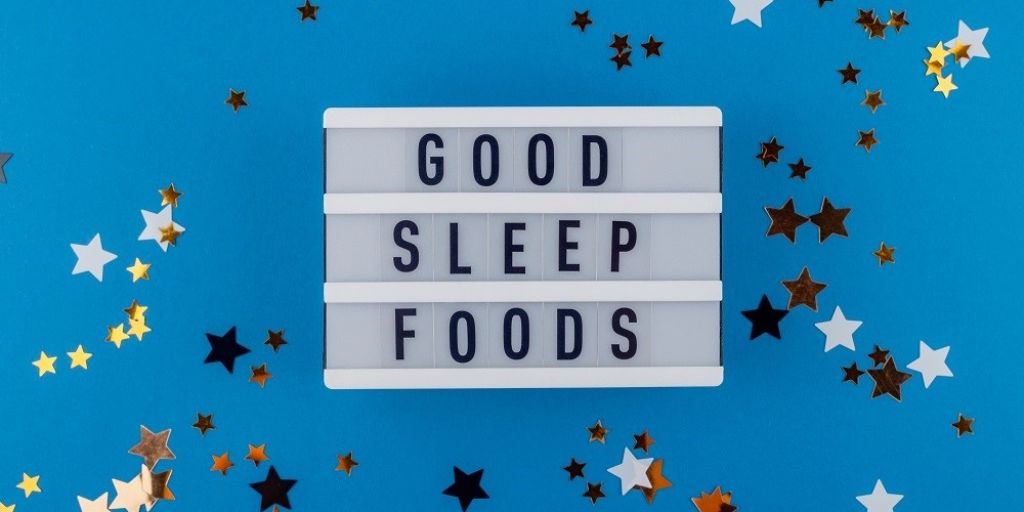 With the clocks going back this Sunday, disrupting sleep schedules and overall health for many, a leading nutritionist has unveiled the top foods to improve sleep quality, as a new study reveals the sleep habits of Brits.
"Sleep is one of our best recovery options for life," says Professor Mike Gradisar, Head of Sleep Science at Sleep Cycle, the leading sleep app. "Good sleep ranks highly as a restorative method for optimal physical and emotional health."
Many people struggle to get enough uninterrupted sleep each night, and, according to research, scientists speculate that our increasingly busy daily lives may restrict the amount of time we dedicate to sleep.
"Fortunately, making changes to your diet is one of the many strategies that you can use as some foods contain nutrients, chemicals and other compounds that could help sleep," says Signe Svanfeldt, nutritionist at Lifesum, the leading healthy eating app.
"Melatonin, found in nuts and oats, helps to regulate the circadian rhythm – your internal clock – and helps your body to prepare for sleep. Magnesium, present in legumes, grains, nuts and vegetables, may relax muscles which would likely have a positive effect on rest, while amino acid tryptophan, found in turkey and milk, helps to create the hormone serotonin, which can promote sleepiness," Svanfeldt added.
Lifesum has compiled the top 10 foods containing nutrients that could help sleep.
1. Whole grains – a low GI food impacting blood sugar at a slower pace. High in fibre, vitamins and minerals, whole grains promote a healthy gut and aids digestion, which can boost sleep quality.
2. Pistachio nuts – rich in sleep-promoting melatonin, and magnesium (121 mg/100 g), which can help to calm the body and relax muscles.
3. Oats – high in dietary fibre, vitamins and minerals as well as melatonin, which can aid a good night's sleep. Oats are also high in magnesium (138 mg/100 g), which can aid relaxation.
4. Turkey – high in protein, vitamin B12 and minerals, turkey contains the essential amino acid tryptophan which creates serotonin, a hormone involved in producing feelings of sleepiness.
5. Eggs – high in protein, vitamins and minerals as well as the essential amino acid tryptophan, which promotes tiredness.
6. Tomatoes – high in fibre, vitamin A and minerals, including magnesium (11 mg/100 g), tomatoes contain melatonin, which may aid relaxation and sleep.
7. Chicken – high in protein, vitamin B12 and minerals, including zinc, chicken contains the essential amino acid tryptophan, which helps to create serotonin and increase tiredness.
8. Kale – packed with fibre, vitamin A and minerals, kale is high in magnesium, which supports muscle health and promotes relaxation.
9. Mushrooms – high in vitamin B6 and fibre, plus minerals, including zinc magnesium (9 mg/100 g), which can aid relaxation, and melatonin, which can promote good sleep.
10. Walnuts – high in fibre and essential fatty acids, plus sleep-promoting melatonin, magnesium (158 mg/100 g) and tryptophan, which is needed to create serotonin and promote sleepiness.
To avoid digestive issues, Svanfeldt recommends that the best time to consume these foods is between two to three hours before bed, and suggests avoiding caffeine-based foods and drinks as they lead to alertness, which can negatively impact sleep quality.
"Before bed, avoid coffee, black and green tea, fizzy drinks containing caffeine, dark chocolate and energy drinks," says Svanfeldt. "Alcoholic drinks can also negatively impact sleep quality, so it's important to drink alcohol in moderation, or completely avoid it."
A new study conducted by Sleep Cycle has revealed the sleeping habits of Brits.
In the survey of 65,328 users, it was revealed that, on average, Brits get 7 hours of sleep with a slight difference between men (45.31%) and women (40.63%).
The study also revealed that women tend to sleep for longer. On average, about one-third of women (34.02%) got 8 hours of sleep, compared with about one-quarter of men (24.18%).
Sleep Cycle also analysed the top 5 UK cities that sleep the most. Scotland's capital, Edinburgh, came out on top with 7 hours and 21 minutes, followed by Bristol with 7 hours and 19 minutes. London, Birmingham and Manchester all had about the same length of sleep (between 7 hours and 13 minutes – 7 hours and 14 minutes).
UK City Sleep length
Edinburgh 7h 21 min
Bristol 7h 19 min
London 7h 14 min
Birmingham 7h 13 min
Manchester 7h 13 min
"Most cities averaged nearly 7 hours of sleep, which seems to be the 'sweet spot' for a healthy amount of sleep according to new research released this year. Yet, people need to also consider the quality of their sleep too." Gradisar said.
As for factors that impact a person's ability to both fall and stay asleep, Gradisar suggests that sleep biology, stress and age are crucial.
"In our research and clinical experience, sleep biology is likely the biggest factor as to when we fall asleep," says Gradisar. "After that, it could be argued that how much stress enters our minds while in bed prevents us from falling asleep and staying asleep. Finally, if we step back and take a look at the human lifespan, there are huge differences, so age is another big factor."
While these insights and recommendations will help many to improve their sleep as the clocks go back this Sunday, both Svanfeldt and Gradisar welcome more research.
"Nutrition and sleep have a complicated relationship," says Svanfeldt. "What we do know is that our diet is completely in our own control and that some foods and nutrients impact our hormones, which can impact sleep, but it's hugely individual so more scientific evidence is needed to determine a causal relationship. What's important is to make sure that you have regular balanced meals, physical activity and give your body time to relax before bedtime."
"Sleep is a way to recover from each day and sustain ourselves for life," says Gradisar. "The more studies conducted, the closer we get to discover a 'truth' about how sleep works."