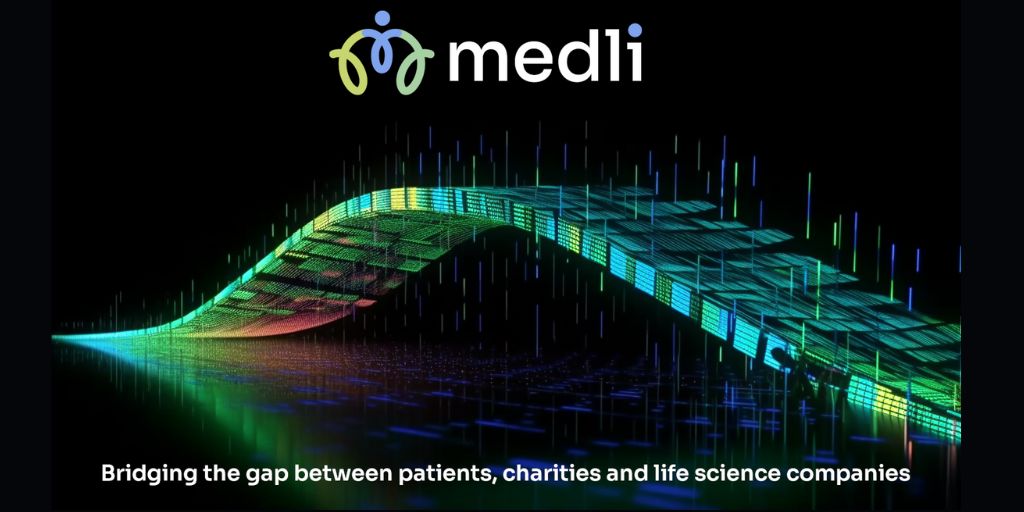 Charities save lives and so does data. But for many charities, the time, cost and risk involved in building the tools to gather that data, is prohibitive and getting access to national datasets can be a long and difficult road.
Medli is a platform created by a charity for charities, which bridges the gap between charities, life science companies, and patients. Its goal is to enhance the well-being of communities by fostering collaboration across these separate entities. The combined strength of these entities, working together could improve the lives of millions of people now and in the future.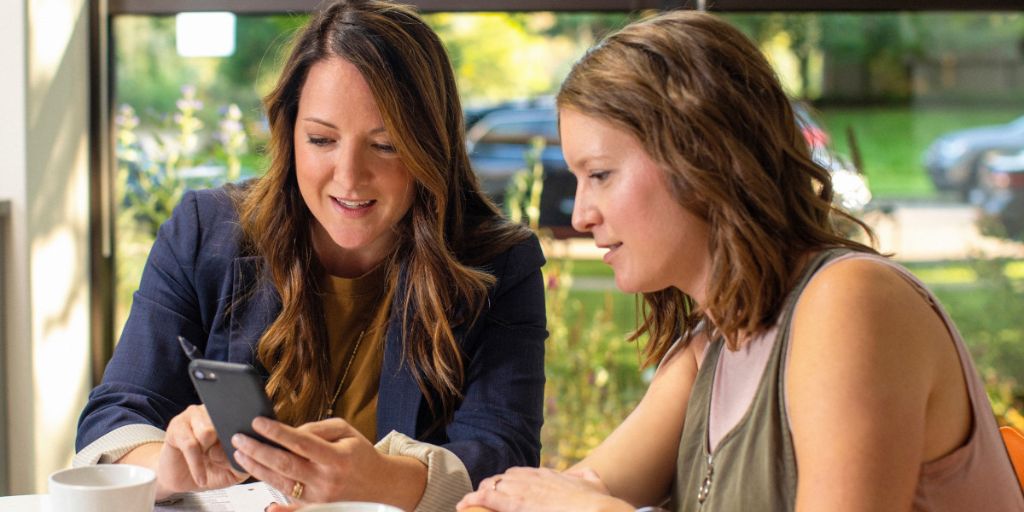 By offering the ability to monitor and control personal healthcare data, Medli puts patients in the driver's seat, leading to improved outcomes as patients actively participate in discussions and make well-informed decisions about their care.
The Medli platform enables charities to:
Customise Medli features to their own needs
Apply their own branding
Use the Feature Builder to tailor their users' in-app experience
Support patients with the right information at the right time
Configure news feeds to keep users up to date
Create trackers and questionnaires to gather the data they need
Give people a safe place to connect
Use our Nudge Builder to encourage habitual use
Gather consents digitally and control the release of data to researchers
Analyse data with our GUI driven analytics tools.
Medli is a versatile platform that can be customised to help manage and track a wide range of conditions. 
 Patients and carers using the Medli app can:
Log symptoms for better health management
Connect wearable devices for comprehensive health tracking
Create custom trackers to monitor health
Receive important reminders to stay on track
Search for clinical trials that match patient's condition
Discover benefits patients may be entitled to
Make donations to support the charity's cause
Choose what to share and who they want to share it with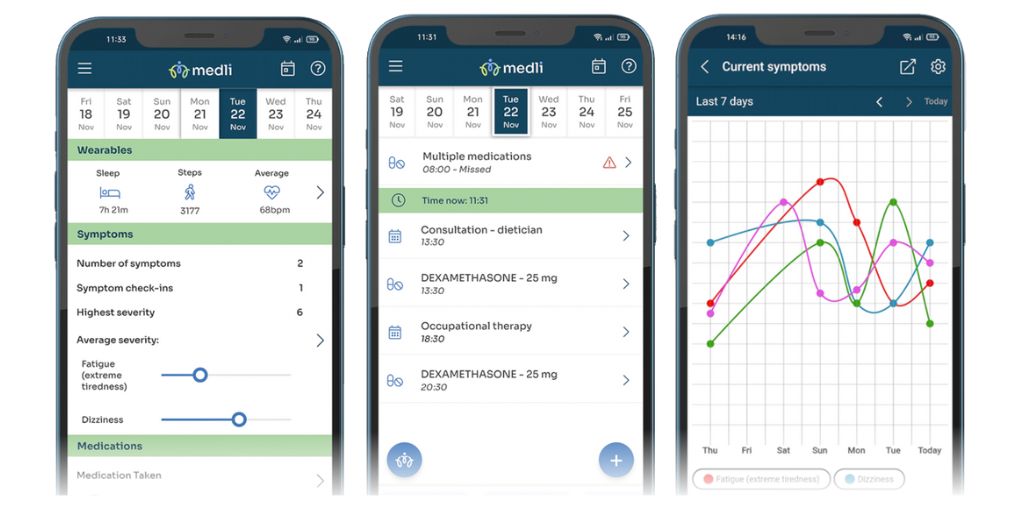 By using the Medli app and the Medli Charity Platform, charities can successfully implement digital transformation initiatives that expand their reach and impact. The platform helps charities gather valuable data, improve communication, and support research. Medli's flexibility makes it possible for every charity to gather the data they need and to provide the context sensitive support their community needs.
Please get in touch if you'd like to find out more or book a demo.