0
2nd November 2020 3:00 pm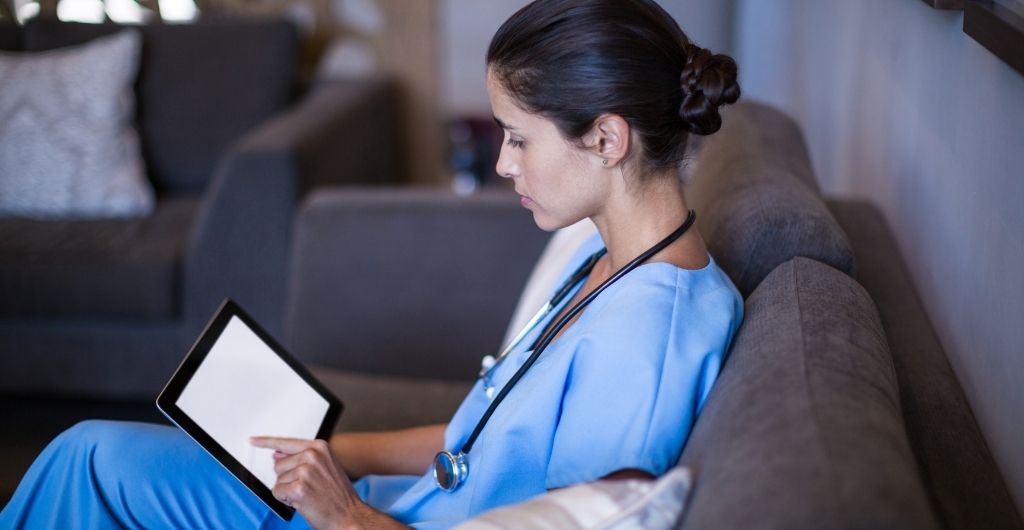 Virtual infection control training for carehome workers key to preventing COVID transmission in the most vulnerable.
Critical workers in healthcare environments are now able to gain essential emergency infection control and prevention skills virtually, thanks to pioneering training technology being developed by Solutions 42 with support from vocational education specialist Ufi VocTech Trust [Ufi].
Solutions 42, the Somerset-based performance improvement advisory, has developed 'Spotless', a scenario-based e-platform that connects community staff to the principles of Infection Prevention and Control (IPC) in health care environments.
Back in March, care homes – which house about 400,000 elderly people in the UK – shut their doors as the coronavirus pandemic surged. Six months later, as the government weighs up banning staff from working in more than one care home to cut transmission against the risk this poses to staff shortage, remote solutions provide the opportunity for new staff members to be trained in infection control without taking physical resources away from care homes.
Funded and technically facilitated by Ufi, the accessible app-based software allows care home emergency procedures to not only be taught remotely, but also practised virtually. This puts learners in realistic scenarios where decisions on how to manage the hygienic care of residents and their surrounding environment are put into their hands.
As temperatures fall across the country and cold and flu season takes hold, infections are anticipated to increase by 10-20% for every degree dropped below 5 degrees Celsius, and this is before the impact of coronavirus is factored in. The government has not yet committed to a winter plan for care homes, so technology which can help support the hygiene practices needed to cut spread of infection could prove vital, not just for Covid-19 control, but for other infections and seasonal viruses too.
The work between Ufi and Solutions 42 helps to foster a workforce who will be as prepared as possible for emergency situations.
Becky Hill, Founder, Solutions 42 says: "Thanks to funding from the Ufi VocTech Trust, we've been able to implement a platform that has the potential to save lives. Digital, scenario-based teaching will revolutionise the way that staff are being trained in infection control. It empowers those on the front lines of care home hygiene to gain the skills and confidence needed to manage high-risk scenarios, before actually entering those environments.
In a scenario like the coronavirus crisis, where symptoms can take several days to emerge or never show at all, it's not usually possible to assess the effectiveness of infection control until some days after a positive test. Having the opportunity to use technology to practice different scenario responses and outcomes by trial and error has the potential to dramatically increase accuracy when it happens in real life."
Rebecca Garrod-Waters, CEO at Ufi VocTech Trust says: "Face-to-face training is become a less and less viable option in healthcare environments, even though it has never mattered more. The need for limited face-to-face contact shouldn't have an impact on someone's ability to develop skills which mean that they can provide essential, effective care and progress in their career.
"Through the introduction of remote learning technology, we can give community workers the opportunity to practise first-response action before being faced with a high-risk situation, keeping themselves and patients safer.
"'Spotless' is a perfect example of how advocating for the delivery of accessible and truly applicable vocational education technology helps us not just to respond to a crisis, but allows us to construct a sustainable training system which has long-lasting benefit."