0
19th April 2022 10:00 am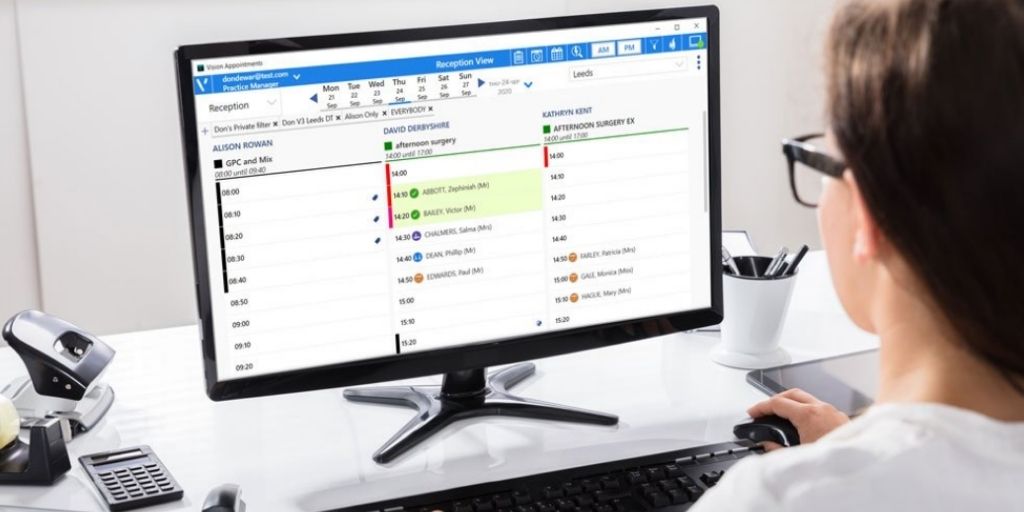 Cegedim's Vision product suite successfully passes testing as part of NHS Scotland's project to provide a new generation of GP IT systems in Scotland
Recent months have been extremely busy for Cegedim Healthcare Solutions (CHS), and passing NHS Scotland's rigorous testing is a significant milestone for CHS in Scotland. CHS's existing GP IT systems hold a significant market share in Scottish GP practices, and CHS has become the first supplier to successfully deliver their functionality for their new, improved GP IT solution.
On 20th March, CHS signed the Validation Contract with NHS National Services Scotland (NSS), who manage the programme to provide new systems across all of the NHS Scotland territorial boards. In doing so, CHS becomes the first of the NHS Scotland GP IT Managed Services Framework Suppliers to accredit their new solution. On signing the Validation Contract, CHS are now eligible to offer their new Vision product suite for consideration by GP practices across Scotland.
In the past few months, CHS has been demonstrating its new product suite to some of the NHS Scotland boards, and is now able to engage in the procurement process with any boards who are interested in moving forward. Initial stages will involve boards/groups of practices requesting a proposal based on their local requirements, followed by an evaluation process to review what is been offered. CHS's aim is to be awarded a contract by several of the NHS Scotland boards in the near future and to commence rollout of the new system into GP practices in the coming months.
As part of its readiness programme, CHS's application suite and Cloud infrastructure have been assured by NSS, and the Cloud infrastructure is now ready to host hundreds of Scottish GP practices. CHS's Vision Clinical and Shared Care solutions will enable shared working across multiple practices and care settings. To facilitate systems transition, CHS has also produced processes and tools, including:-
Use of a data streaming tool to securely transfer a practice's data into CHS's new hosted solution, providing minimal downtime for a practice when migrating;
Providing a specialised data conversion tool to simplify data conversion from other GP IT system suppliers; An effective, blended training approach with a comprehensive eLearning Zone and an instructor-led Training Programme; and A reporting platform for efficient project management and monitoring of the rollout progress, providing transparency for the Health Boards and NSS.
Lana Chubakha, Managing Director Primary Care Solutions, CHS, said: "We're delighted to have reached this stage in our delivery of the new system and to be the first GP IT System supplier to achieve this Accreditation. Scotland is home to the Vision GP IT clinical solution and is a very important market for us. In addition to achieving Accreditation, over the past year Cegedim has invested millions of pounds into the Cegedim Cloud infrastructure and data conversion tools to make sure we provide Scottish GPs, practice staff and health boards with confidence and full support throughout the migration to our new, hosted solution."
Phil Doyle, CHS Service Director, added: "CHS's service team is extremely excited by this announcement as it is both the culmination of a huge amount of effort to achieve Accreditation and it presents the opportunity to put all that work into action. All the CHS teams have worked closely with NSS over the last 12 months to assure and refine the process of migration, for both current customers of Vision and prospective customers, to ensure that it is as smooth, safe and easy as possible for practices.
"We realise that change for a practice needs to have as little impact as possible on the real work of treating patients – that's been our goal in this whole process. In the coming months, we look forward to securing business in Scotland and commencing some live pilots, to build on the test migrations we've already conducted, so that practices and health boards can be confident that CHS can deliver a trouble free migration process."