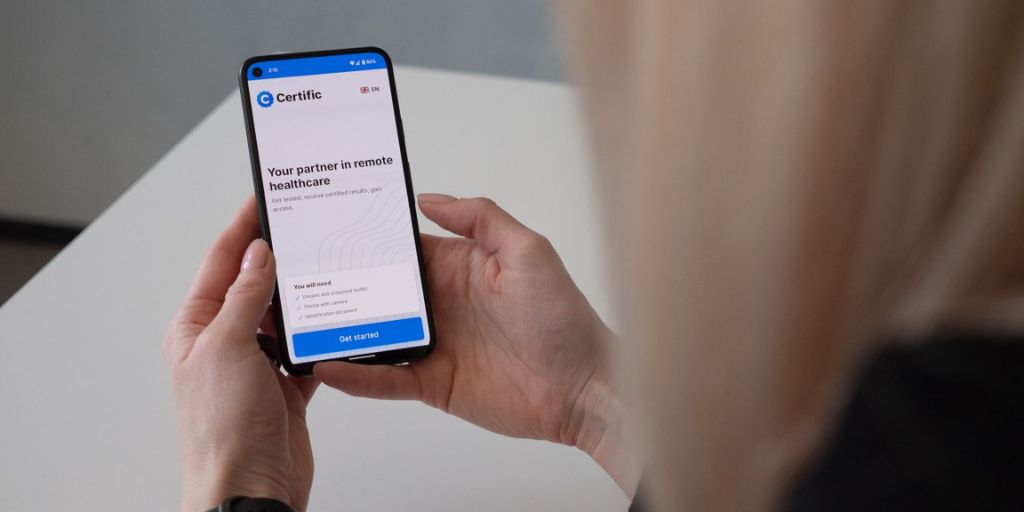 Digital disruptor in healthcare, Certific, has further expanded its Test & Treat services to include STIs (Sexually Transmitted Infections), enabling healthcare providers to undertake remote medical testing at scale and helping consumers to get speedy access to treatment.
By completing a short questionnaire and performing a self-test at home, the patient will receive fast and accurate lab-backed results within 24 hours. Certific's doctors then provide advice and a treatment plan, which may include a medical prescription.
Certific's STI testing and treatment service can be accessed through a secure and privacy preserving application. The guided screening will reduce inaccurate results, diagnosis, and the unnecessary prescription of antibiotics. The service will start with chlamydia, the most widespread STI, with gonorrhea to be added shortly. Other infections will be added in due course.
There were approximately 317,000 cases of STIs diagnosed in England during 2020, and according to data from Statista, 51% of these were chlamydia. The data also suggests that the UK has one of the highest rates of chlamydia in Europe.
Although most common in the 15-24 age group, an Age UK study revealed a 23% increase in the rate of STIs amongst those aged 65 and over between 2014 and 2018.
The Covid-19 pandemic has proven that patients can test themselves accurately, with clear instructions, at home. In the UK, internet testing services for STIs rose by 40% during the pandemic and have become an established part of the medical landscape.
Dr Jonathan Andrews, Chief Medical Officer, Certific said: "People may not realise they have an STI because the infections are often symptomless. This means you can easily contract and pass on an STI without knowing. It is vital to get tested regularly regardless of whether you show symptoms.
"Our goal is to empower patients with the knowledge and means to safely perform simpler medical tests at home and to radically free up healthcare professionals' time for more complicated work. Healthcare needs a digital revolution to meet burgeoning demand. The radical digital innovation seen in other industries is critical to the future of healthcare."