0
6th September 2022 8:00 am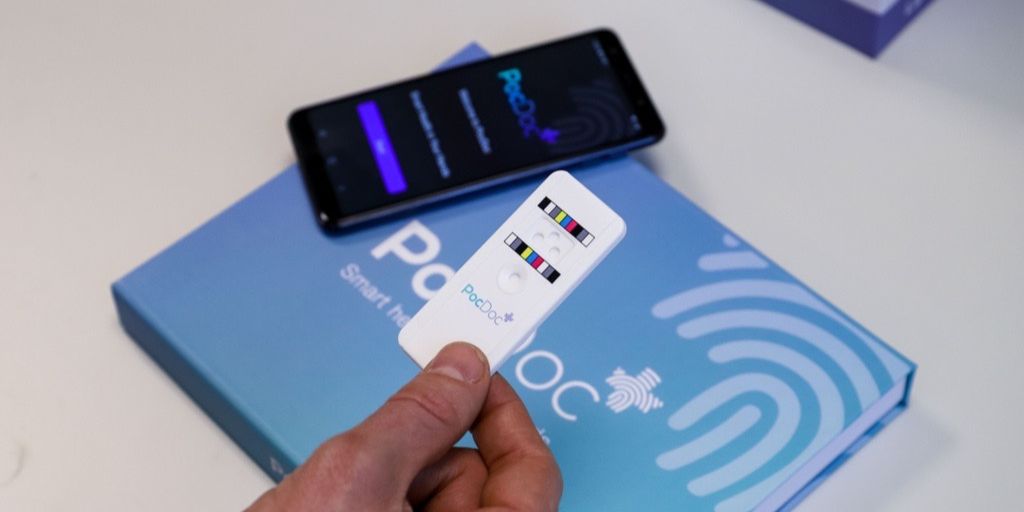 Certific and PocDoc, two of Europe's most pioneering Health Tech start-ups today announce a partnership to tackle the world's biggest killer – cardiovascular disease. The partnership will allow patients to remotely monitor blood pressure, BMI and crucially, quantitative lipid levels through the same user experience. This solution will be rolled out through a number of pilots, in conjunction with the NHS, across the UK, and eventually across Europe and globally.
Heart and circulatory diseases cause a quarter of all deaths in the UK, that's more than 160,000 deaths each year – one every three minutes. There are around 7.6 million people living with a heart or circulatory disease in the UK. This costs the NHS an estimated £7.4 billion per year, with a wider cost to the economy of around £15.8 billion. Early identification of those at highest risk can ensure appropriate treatment, prevent many cases and reduce the strain on the healthcare system. 
Certific and PocDoc are combining their expertise and leading the revolution in self-directed healthcare. PocDoc's unique and ground-breaking technology allows anyone with a smartphone to give themselves an accurate 'at home' blood test for major diseases, including cardiovascular disease and diabetes. Certific enables certified remote medical diagnostics at scale by providing technology that makes self-administered medical tests reliable, straightforward, and easy to do anywhere, making it more convenient for the patient and saving time and money for healthcare professionals. 
Steve Roest, CEO of PocDoc, said "We are delighted to announce PocDoc's partnership with Certific – they are a real digital disruptor in healthcare that we admire and have followed their success closely. They bring a wealth of experience and our combined knowledge will empower patients to improve their heart health, helping prevent future heart attacks or strokes through home-based digital solutions.'' 
Liis Narusk, Co-Founder & CEO of Certific, said "This collaboration is a strong step forward in Certific's mission of providing pioneering and scalable technology that enables self-testing for multiple conditions, radically improving the cost and convenience for patients and healthcare providers alike. Adding PocDoc's expertise in cardiovascular screening enables Certific to expand its portfolio of certified medical diagnostics and tackle a disease that is a leading cause of disability and death in the UK and around the world.'' 
PocDoc is an NHS Digital Health Accelerator backed healthtech company that recently announced its first in-house test for the gold-standard 5 marker lipid panel. Backed by major investors including MMC Ventures, Forward Partners and the founder of healthtech unicorn Ada Health, PocDoc won the MedTech Breakthrough Award 2022 and has also won multiple Innovate UK awards. The company has a number of key partnerships, including Dears Pharmacy, a major chain of independent pharmacies in Scotland with access to over 500,000 patients per year and PATH, a global NGO to help aid the eradication of polio.  
Certific was created by the co-founder of Wise Taavet Hinrikus, alongside Liis Narusk and Dr Jack Kreindler, and recently raised €7.4m of investment to advance remote medical diagnostics, support product expansion and entry into new markets and has served over 150,000 patients so far. Certific recently partnered with Zapp, the on-demand 24/7 convenience delivery app, enabling customers to order testing kits for Urinary Tract Infection (UTI) and Sexually Transmitted Infection (STI) screening and delivering fast results in an industry-first collaboration.  
Certific's platform can be used for multiple point-of-care tests including swabs, blood and urine tests. Certific combines screening with unique process verification technology to ensure all tests are conducted to strict medical standards.