0
23rd December 2021 8:00 am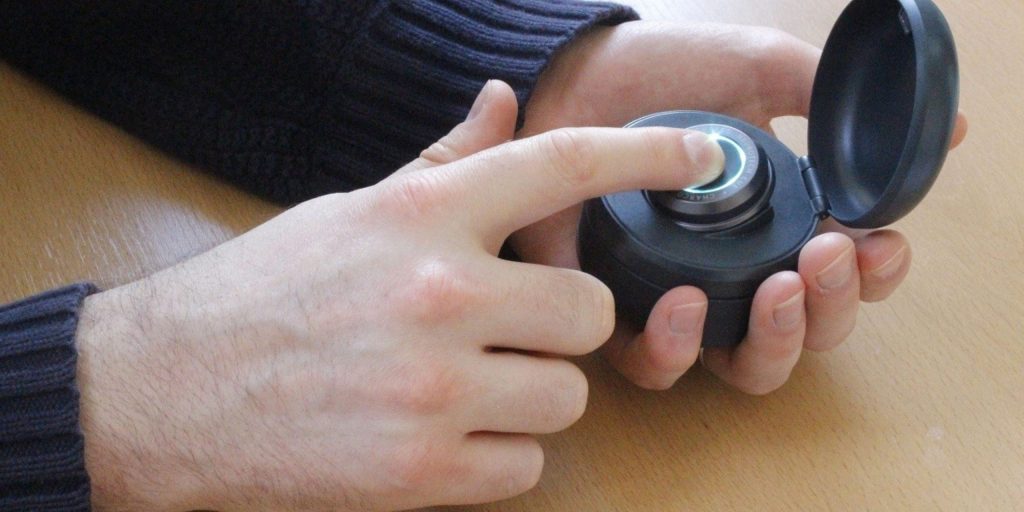 Cambridge, UK – Charco Neurotech, a medical technology company that develops solutions for people with Parkinson's, has today announced its $10m seed investment round, co-led by technology investors Amadeus Capital Partners and Parkwalk Advisors, and joined by University of Tokyo Edge Capital Partners (UTEC), MINT Venture Partners, and existing investors, including Crista Galli Ventures. The financing is the largest European seed round in 2021 and the sixth largest globally for healthtech devices, according to Pitchbook.
Charco is a multi-award winning, Imperial College spinout. Its first therapeutic device, CUE1, provides life-changing neuromodulation therapy. Based on more than two years' research with patients and clinicians, the discrete, non-invasive wearable device delivers individualised peripheral nerve stimulation designed to alleviate motor symptoms such as slowness, stiffness and freezing while walking. Worn on the sternum, it achieves this by simultaneously delivering two clinically validated therapies – focused stimulation and "cueing" – personalized for each patient through customisable stimulation settings. The former interacts with the body's sensory system to foster a more "ready-to-move" state, helping with movement speed and fluidity. The latter leverages regular or rhythmic stimuli, or cues, helping people with Parkinson's to initiate and sustain movements like walking.
The underpinning science behind external neuromodulation builds on decades of research in the space, culminating this month with the Nobel Prize in Physiology or Medicine going to ground-breaking discoveries on how external stimuli such as heat, cold and mechanical force can initiate nerve impulses that allow people to perceive and adapt to the world around them. Charco taps into similar sensory circuitry to help Parkinson's patients manage their symptoms and take back control of their bodies.
The CUE1 system also tracks symptoms and lifestyle information, such as treatment adherence and quality of life measures, through its accompanying app. The combination is a unique non-invasive therapy calibrated to each patient, designed to help reduce symptoms while allowing clinicians to monitor their patients progress in real-time.
Founders Lucy Jung, an award-winning designer driven by improving the life of those with long term conditions, and Floyd Pierres, an acute internal medicine clinician who sees first-hand the impact of neurological disorders on patients, bring complementary expertise and a common mission. Their journey started when first meeting Parkinson's patients, one of whom said, "Parkinson's has taken away many things in my life, but what I miss most is my smile. Even when I'm happy, I look angry."
"Parkinson's symptoms go way beyond tremors or freezing. It slowly takes away simple pleasures in life. We conceived CUE1 to give patients their lives back," said Lucy Jung.
Charco is also announcing a strategic tech partnership with the European Parkinson's Disease Association (EPDA), a leading organisation in the global Parkinson's community which represents Parkinson's organisations across Europe. The company becomes EPDA's newest Tech Partner alongside GE Healthcare and Insightec and becomes part of their wider partner community including Roche, Medtronic, Abbvie, Boston Scientific. This will support Charco's mission to make novel therapies available to millions of people with Parkinson's and healthcare groups, starting with the imminent launch of CUE1, which has already registered interest from over 5000 patients.
Pierre Socha, Partner, Amadeus Capital Partners commented: "Parkinson's is, sadly, the world's fastest growing neurodegenerative condition. Yet, there is no effective treatment and the mainline therapy – a drug called Levodopa – is 50 years old and its benefit to patients is limited. There are an estimated 10 million people with Parkinson's worldwide, and that number is increasing due to a myriad of factors such as an ageing population. We're looking forward to helping Charco realise its mission and fully commercialise its technology, particularly by scaling up B2B sales, alongside its direct-to-consumer approach."
"This funding will enable us to proceed with our first, limited launch, while we work to ensure our manufacturing line is robust and produces consistent high-quality devices. We'll be able to expand our team, particularly in customer support, so we can help every user of the CUE1 set up their device and get the greatest possible benefit from using it," added Jung.
Co-Founder Floyd Pierre added: "We're pleased to be able to draw on the support and advice of experienced healthtech investors like Amadeus. We'll now be able to allocate even more time and resources to R&D while investigating entry into new territories, to make the CUE1 available to everyone who needs it around the world.
Martin Glen, Director, Parkwalk Advisors commented: "Parkwalk is delighted to be able to make an investment into Charco, following on from the earlier investment by the Imperial College Innovation Fund investment last year, as the company has made impressive progress with its efforts to develop a non-invasive wearable device to improve the quality of life for people with Parkinson's."