0
3rd August 2022 10:00 am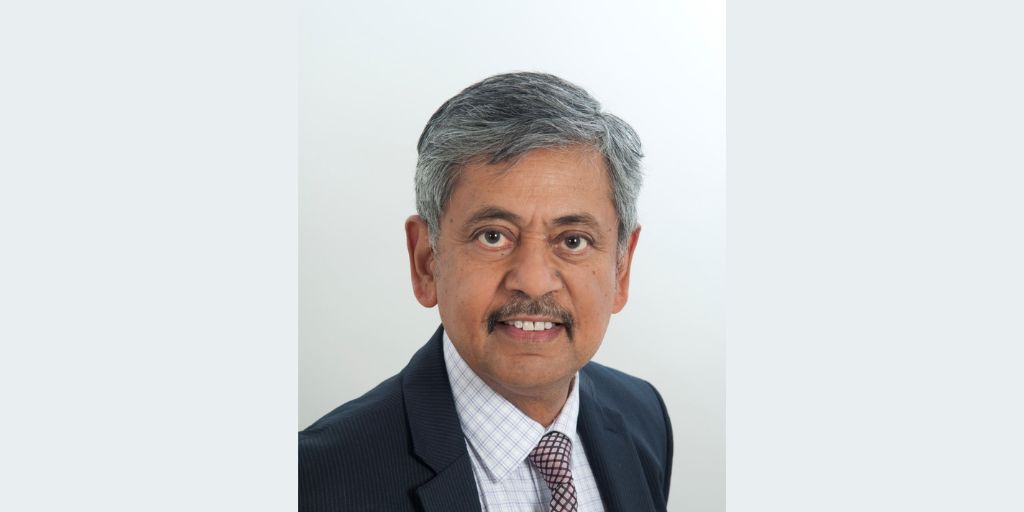 As patients wait up to a decade for the diagnosis of life-impacting rheumatic conditions, experts argue that ingrained pressures facing NHS rheumatology services can, and should, be eased with an integrated community care/secondary care approach, rather than a reliance on secondary care alone. This was the overriding view of experts at the latest Connect Health Change webinar, 'Community rheumatology services – now essential for 2022/23'.
Opening the event, chair Dr Benjamin Ellis, from Imperial College NHS Trust and adviser to Versus Arthritis set the scene of rheumatology services "under a lot of pressure, and frequently struggling to meet quality standards".
He outlined: "Patients with non-inflammatory conditions could perhaps be better managed, at least initially, in community MSK services. [This could] free up time in specialist services to manage people with inflammatory disease, particularly early inflammatory arthritis."
He acknowledged, however, that there may be "a line that shouldn't be crossed, without risking patient safety," when considering how far community rheumatology can go in patient care.
Dr Elizabeth MacPhie, a Former Chair of the Clinical Affairs Committee at the British Society for Rheumatology (BSR), provided an overview of the challenges for rheumatology in the UK and why the new BSR referral guidance was developed.
Sharing an image of apples and pears – "to illustrate the diversity of rheumatology services" – alongside a picture of an empty chair and an image representing the Covid-19 virus, Dr MacPhie said: "The empty chair is the staffing crisis which is critical across the NHS, and rheumatology is no exception. It's a massive, massive issue for us.
"And Covid has caused enormous problems – we're still tackling a backlog of referrals, and we're only now getting back to seeing patients face to face."
Highlighting the NHS's long-term plan and focus on outpatient transformation, she said: "It emphasises the need to do things differently. There are huge resources being put into outpatient transformation – operational support, digital support – so my advice to any service is to get yourself round the table, volunteer to be a pilot to go forward with some of these initiatives, because you will get invested in."
Dr MacPhie gave an overview of NHS England's Best MSK initiative, a collaboration across musculoskeletal (MSK), orthopaedics and rheumatology, which "offers the opportunity to co-design integrated models of care, and agree local pathways to get patients to the right team and the right specialist. Specifically for rheumatology, it helps us tackle the non-inflammatory conditions that often clog up our clinics.
"An important aspect of the BSR's referral guidance is to outline what we should and shouldn't be seeing. With fibromyalgia, a belief of many primary care clinicians is that this needs to be diagnosed in a specialist clinic. Excellent guidance has been published this year by the Royal College of Physicians to support diagnosis by primary care and other diagnosticians – this helps us bang the drum that patients with fibromyalgia don't need referring to a rheumatology clinic. The exception is if there's a differential to consider, such as an inflammatory arthritis, and that's when our skillset may be needed."
Connect Health's Michael Dare spoke about managing inflammatory arthritis in the community, describing a research project of 35 patients who were diagnosed with axial Spondyloarthritis (axSpA) in secondary care.
"We found there was an average delay to diagnosis of 7.7 years – some patients were diagnosed in less than a year, unfortunately six patients took more than ten years to diagnose."
He explained how only 18% of patients who were referred directly from primary care to the hospital setting, with suspected axSpA, ended up with a positive diagnosis.
"We asked, 'how can we improve this?'. We took on an initiative where we filtered all suspected axSpA patients by a community rheumatology service, unless they were 'barn door' (i.e., very obvious) axSpA cases.
"Using the Spade tool (diagnosis evaluation tool), initial work-up was done in the community. Referral to secondary care rheumatology for consultant review was only made if the Spade tool was highly suggestive of axSpA, or if there was positive clinical imagery done in the community."
A year later, Michael's team found that 92% of patients "who were worked-up in the community, reviewed in the community using the Spade tool, and were referred to the hospital with a suspected diagnosis of axSpA" received a positive diagnosis in secondary care.
"We've really demonstrated how community rheumatology services can work in partnership with secondary care, making sure patients are following the correct pathways to see the right person at the right time, first time," he said.
Michael concluded that similar initiatives could, in general, be taken "across the spectrum of rheumatic diseases, to ensure every patient who walks through the consultant's door in secondary care really needs to be there. A multidisciplinary approach can be the perfect solution."
Connect Health's National Lead Rheumatologist Professor Bhaskar Dasgupta focussed on the condition Polymyalgia Rheumatica (PMR), warning how diagnosing it can present a considerable challenge for healthcare professionals across all settings.
Referring to an article he had written on the subject almost 20 years ago, he said: "We talked then about the difficulties with diagnosis, difficulties with investigation, difficulties with treatment and variation of outcomes – and essentially [these issues] still need to be sorted.
"One major problem is that rheumatologists, in their wisdom, have actually given to primary care the condition that is most difficult to diagnose, and probably the most complex to manage as well.
Explaining how polymyalgia can be seen as a feature of large vessel vasculitis, Prof Dasgupta asserted: "We should be very careful that over-treatment with steroids doesn't mask aortic involvement until too late, and many of these patients turn out with aortic aneurysms.
"A dedicated service, such as community rheumatology with ultrasound facilities, could look at where large vessel vasculitis may be masquerading, and where it is polymyalgia."
GP Dr Lesley Perkins provided a primary care perspective, considering whether there is true capacity for general practice to absorb extra work, as suggested by the BSR's guidance.
Describing the "increasing asks from lots of different angles" facing primary care, she explained that "rheumatology is not the only speciality asking us to do more".
"I don't think this is about our capability or our skill base – this is much more about capacity and resource. Across the board, we need to be aware of the medical and legal implications of managing complex conditions within a general practice setting. However, I do think community rheumatology is a good idea.
"It would be great if it was genuinely based in communities – in community buildings and spaces, to help with patient access. However, the biggest key is the relationships between primary and community and secondary care. We need a very multidisciplinary approach to working, with a degree of responsiveness between all of us in trying to manage all of these patients really well."
Offering a patient's viewpoint, Tim Atkinson describes himself as a 'surviving pain advocate' and read from his own memoir on life with chronic pain. He said: "I'm a patient, and I'm patient," referring to the amount of time he has spent waiting for appointments across various healthcare settings.
"The best care I'd ever received was from a wonderful consultant who had arthritis himself – having direct lived experience certainly informed his treatment practice. With him, for the first time, I began to feel like a person, rather than merely a patient. Ultimately, there is no single patient perspective. All patients are different, and have different needs.
"Whichever way the care is provided, in whatever setting, we will welcome it with open arms."
In the concluding Q&A session, Dr MacPhie emphasised the benefit of community care in 'demedicalising' long conditions and treatment, and helping patients relax. She said: "We're based at a football stadium, so there is free and ample parking. Patients say, 'you and the team are brilliant, doctor, but the parking is even better!'. Sometimes we underestimate the stresses of going to hospital, and – particularly for patients with long-term conditions – just how many appointments they need to attend.
"If we can help them to be seen in a more appropriate environment, that can be really powerful."
Watch the webinar for further insight from the speakers, including a Q&A session.