0
20th April 2022 8:00 am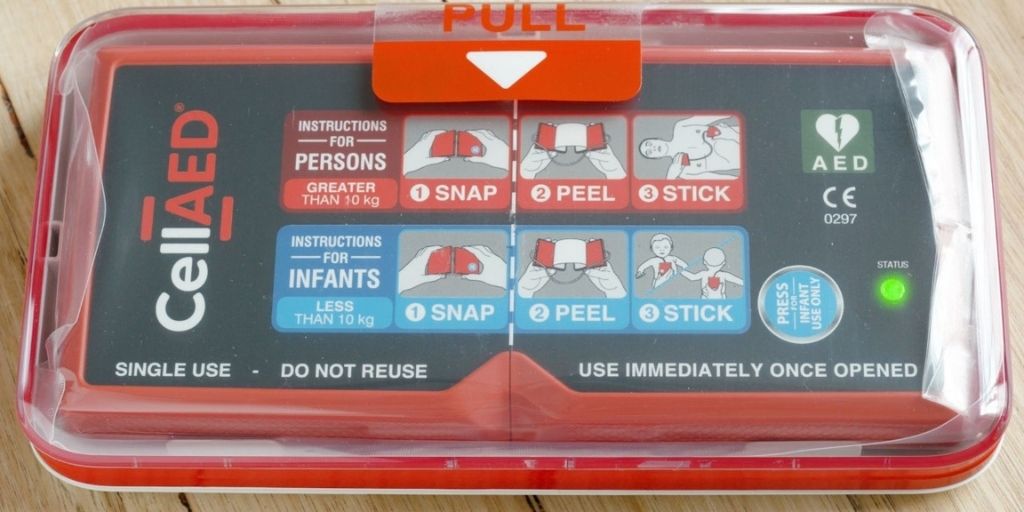 Rapid Response Revival– the creator of CellAED, the world's first personal defibrillator – announces today its intention to raise USD$37.5million to improve global access to affordable and easy-to-use defibrillators.
 Rapid Response Revival hopes to follow in the footsteps of Australian success stories Canva and Airwallex to become the next Australia-based tech unicorn, with a product that will save lives globally by improving survival rates from sudden cardiac arrest.
 Sudden cardiac arrest is one of the world's biggest causes of premature death, killing more than 7.6million people every year.Without CPR and defibrillation within the first few minutes, a cardiac arrest patient's chance of survival diminishes 10% every minute.
CellAED has been developed to tackle this. Its game-changing technology is ready to use in seconds with a simple patented Snap, Peel, Stick activation that is easy to use even by someone with no medical training. It is up to one tenth of the price, size, and weight of current technology, and makes at-home defibrillator ownership a reality.
 With several successful funding rounds already undertaken, this current raise is targeted at institutional investors including global med-tech and life science funds, impact funds, venture capital growth funds and other financial institutions.
With a growing order book, the funds will help accelerate commercialisation with investment in inventory as the company ramps up shipments. They will also support paid marketing and new market launches, including the UK, as well as the expansion of Australian manufacturing facilities.
Ankura, the global financial advisory firm, is partnering with Rapid Response Revival for the raise. With the company considering an IPO by early 2023 on the Australian stock exchange (ASX) a global investment bank has also been appointed as financial advisor to the company for the process of IPO planning.
 The IPO will see the company accelerate its global expansion into additional markets, with entry into the US and Canada planned for 2023.
Currently approved for sale in over 70 countries including Australia, throughout the EU and more recently the UK, Rapid Response Revival expects to submit an FDA application for CellAED to be approved for use in the US in Q2 2022.
Damian Shrubsole​, Company Secretary and Head of Investor Relations at Rapid Response Revival said, "Current AED technology has remained relatively unchanged for the last 30 years. A result of five years of intense research and planning, CellAED brings much needed innovation to a life-saving medical device. This raise will be instrumental to our expansion into new markets and will allow us to bolster our manufacturing capabilities and scale the business. With ambitious growth plans, CellAE  is already on track to become one of the life-changing health-tech innovations of a generation."
 Donovan Casey, Co-founder and CEO of Rapid Response Revival said, "In 2014, when my partner Sarah suffered a sudden cardiac arrest, I was a customer for a product that didn't exist. Without the quick action from emergency services, Sarah would not be here today. So CellAED is born out of a personal mission to make this life-saving technology available in homes and all public spaces. I've seen first-hand that cardiac arrests strike anyone, regardless of age or health status, so having the suitable tools and knowledge to hand could save the life of a loved one, colleague, or passer-by."
 John Haines, Non-executive Director at Rapid Response Revival and former Deputy Chair of the Australian Resuscitation Council (NSW) said, "Having spent over 30 years as a first responder, I understand the importance of equipping people with the knowledge and tools to recognise and respond to a sudden cardiac arrest. CellAED is nothing short of a game-changer and has the potential to transform how we treat and respond to sudden cardiac arrests the world over. By increasing access to affordable, easy-to-use defibrillators, we have a unique opportunity to significantly improve the survival rates from one of the world's biggest killers."