0
16th November 2020 3:00 pm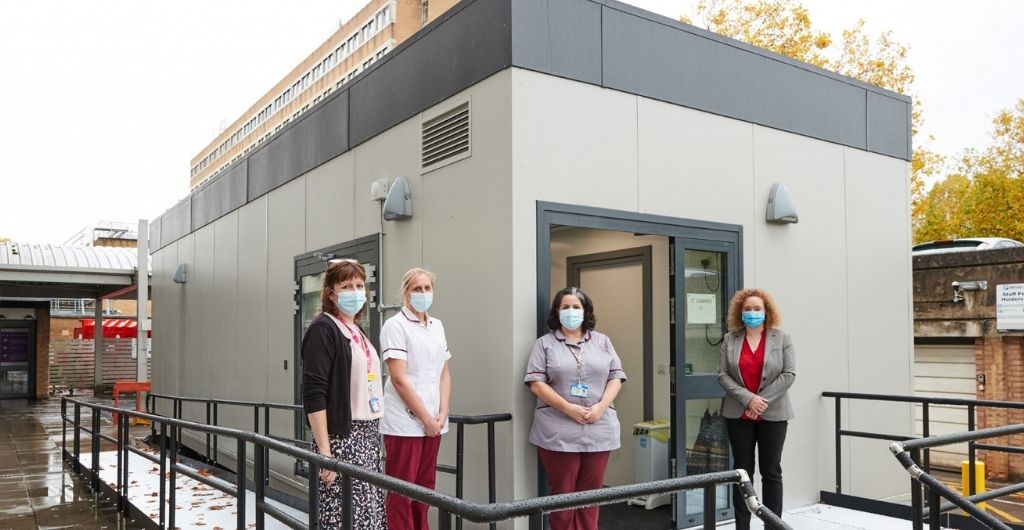 Yeovil District Hospital ups its imaging capacity by 20% to drive down patient waiting times
The roll out of CT Scan Units from Canon Medical as part of NHS England's COVID-19 recovery plan continues at pace with the delivery of a facility to Yeovil District Hospital NHS Foundation Trust in Somerset, the South West of England. It will increase the number of scans carried out by 20% in the area and drive down the time patients need to wait to receive diagnostic CT imaging.
The CT Scan Unit is one of fifteen from Canon Medical being allocated across the nation by NHS England as part of a COVID-19 pandemic recovery strategy. The Yeovil Hospital CT Scan Unit is located outside the hospital in a car park and will be used for outpatient appointments such as routine and cancer cases, freeing up CT scanners in the main hospital building for inpatient and complex cases.
Dr Sharon Brown, Radiology Consultant and Clinical Director at Yeovil District Hospital NHS Foundation Trust states, "The whole radiology team is so excited about the arrival of the CT Scan Unit. The space is better than we could have imagined, making it a great environment for both patients to visit and staff to work in. It is a fantastic boost to our diagnostic capacity, helping us provide our patients with the very best possible care."
"The CT scanner was provided by NHS England to support Yeovil Hospital in the COVID-19 pandemic recovery phase. It will have a big impact on waiting times for patients in Somerset and Dorset and enable us to continue providing a very high standard of care for our community," Dr Brown continues.
"It is very pleasing for the Canon Medical team to hear how delighted Yeovil District Hospital is to receive the very latest CT technology to deliver imaging care to its patients," states Megan Newberry, Account Manager for the South West at Canon Medical Systems UK. "The Aquilion Prime SP CT is built with premium technology migrated straight from our high-end CT scanners and designed to meet the needs of routine and challenging imaging cases."