0
29th November 2021 8:00 am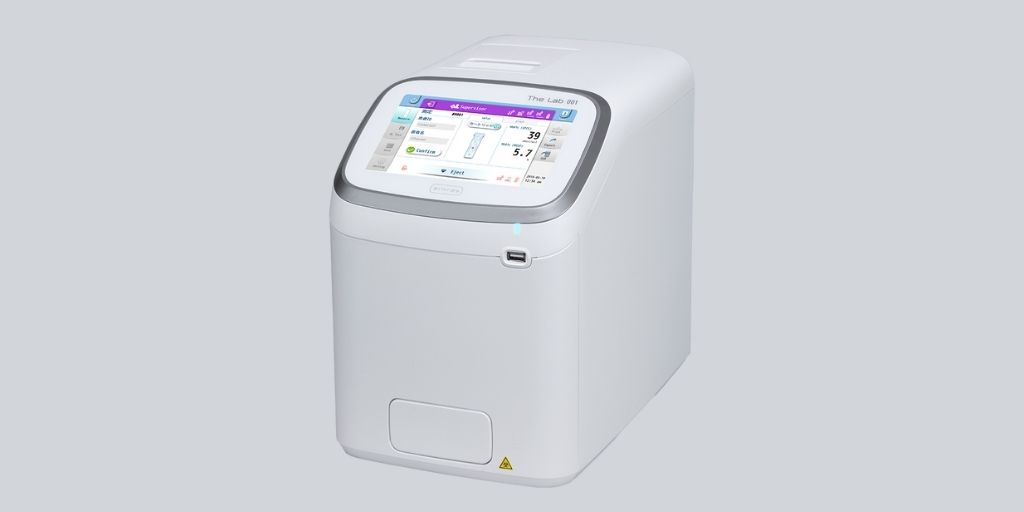 Pioneering technology that is improving the lives of people with diabetes will take centre stage at this year's DPC.
The conference, which returns as an in-person event at Olympia London on 10 and 11 November, includes a dedicated Technology and Innovation Zone, where the latest diabetes products will be showcased in conjunction with a series of expert talks and demonstrations about how such technology is put into practice and the impact it is having.
Product exhibitions include:
BlueDop
BlueDop is a trailblazing new product which detects vascular disease and offers an innovative, cuffless alternative to traditional ABpI tests. Delegates will have the opportunity to test the BlueDop Vascular Expert, a software system which converts a digital doppler signal into a blood pressure reading.
BlueDop negates the need for the traditional use of a cuff on lower limbs, a process which can be time-consuming and inaccurate as up to 30% of those being tested have diabetes and do not respond to blood pressure cuffs because of ulceration and incompressible arteries.
ARKRAY'S The Lab 001
The Lab 001 uses cutting-edge technology to provide HbA1c results in just 90 seconds. This latest diabetes testing technology – the fastest of its kind – is now being supplied directly to the UK by Japanese company ARKRAY, a global pioneer in diabetes innovation for more than 60 years.
The Lab 001 uses capillary electrophoresis technology in a compact device, providing high-quality HbA1c results while dramatically reducing patients' wait time. A simple fingerpick sample can be used for measurement and the electropherogram generated indicates the HbA1c value along with any clinically significant variants.
MySugarWatch®
MySugarWatch® is needle-free continuous glucose monitoring – every five minutes for type 2 diabetes. The MySugarWatch® daily sensor sits comfortably on, not under, the skin, monitoring glucose levels in real time without repeated scanning, and avoiding time consuming, repeated fingerprick tests at work. It allows people with diabetes to track their highs and lows, identify trends and monitor their time in range.
Academy™
Academy™ is a free educational platform where healthcare professionals can increase their knowledge in diabetes technologies. It was developed by Glooko™, a provider of diabetes digital health solutions, in collaboration with the Association of British Clinical Diabetologists (ABCD) and Diabetes Technology Network UK (DTN-UK), supported by major companies committed to improving diabetes care.
Academy™ focuses exclusively on diabetes health tech, data management and remote patient monitoring (RPM), to help clinicians keep their knowledge base current and to increase training. Courses include continuous glucose monitoring, diabetes technology in pregnancy and self-monitoring blood glucose.
The Edge at DPC
The Edge at DPC offers new, pioneering companies the opportunity to showcase innovative products, services and new approaches to care.
Among the companies exhibiting are:
Healthy Team
The Healthy Team is a specialised team and leadership development organisation providing bespoke sessions and programmes to clinicians in the NHS. The Healthy Team designs learning solutions which are practical, interactive and fun for teams to learn and develop together, with pharma partners playing a key role in supporting these teams.
Spotlight-AQ
A web-based platform, Spotlight-AQ is designed to reduce healthcare professional burden by providing pre-clinic assessments and mapped resources to deliver patient-centred care. The pre-clinic assessment platform focuses out-patient consultations through rapid identification of patient priority concerns and how to meet them. Its algorithm customises the assessment for each patient, presenting a unique results page, facilitating collaborative care planning with a healthcare professional.
Spotlight-AQ was the vision of world-leading expert Professor Katharine Barnard-Kelly.
Professor Barnard-Kelly's research is recognised by the US FDA in delivering evidence-based, theory-driven solutions in psychosocial aspects of chronic disease management.
Technology and Innovation Zone
As well as viewing the latest diabetes products, DPC delegates visiting the Technology and Innovation Zone will also be able to listen to relevant talks and demonstrations:
· NHS life-changing innovations – glucose monitoring, hybrid closed-loop system and treating monogenic diabetes
· Panel: 'How important is interconnectivity of devices and systems for better patient management and outcomes?'
· The benefits of Pod Therapy: Today and future advancements
· Hybrid closed loop rollout
· Live demonstrations of the Omnipod® DASH Insulin Management System
· Identifying and prioritising patients in primary care post pandemic
Professor Pratik Choudhary, Professor of Diabetes and Honorary Consultant and chair of Diabetes Technology Network UK (DTN-UK), is one of the speakers on a panel discussing 'The Digital Divide: What can I do in my practice to improve access to diabetes technology?', which will look at the different factors that affect access to technology.
He said: "These factors include the size of a clinical service where there's a type 1 lead, but also social factors. We will consider how you can try to minimise any unconscious bias within your teams and help support the use of technology by the people who often need it the most but are least likely come forward and request it."
DPC2021 is open to any healthcare professional involved in the prevention, treatment and management of diabetes and its related conditions.
The focus of this year's event is 'Rebooting Diabetes Care' after the pandemic, reviewing the last two years and looking ahead to see how people living with diabetes and its related conditions can best be supported.