0
14th April 2023 12:51 pm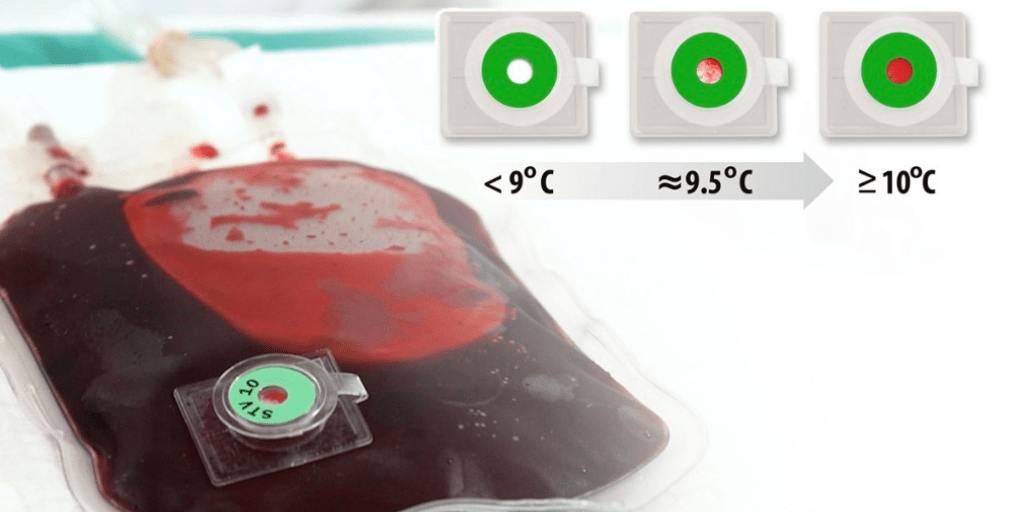 Dakota Integrated Solutions Ltd, a real-time technology, printing, mobility, support, digital data capture and voice solution specialist, is delighted to announce that it has been selected as one of only two UK suppliers of Zebra Technologies' new Temptime Safe-T-Vue blood bag temperature indicators.
Designed for use by healthcare providers, Safe-T-Vue indicators are blood bag temperature monitors which help to determine if blood or blood products have reached or exceeded the indication temperature required to support compliance with blood handling requirements.
Changing colour from white to red when the blood has reached or exceeded either six or ten degrees centigrade, depending on the version being used, the indicators show whether a high temperature excursion of a blood bag is in the process of occurring or has already occurred, prompting the caregiver to either place the unit back into a temperature-controlled environment for future use, or take further corrective action.
With the ability to constantly monitor the temperature of the blood product for the life of the unit, the indicators help to minimise wastage within blood banks.
Philip Jarrett, Commercial Director at Dakota comments, "This appointment is a fantastic accolade for us as a business and is testament to our long-standing relationship with Zebra and our work within the healthcare sector since our inception in 2002. We are extremely proud to have been selected as one of only two UK suppliers of these ground-breaking products, designed to minimise the wastage of such a precious resource, and we are very much looking forward to showcasing them to our NHS and private hospital group customer base in the very near future."
With a rich history in supplying over two hundred NHS Trusts with fit-for-purpose technology solutions, Dakota provides full integration expertise across a broad range of healthcare applications. Offering a knowledgeable and consultative sales approach, Dakota is proud to offer a value-added service to its existing and prospective customers, providing recommendations in selecting the right devices and technology for its clients' specific and diverse requirements.
Zamir Dor, Product Manager at Zebra concludes, "We are delighted that Dakota has agreed to supply these products to the healthcare sector on our behalf and represent the Zebra brand. Over the years, Dakota has established itself as a leading supplier into the healthcare industry, so they are the perfect enterprise to help introduce this exciting new product to the UK market. We are very much looking forward to working alongside the team on exciting projects moving forward."