0
2nd August 2023 8:00 am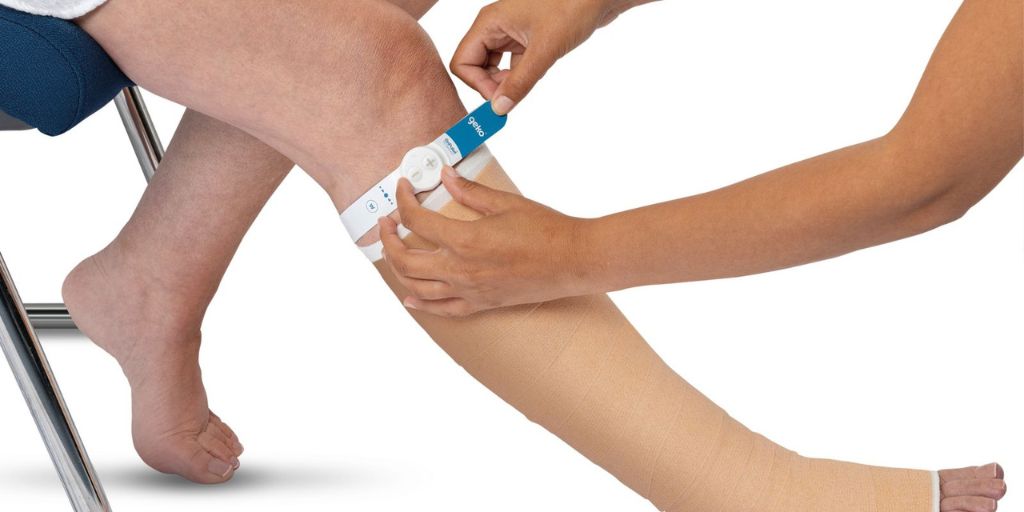 According to the UK Government, there are 2.2 million people living with chronic wounds, costing the NHS £5.3 billion annually to manage. Venous leg ulcers (VLUs) are among the most prevalent wounds, accounting for up to 60 percent of all leg ulcer cases, and contributing significantly to these healthcare costs.
Despite the financial burden of VLUs being well documented, the emotional toll and physical burden of living with chronic wounds is sometimes overlooked. Such conditions can impact all aspects of patients' lives; many VLU patients cannot work and therefore require financial support. Between one and three percent of adults above 60 suffer with chronic leg ulcers, increasing to more than five percent in adults above 80. The majority of VLU patients are within this age range and the likelihood these patients have comorbidities is high; with this can come feelings of hopelessness and doubt that their condition will get better.
Understanding the burden
According to a study, the prevalence of lower-leg ulceration among UK adults stands at approximately 2%, resulting in more than 1 million individuals burdened with VLUs. Patients suffering from VLUs can have a profound impact on their emotional wellbeing, such as feelings of shame and loneliness, which can contribute to heightened levels of depression and anxiety.
Symptoms such as exudate and leakage can also cause distress for patients. Meanwhile, the appearance of wounds can lead to feelings of embarrassment which can ultimately contribute to social isolation – particularly for the more elderly patients who may live alone.
The National Institute of Health reports that VLUs have a recurrence rate of 60–70 percent, indicating the importance of providing long-term and effective treatment to improve patients' quality of life, particularly with those struggling with hard-to-heal wounds.
These patients face unique challenges that require careful attention and support. Understanding the emotional toll associated with chronic leg ulcers is crucial in order to provide care for those affected by this condition. The inability to achieve expected healing results can be a distressing experience for patients, leaving them with a sense of powerlessness over their condition.
Searching for new solutions
Compression therapy is the recommended standard of care for treating VLUs. It comes in various forms, including four-layer, two-layer, hosiery kits and wraps, depending on the level of compression required for optimal healing as well as the patient's preferences. In most cases, compression therapy is applied by a trained specialist who can determine a healthy balance between sufficient pressure for healing while keeping pain management bearable for the patient. Compression therapy can often be labor-intensive and complicated, requiring multiple visits to hospitals or clinics as well as home visits from community nurses, adding to the complexity of managing and treating VLUs.
However, adherence rates to compression therapy are reported to be between 12 and 52 percent. It can be difficult for patients to adhere to compression therapy for various reasons, including the pain it can cause. This highlights the need for new solutions to offer new hope to patients that can accelerate the healing of their wounds and improve their physical and mental wellbeing.
Role of Medical Technology 
Medical solutions that can support patients in the delivery of their own care can offer a plethora of benefits for the patient and wider healthcare system, for example, by empowering patients to heal themselves, and saving over stretched healthcare systems time, money and resources.
A specific example is a wearable non-invasive device that has emerged as a highly beneficial treatment option for VLUs. This device offers patients a range of advantages, including increased blood flow and a reduction in oedema. When combined with compression therapy, the utilisation of this device has been shown to significantly enhance the rate of healing for VLU patients.
This non-invasive, wearable medical device can be applied in the home setting, enabling patients to self-care and share-their-care with family members and community nurses, releasing healthcare system savings in reduced nurse home visits, and savings for patients in fewer specialist wound clinic visits, thanks to accelerated healing.
Battling the Burden 
MedTech is rapidly evolving, providing new, innovative solutions to improve patient outcomes. With the ever-increasing pressure on healthcare systems and their staff, the need for quicker and more cost-effective methods of delivering quality care has become paramount. MedTech devices are uniquely positioned to meet this demand and offer time-saving solutions that enhance the current standard of care for wound. Chronic care is an area in need of innovation and leveraging these devices is able to ease the burden on healthcare professionals, improve patient outcomes and deliver new hope to VLU patients.
By Bernard Ross, CEO at Sky Medical Technology