0
3rd October 2022 10:30 am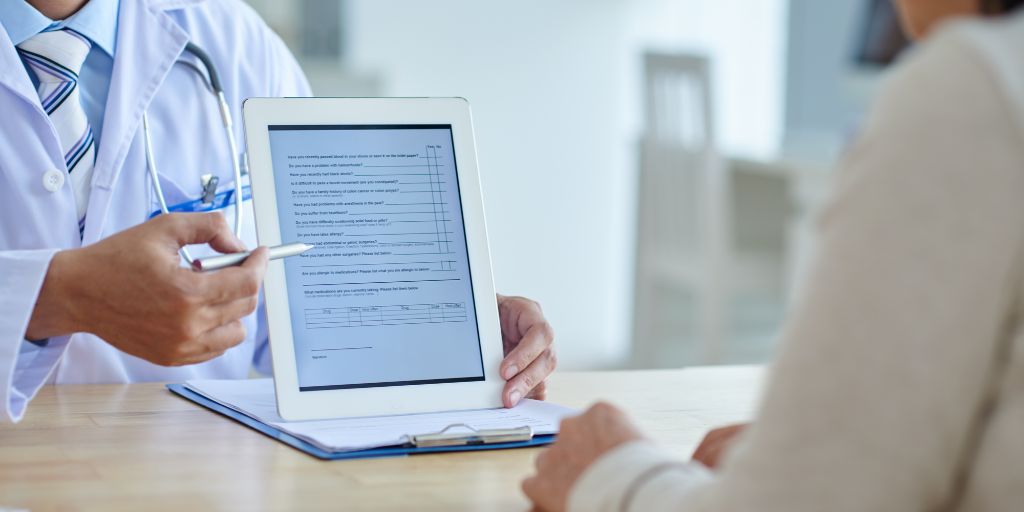 Technology is at the vanguard of the NHS' objective to help health professionals communicate better and enable people to access the care they need quickly and easily.
Digital health solutions delivered by THIS for its host trust, the Calderdale and Huddersfield NHS Foundation Trust (CHFT), have helped to contribute to its current 'digitally aspirant' status, making it one of the most digitally mature trusts in England.
THIS' work is delivering:
Better interoperability between systems to expedite the patient journey and make it smoother.
Asset tracking and equipment monitoring to speed up patient treatment.
Continuous development and expansion of solutions in line with the NHS' digital aspirations.
The innovations and collaborations chronicled below are beacons of THIS' work with its host trust. It is important to stress however, that the solutions are just as relevant to other trusts and healthcare sectors.
Rob Birkett, THIS' Managing Director of Digital Health, says: "We are in a unique position in terms of delivering across an array of services. For example, we know as much about GP systems as we do about a radiology department. There are not many other organisations in that position."
Improving and enhancing patient care
Peter Howson, THIS' Commercial Director, defines digital health as a layer of provision that improves and enhances patient care, while enabling clinicians to deliver more efficient care in two ways:
Creating a proactive ability to respond to a patient's needs.
Delivering faster, more efficient, and ultimately safer care.
Peter Howson: "We don't just land digital projects; we build capability that iteratively needs to be improved. As soon as a project is landed, we then start looking at its next cycle, to build on it to continuously improve it with maturity.
"A lot of the work we do comes about through our relationships with suppliers, and through sharing what we do on LinkedIn and Twitter. Sometimes suppliers work with us to land a project, so they have a reference site to show other potential customers."
Pioneering interoperability
THIS collaborated with two major suppliers to create a link between CHFT's drug prescription system, hosted on EMIS software, and its Electronic Patient Record (EPR), hosted by Cerner Millennium. It is a first-of-type NHS solution, which has removed the need for duplicated tasks between two standalone systems.
Peter Howson: "That interoperability has allowed us to speed up the procedural flow in the hospital by being able to prescribe and administer drugs quicker, and to make our discharges more efficient. It frees up pharmacy time too, which is critical for patients waiting to take their medicines home. Another benefit is that it reduces errors, because the information is going straight through to both systems."
The link also supports the Trust's closed loop drug administration policy, whereby drugs and patients are both barcoded and scanned to ensure they match before the medicine is administered, again with the aim of reducing errors. 
Putting your finger on a digital solution
To support the closed loop policy, THIS has helped to deploy biometric medicine cabinets from Omnicell that are accessed using biometric technology, in this case fingerprint recognition.
The location of every drug contained in the cabinet – essentially a large vending machine – is specified and managed by the pharmacy department. When a clinician uses the cabinet, only the drawer or area where the specific drug is stored is unlocked, and its location is highlighted by flashing lights, making it easier for staff to quickly locate the correct medication.
Medication stock management is also improved, as the cabinet is linked to EMIS – the pharmacy software system – enabling online visibility of stock levels and expiry dates, which makes topping up and rotating stock a quicker process for pharmacy technicians.
A cool approach to asset tracking
Another simple yet effective solution facilitated by THIS is real-time asset tracking. Built with integrated Cisco and Stanley Healthcare platforms, it allows staff to track every piece of equipment from doctors' iPads to ventilators. It shows the location, status, and the closest piece of equipment to the patient.
Peter Howson: "With equipment dispersed across a huge hospital, how do you effectively find equipment and get it to where it's needed at the right time and with the right people? Before asset tracking, staff could be searching around 15 wards to find one piece of kit. Now it can be traced with the push of a button."
The asset tracking software is also being used for active temperature monitoring of all the refrigerators and freezers at CHFT's two hospitals – Huddersfield Royal Infirmary and Calderdale Royal Hospital  – ensuring the optimum conditions for the storage of drugs, vaccines, serum, blood, tissues, organs for transplant and many other items.
Peter Howson: "During the height of the pandemic, a trust was criticised for losing 500 Covid-19 vaccines because its refrigerators were too warm, so they had to throw them away. It's a simple example, but it shows the importance of active temperature monitoring.
"It also means we don't have someone walking around the hospitals every couple of hours checking fridge temperatures. It's an administration task so a system can do that and free up a person who can actually look after patients."
More about THIS's ground-breaking work will feature on Health Tech Digital next month, but in the meantime you can discover further information about THIS and its services here.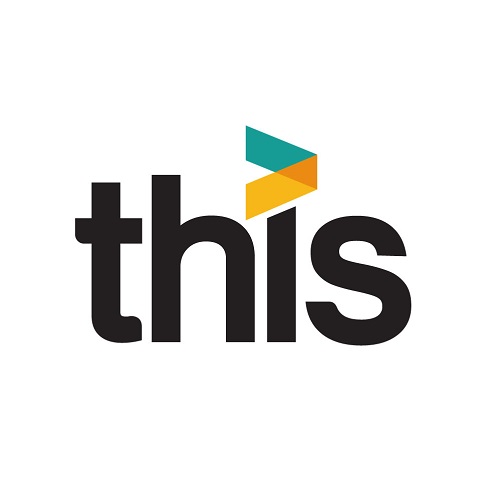 Established in 2006, THIS is an award-winning digital healthcare and IT specialist. It is the only NHS informatics service to hold three ISO standards: ISO9001 (Quality Management), ISO20000 (Service Management) and ISO27001 (Security). It has more than 230 expert staff leading and helping the digital transformation of primary, secondary and third sector care. Its extensive knowledge of NHS systems and values are unrivalled and its digital healthcare services played a key role in Covid-19 pathology testing and vaccine roll-out during the pandemic.