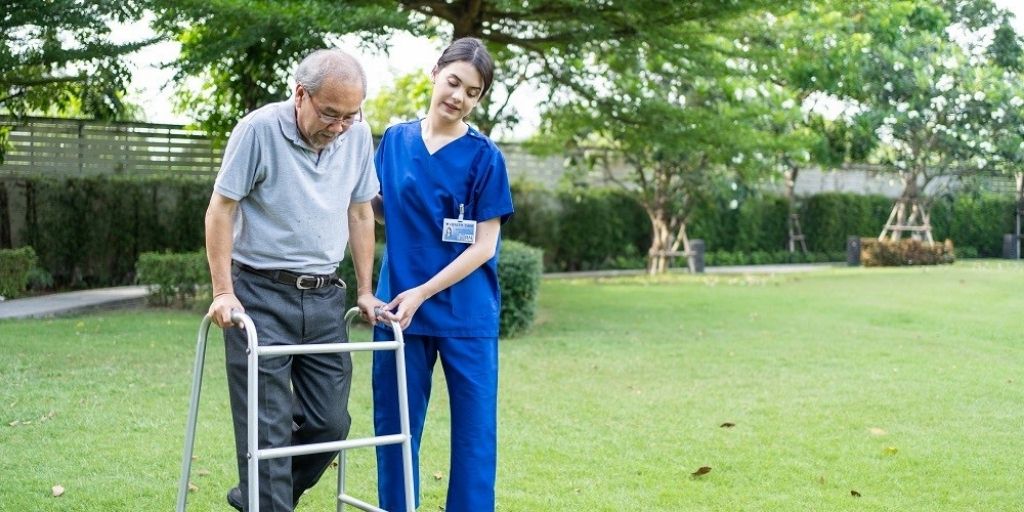 A remote health monitoring system is helping to reduce pressure on our local health system enabling patients in Luton to be monitored and treated at home.
The Doccla Virtual Ward system helps to relieve the pressure on our hospitals and primary care services by reducing A&E attendances, and GP contact time, while ensuring that patients remain under the close care of clinicians.
Cambridgeshire Community Services NHS Foundation Trust (CCS), which is part of the Bedfordshire, Luton and Milton Keynes Health and Care Partnership (BLMK HCP), commissioned the virtual ward system in January 2021 for respiratory patients in Luton to support chronic disease management and long-term oxygen therapy.
They have now extended the service to help patients living with Chronic Obstructive Pulmonary Disease (COPD), heart failure and diabetes to enable them to be safely monitored by clinicians from home using a Doccla kit.
A Doccla kit is tailored according to a patient's condition and which healthcare pathway they are on. A patient receives a pre-configured mobile phone with the Doccla app. A patient's kit is then completed with the necessary medical devices for their pathway such as weighing scales, a blood pressure monitor, pulse oximeter and a thermometer. Patients receive training to use this straight forward equipment for as long as the patient needs it.
The difference Doccla can make
Using Doccla, a 59-year-old man with Chronic Obstructive Pulmonary Disease (COPD) w as able to reduce his hospital admissions completely. Over the previous nine months, he had been admitted 18 times and had six visits to A&E.
By being able to submit his own daily readings as reviewed by the Clinical team the patient had greater peace of mind and confidence in the guided self-management of his condition supported by telephone and face to face contact by the Respiratory team.
Eleanor Lyon, Lead Respiratory Nurse, Cambridgeshire Community Services NHS Foundation Trust (CCS), said:
"The use of Doccla remote monitoring has allowed the team to deliver the Pulmonary Rehabilitation Service during difficult times and stopped the need for visits to drop off and collect equipment. This has saved valuable clinical time.
"We have been able to detect early concerns with patients and we have been able to identify abnormal blood pressure, heart rate and oxygen saturation remotely and act on this promptly. This in return has avoided deterioration in health"