0
17th February 2021 10:00 am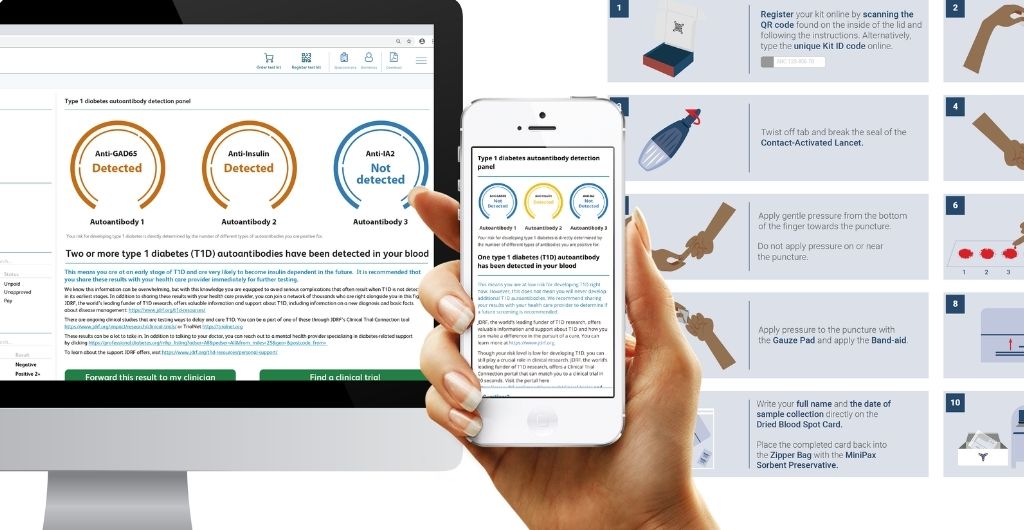 A Dorset healthcare technology business has developed an interactive portal that will help patients and healthcare professionals detect the early signs of Type 1 Diabetes (T1D).
Medi-stats secured a £50,000 funding package through NatWest, as part of the Bounce Back Loan Scheme (BBLS), to redevelop its cardio monitoring portal to accommodate the T1D autoantibodies test.
The real-time health portal, which was initially developed in 2019 to help patients manage their cardiovascular health, has now been chosen by the global diabetes charity JDRF to help identify and monitor autoantibodies in patients. Autoantibodies provide crucial information about the likelihood of a patient, as early as six months of age, developing T1D later in life.
Using the Medi-stats portal, people can register for a home blood sample kit. Once the sample has been taken, the kit is sent back to the laboratories for testing and the results are updated on the portal's dashboard with the patient automatically notified.
This landmark project is the first time autoantibodies are being tested for T1D. Early detection of diabetes through autoantibodies could, in some cases with medication, slow down the effects T1D has on the pancreas by up to three years. The process also allows families to be educated and prepare for when T1D is diagnosed.
The Medi-stats portal was built to reduce pressure on GPs and enable pharmacies to play a greater role in healthcare monitoring. With the addition of the T1D autoantibodies testing, Medi-stats will play a central role in mobilising the testing process in the UK by making the tests available through pharmacies.
Norman de Villiers, CEO of Medi-stats, said: "This is a major milestone in our battle against Type 1 Diabetes as early detection can have a huge impact on how the condition affects patients. For instance, conditions such as diabetic ketoacidosis, which can be fatal in around 15% of cases, could be prevented if T1D is identified early on.
"Being able to play such a substantial role in the mobilisation of this testing is a huge achievement for us. Our team worked incredibly hard redeveloping the portal and the funding we secured from NatWest was instrumental in allowing us to make the required changes. Our aim is to make it easy for patients to access the tests while also providing advice and further support on T1D."
Rebecca Gleeson, Senior Relationship Manager at NatWest, said: "Medi-stats has always been a forward-thinking business that is constantly looking at how it can adapt and enhance its monitoring portal to improve patient health. This is another huge achievement for Norman and his team, and it's great that we've been able to support the portal redevelopment."