Public Health England launches new e-learning in a bid to boost the skills of healthcare professionals.
As a way to improve preventative care, Public Health England has launched a series of e-learning tools for healthcare professionals. The courses aim to enhance the knowledge and skills that are some of the biggest issues in public health, particularly in regard to preventative healthcare, protecting health and promoting wellbeing.
The interactive tools offer learning in bite-sized chunks as a way to encourage the ongoing development of health and care professionals. Some of the e-learning modules include cardiovascular disease preventions and antimicrobial resistance. Others include support for those experiencing homelessness, social prescribing and physical activity.
Not only does the e-learning explain why these issues as a priority for public health, but they also provide practical advice, skills and techniques on how to address the issues through practice in work. The e-learning can give guidance on how to have conversations with patients as well as how to embed the knowledge into everyday life.
At the end of each e-learning, there is a short knowledge test to check the user's learning and understanding. Throughout 2019, a further 15 e-learning tools will be released which will cover topics such as health at work and giving up smoking. These tools are not designed to provide the foundations of knowledge but to build upon the professional's existing knowledge.
The Deputy Chief Nurse at Public Health England, Professor Jamie Waterall explains; "We know that health and care professionals are often time poor, which is why these tools are designed to be used flexibly, helping people enhance learning alongside their day-to-day roles."
The National Programme Manager for Health Education England adds; "Sharing our expertise on the development and design of e-learning content on the topic of prevention, a high-profile priority for the NHS, demonstrates the impact our programmes can have on patient outcomes."
The e-learning tools can be accessed here.
Article source: https://www.gov.uk/government/news/new-tools-to-help-health-professionals-boost-prevention-impact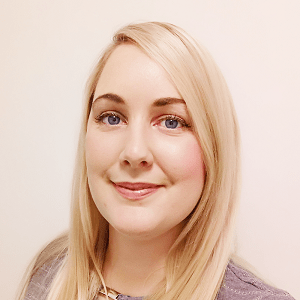 Tracy is an Editor and Marketing Director who helps healthcare professionals and technology companies work together to digitise the UK healthcare system. After many years of helping award winning technology companies bring their innovations to the UK market she launched the Health Tech Digital resource platform which keeps healthcare professionals up to date with industry news and technology solutions for their establishments. Tracy is also the Marketing Director of Reborn Marketing Ltd and has worked with both private and public sectors focusing on technology in the UK for the past 7 years. If you have news you would like to share or would like to get in touch regarding your healthcare technology solution you can reach Tracy at tracy.williams@healthtechdigital.com.