0
19th October 2023 11:00 am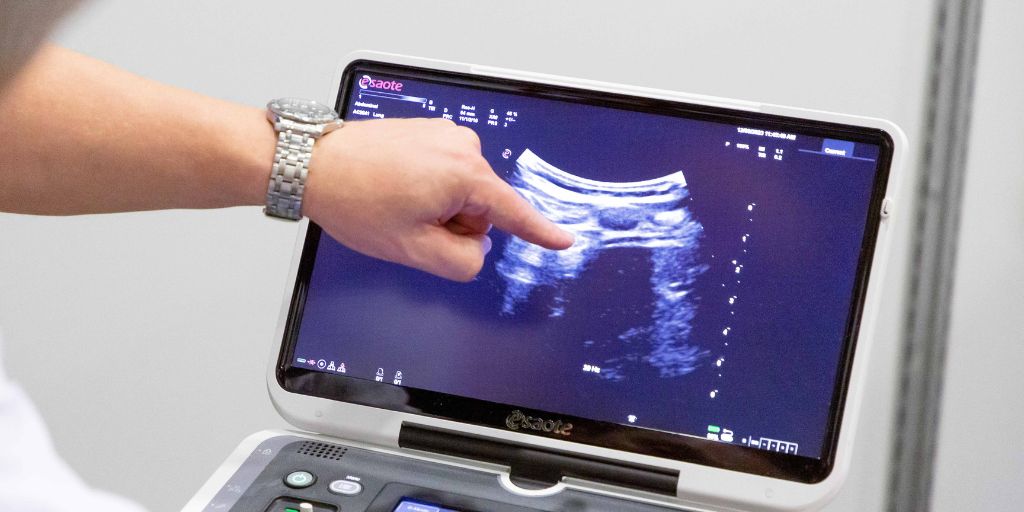 Participants in several educational courses and workshops run by the European Respiratory Society (ERS) will have access to the latest advances in thoracic and pulmonary imaging technology thanks to the Society's partnership with leading global biomedical equipment provider, Esaote.
The three-year partnership sees Esaote supply its state-of-the-art thoracic ultrasound devices for the ERS Thoracic Ultrasound (TUS) training programme, including regional courses due to take place in Denmark, the Netherlands and the UK.
Esaote devices will also be used as part of TUS activities at the ERS International Congress. During the recent ERS Congress in Milan, these activities included the TUS training programme OSCE examination and usage in educational skills workshop. This will continue at the ERS Congress 2024 in Vienna.
Esaote offers a wide proposal of transducers and automatic tools that help accelerate the early detection and treatment of respiratory complications such as mechanical ventilation (i.e. pneumothorax, ventilator-associated pneumonia, atelectasis and pleural effusions). Advanced features may support the characterisation of some lesions, such as CnTI Clear which enables the use of contrast agents.
Martina Cereseto, Global Product Manager at Esaote, said: "The new generation of XCrystal transducers allows the acquisition of detailed images with high temporal and spatial resolution without any compromise in the deep areas, which is crucial in the lung ultrasound examinations, thus enhancing diagnostic confidence in any clinical setting.
"Associated to dedicated presets optimised for lungs exploration, probes are a key element in respiratory ultrasound; low-frequency is used to scan lung parenchyma, with high-frequency used for pleural area and superficial structures. Professionals appreciate the latest XCrystal proprietary technology proving superior to conventional probes for both sensitivity and penetration.
"Low-frequency phased-array probes are ideal for lung scanning and heart functionality monitoring. Thanks to its design and manufacturing capabilities, Esaote represents a benchmark in high-performing transducers."
Prof. Hilary Pinnock, ERS Education Council Chair said: "We're delighted with this new partnership with Esaote, which will support delivery of high-quality training to participants in a number of our educational courses.
"Access to the latest technology as part of education is crucial, particularly for early career respiratory medical professionals. We're already seeing direct benefits of this partnership in the success of our TUS training programme, among other courses, and look forward to seeing this partnership develop in the coming years."