0
27th October 2021 10:00 am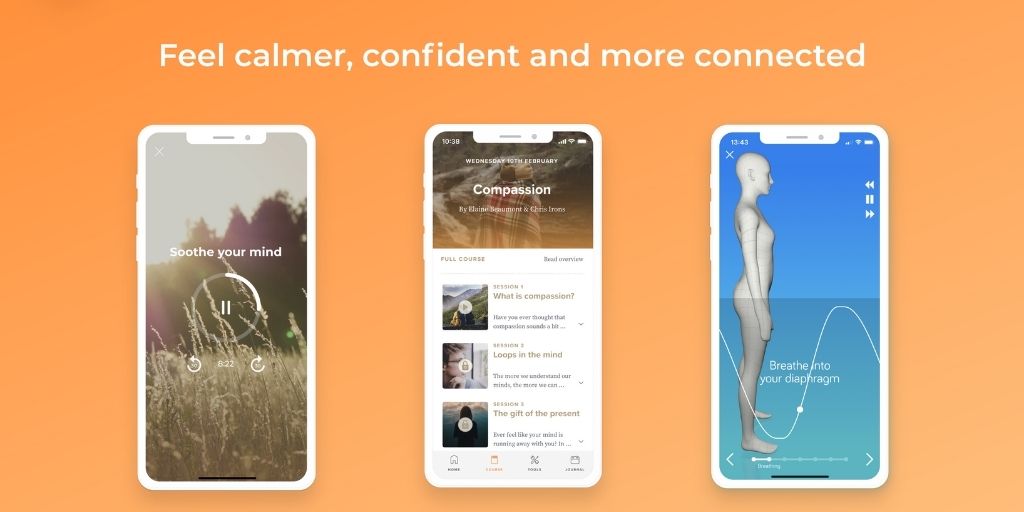 Based off research, this brand-new app uses the exciting field of Compassion Focused Therapy to empower users to take a kinder stance towards themselves. With more than 50 interactive practices and daily tools, this app has been scientifically proven to help users increase self-compassion and well-being, while reducing anxiety and self-criticism.
With over 28 sessions, this Digital App course guides you through the principles of Compassion Focused Therapy (CFT) and Compassionate Mind Training (CMT), an evidence based psychological approach, which has been found to:
Reduce levels of shame, rumination and self-criticism
Help people manage difficult emotions
Improve mental health and wellbeing
Increase levels of compassion for self and others
Help improve mood and self-esteem
Reduce the negative symptoms associated with depression and anxiety   ​​​
With increasing evidence that cultivating compassion for ourselves and others can have a profound impact on our bodies, psychological and social processes; colleagues in the School of Health and Society conducted a research project looking at the impact the app has on wellbeing, compassion levels and self-critical judgement.
Findings suggested that The Self-Compassion App boosted well-being, increased levels of self-compassion and reduced self-criticism.
One participant commented: "Using the app showed me that it's important to take time to properly care for yourself, like I care for my friends or my family. That is something that I must make time for, because it massively improves my mental health."
On the success of the app Dr Beaumont and Dr Irons said:
"We jumped at the chance to help people put Compassion Focused Therapy into action. This is a more visual and interactive version of our workbook which really brings it to life. We think it's going to make a real difference and help a lot of people to feel better.
"It's fantastic that people can access our tools and meditations whenever and wherever they need them."