0
28th June 2022 12:01 pm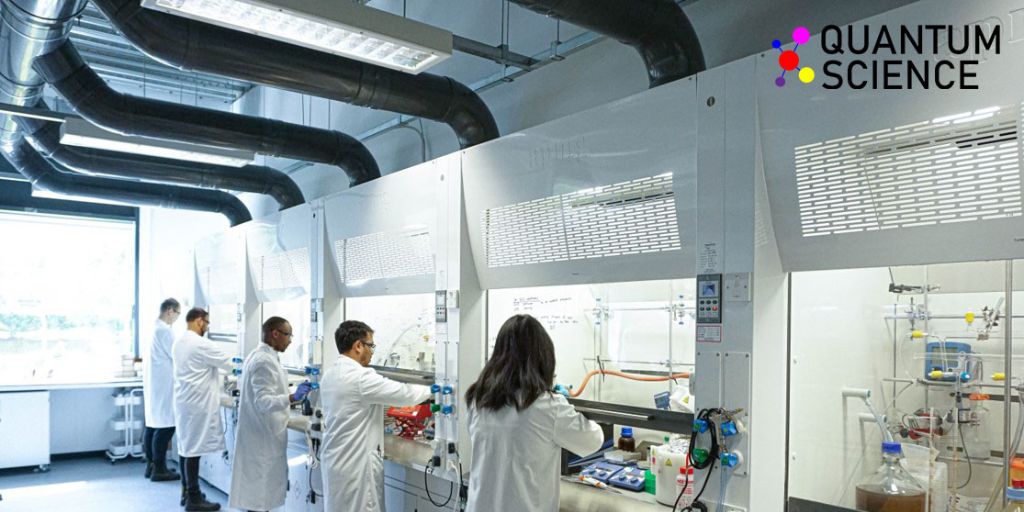 UK-headquartered global nanomaterials developer Quantum Science Ltd is experiencing rapid growth following its move to a state-of-the-art new laboratory and offices in 2021.
The quantum dot specialist, manufacturer of the market leading INFIQ® infrared quantum dot (QD), has expanded its staff with a raft of new appointments as it catches up with sharply rising demand for its INFIQ® QD products.
INFIQ® QD technology promises to be an exciting breakthrough in the fields of machine sensing and imaging. The nanomaterials, which absorb short-wave infrared (SWIR) light, are suitable for use in a broad range of applications, from hyperspectral imaging to improved machine vision for use in AI and automation. Quantum Science has been the subject of intense interest from a diverse range of industries as INFIQ® QD technology gets closer to mass market readiness and adoption.
Welcoming the success of the company, Dr Hao Pang, the founder and CEO of Quantum Science, said, "These are exciting times for all of us at QS. The business has grown rapidly as we refine our product ready for the market. The success we are finding now reflects the huge appetite for INFIQ® QDs that is out there across a range of industries, but it is only the beginning for us. We have a best-in-class technology that can outperform incumbent solutions.
"The limitations of silicon and the extreme cost of alternatives, like InGaAs sensors, have left significant gaps in the sensing and imaging markets, and filling those gaps has massive implications for the future of science, technology, and medicine. Our INFIQ® QDs have near-limitless potential for applications like IoT devices, mass-market consumer electronics, medical imaging, LiDAR, and more.
"We have a number of whitepapers being released this year outlining the potential of the technology and of course, we are delighted to see our team grow as we work towards this exciting future together."
To learn more about Quantum Science Ltd, please visit www.quantumscis.com.