0
6th September 2023 2:00 pm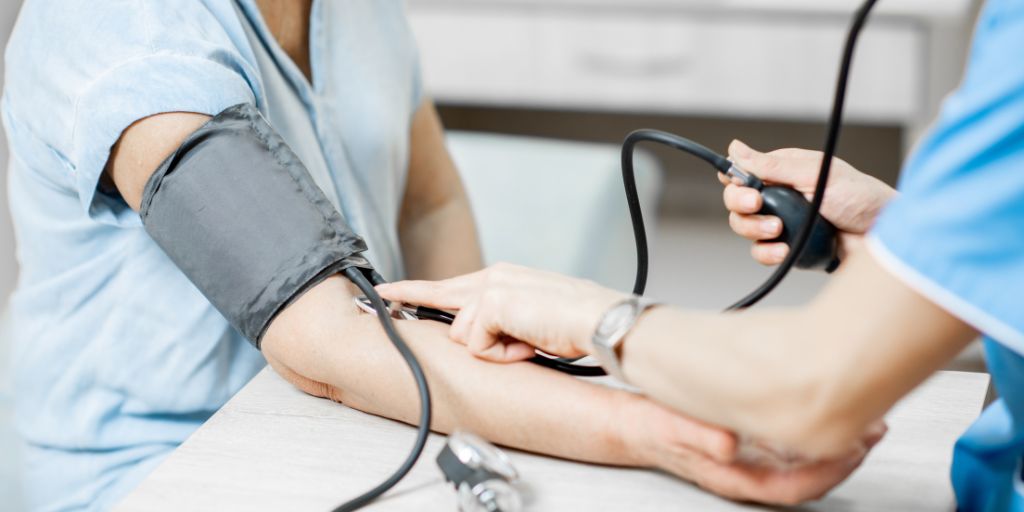 This week 4-10 September is know your numbers week, which is an annual awareness initiative by Blood Pressure UK.  It stresses the importance of checking your blood pressure, especially for those who are over the age of 40.
Dr Louise Buchanan, Consultant Cardiologist and Medical Director is taking the opportunity to highlight the importance of blood pressure checks. She will be taking blood pressure readings in the atrium at the Cumberland Infirmary on Wednesday between 12 noon and 4pm.  She will also be promoting how you can also get your blood pressure checked at several places, including many pharmacies, at an NHS Health Check appointment offered to adults in England aged 40-74; or at your local GP surgery.  Over 4 million people are estimated to be living with undetected or untreated hypertension. The only way to find out if your blood pressure is high is to have your blood pressure tested. It's recommended that all adults over 40 years of age have their blood pressure tested at least every five years. Checking your blood pressure is quick, simple and painless.
Dr Buchanan says, "Cardiovascular disease is the single biggest area where the NHS can save lives as it is largely preventable. High blood pressure, or hypertension, is the most common modifiable risk factor for cardiovascular disease and is underdiagnosed.  If it is identified early then appropriate treatments can be put in place which do make a difference. That's why it is so important that everyone knows their own blood pressure numbers – if you haven't had your blood pressure taken recently make it a priority to go to one of the pharmacies or drop in events – it could save your life!"
Around one third of adults in the UK have high blood pressure which rarely has noticeable symptoms but if untreated, it increases your risk of heart attack and stroke.
Marti Irving, Communications Manager has shared her personal experience of discovering she had high blood pressure and said  "Last November I went to the GP with symptoms that I thought might be perimenopause, I had anxiety, brain fog, trouble sleeping, tired all the time, things like that. The nurse explained that she needed to take my blood pressure and said it was really high and that I needed to measure it myself for a week and come back with the results.  Every single day it was exceptionally high. The highest reading was 176 /113 mmHg, the lowest was around 160 / 102 mmHg. I was convinced I was going to have a stroke and die before Christmas, I was incredibly worried – which wasn't helping the situation at all. I did as much Christmas shopping as possible and wrapped and labelled it just in case.
"I went back to my doctor with my readings and he said that I needed to start medication immediately. The doctor said to me 'we have to do this now otherwise we are waiting for you to have a stroke'. When a doctor says that to you it's extremely sobering. There was no other option for me, I wasn't overweight, I exercised regularly, I ate well, I didn't smoke. I had no idea at all that my blood pressure was high and no reason to think that it might be. I started the medication and all the symptoms disappeared. I'll be on the medication now for the rest of my life."
If you have a recent blood pressure reading, you can use the NHS Check your blood pressure tool to understand what your reading means. You'll also get information about what to do next.
Find out more: https://www.nhs.uk/conditions/blood-pressure-test/ or visit NHS UK and British Heart Foundation.
Visit our website to find your local pharmacy doing blood pressure checks www.ncic.nhs.uk/news