The government is backing plans of a £37 million investment from the Industrial Strategy in a bid to transform the way innovators and researchers can access NHS data. The new digital innovation hubs hope to give scientists a way to access health data so that they can pioneer new, faster and effective treatments for patients.
With the digital innovation hubs, it is hoped that the data can help to speed up drug development, find cures and treatment for cancer, diabetes and other diseases and improve the time to diagnosis. These hubs will be set up across the UK so that innovators can access data from the NHS, social care network and universities.
The primary benefit of these centres is that all of the data will be in one place. This means that researchers will be able to spot and understand data trends which could be crucial for finding cures. To help protect confidentiality, the data will run through both an encryption process and a de-identification process.
The new centres will be chosen through a competition scheme, and there are plans to establish these digital innovation hubs by the end of the year.  The £37 million investment comes from a broader government £210 million investment from the Industrial Strategy. The funding will come from the project, Data to Early Diagnosis and Precision Medicine Challenge.
Greg Clark, the Business Secretary, says: "The Digital Innovation Hubs, backed by over £37 million of Industrial Strategy investment, will ensure researchers, innovators and clinicians can access a large quantity of anonymised data responsibly and ethically – allowing them to pioneer new medicines and treatments."
The Health Minister, Nicola Blackwood adds; "It is absolutely crucial that researchers are able to access the NHS's world-leading anonymised data so they can develop cutting-edge treatments and solutions to some of healthcare's biggest challenges."
Professor Andrew Morris who is the Director of Health Data Research UK says; "Working closely with UK Research and Innovation, our focus in delivering these new centres of excellence is first and foremost on ensuring that patients reap the rewards and are reassured that all data are used ethically and responsibly."
Article source: https://www.gov.uk/government/news/investment-to-transform-access-to-data-to-help-pioneer-new-patient-treatments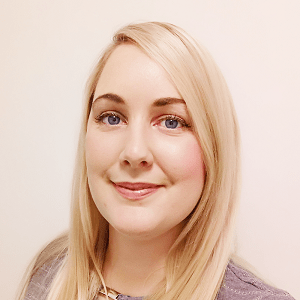 Tracy is an Editor and Marketing Director who helps healthcare professionals and technology companies work together to digitise the UK healthcare system. After many years of helping award winning technology companies bring their innovations to the UK market she launched the Health Tech Digital resource platform which keeps healthcare professionals up to date with industry news and technology solutions for their establishments. Tracy is also the Marketing Director of Reborn Marketing Ltd and has worked with both private and public sectors focusing on technology in the UK for the past 7 years. If you have news you would like to share or would like to get in touch regarding your healthcare technology solution you can reach Tracy at tracy.williams@healthtechdigital.com.