0
6th April 2021 10:00 am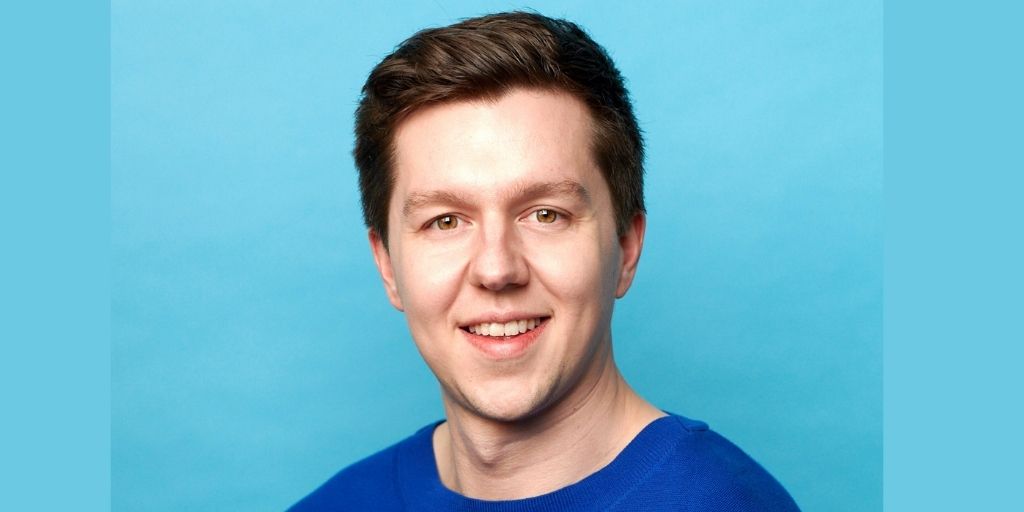 GripAble, a London based start-up digitising upper limb rehabilitation from hospital to home, today announced the successful close of a £1.6m pre-series A funding round.
The new funding officially kicks off the company's Series A fundraise which will close in Q3 2021. GripAble will use these initial funds to further scale its industry leading assessment and training platform throughout the UK and Europe, preparing for its upcoming US market launch.
The funding will also facilitate the delivery of its digitally led, remote patient engagement platform which collects empirical data on adherence and persistence, as well as objective data on rehabilitation outcomes to support therapists and users.
The funding round was led by the Triple Point Venture Fund, with additional funding from the Oxford Technology Fund and Imperial College Innovation Fund and brings the company's total funding to date to nearly £4m. Launched last year, the Imperial College Innovation Fund invests in businesses with strong links to the university. GripAble is the first company based on intellectual property developed at Imperial to receive investment from the new fund.
Through its digital platform, including bespoke hand-held sensors, software and data services, GripAble is allowing more patients to access gold standard care from professional therapists for longer periods, driving improved outcomes while decreasing the burden on healthcare systems.
With close to 1,000 GripAble units deployed over the last 6 months, GripAble has established itself as the leading technology in the upper limb remote-rehab space in the UK.
In excess of 35,000 activity sessions have been completed on the platform, registering over 7.5 million movement repetitions and counting, highlighting a richness of data through which GripAble can provide insight into patient engagement with therapy programmes and increased adherence to prescribed care.
Dr Paul Rinne, CEO and co-founder of GripAble says: "At GripAble, we know this market better than anyone and understand that any solution must be therapist driven and must allow them to engage and empower their patients to self-manage beyond standard therapy hours. This need for remote therapy has been greatly accelerated by COVID-19.
"We have already achieved considerable provider adoption across both NHS and private healthcare, with neurological, musculoskeletal and paediatric care providers showing they are truly ready to adopt our digital solution. Our goal is to build on these foundations, creating an end-to-end technology led platform to enable every therapist to deliver further gold standard, evidence based, care remotely, and for us to then drive and support patient self-management. GripAble's 24-hour delivery, rapid set-up and ongoing virtual support are also key drivers for adoption."
Brijesh Roy, Seed Investment Manager at Imperial, said: "GripAble's progress to date demonstrates the considerable patient benefits achievable through academic entrepreneurship. GripAble's driven leadership team have developed great technology and worked closely with healthcare providers and patients to bring to market an innovative solution for an acute unmet need. We are excited to support the company through scale-up and their forthcoming US launch."
Julian Pickstone, Head of Impact Investment at Triple Point Venture Fund says: "Triple Point Venture is excited to have made a further investment in GripAble, following on from our original funding in 2019. We are confident that GripAble have the product and determination to revolutionise delivery of rehab into the growing home healthcare environment, and look forward to working with them as they change rehab for the best."
The rapid provider adoption and data driven approach of GripAble in the UK has attracted partnership discussions with big pharma companies and international distributors, as well as health insurance firms seeking to improve outcomes at a more cost-effective rate. The company has also partnered with a number of organisations including the Association of Chartered Physiotherapists in Neurology UK (ACPIN) which is the first tech partnership of its kind for ACPIN, who have recognised the value in the accessibility of GripAble for all its members.
Upcoming Series A funding in late summer will help GripAble to become the gold standard upper limb technology provider in the UK and Europe, and to establish a significant foothold in the US, where GripAble is already deployed across several pilot sites. The GripAble platform provides the opportunity for further home-based technological advances with current development work seeking to tackle finger dexterity through to elbow and whole arm training, with the aim of looking beyond the horizons of upper limb therapy in the future.
Dr Rinne added: "It is a challenging task to build a product for both neurological and musculoskeletal disorders, for individuals of all ages and with all ranges of cognitive abilities, but we have succeeded in delivering to market a product with incredibly broad applicability by putting the users – therapists and patients – front and centre of everything we do."