0
22nd June 2020 10:00 am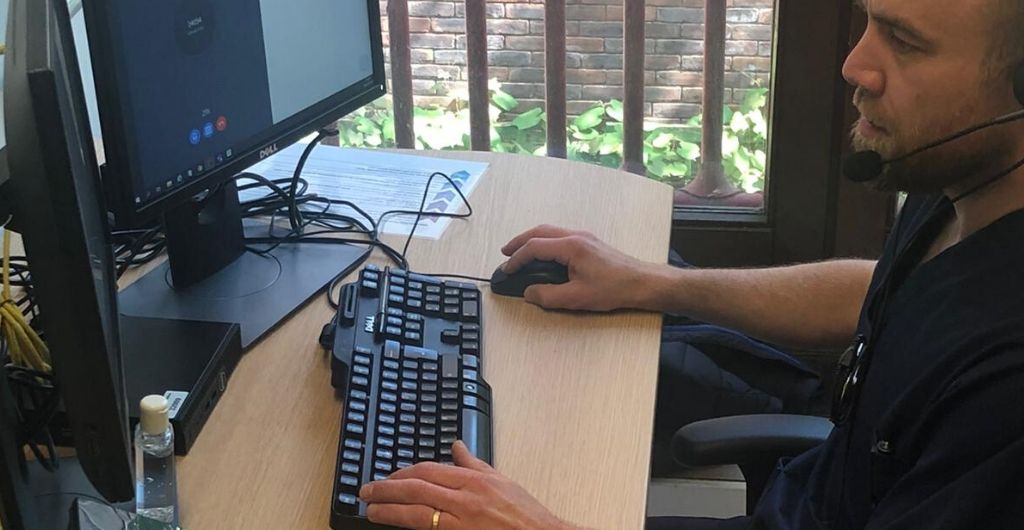 A new telemedicine service that provides instant advice for care home residents who may experience sudden and unexpected health needs has been launched by Hampshire Hospitals NHS Foundation Trust (HHFT).
Launched in partnership with other local organisations, including the North and West Hampshire CCGs, the service provides instant advice to care homes between 8am-8pm seven days a week, enabling residents to receive faster care in the comfort of their own home and avoid potentially unnecessary admissions into hospital.
The telemedicine service was initially due to launch later this year, but as the challenges of COVID-19 arose, the project was accelerated to help provide the best care for some of the most vulnerable people in the community.
A phased approach has seen the service initially launch in North and Mid Hampshire, covering over 80 care homes in the area. As the service grows, it will be accessible to care homes 24/7, across all of Hampshire and the Isle of Wight.
Care homes can contact the service virtually to talk to a specialist clinical team based at the Royal Hampshire County Hospital in Winchester, in the event of sudden and unexpected deterioration or health events including falls/trauma, new confusion, pain management, breathlessness and suspected infections.
Dr John Duffy, associate medical director for transformation at Hampshire Hospitals, and the medical consultant leading the project, said: "This is all about working together to do what is best for our community by working specifically with care homes who are concerned about residents who display sudden signs of deterioration.
"In some cases, coming into hospital may still be the best option for them, but for others we can avoid admissions to hospital by working with the care homes virtually. This is one of the ways we are thinking outside of the box to do what is best for our patients."
Dr Lara Alloway, chief medical officer for Hampshire Hospitals, who runs the hospital in Winchester as well as Andover War Memorial Hospital and Basingstoke and North Hampshire Hospital, added: "It has been fantastic to see partners across the system work together to bring this project forward as we continue to respond to COVID-19, and I want to thank everyone who has worked so hard to make this happen.
"We are already starting to see the positive impact of this service in supporting members of our community, as our expert staff are able to provide quick, personalised care virtually, and are looking forward to seeing this grow from strength to strength as it expands across Hampshire and the Isle of Wight."