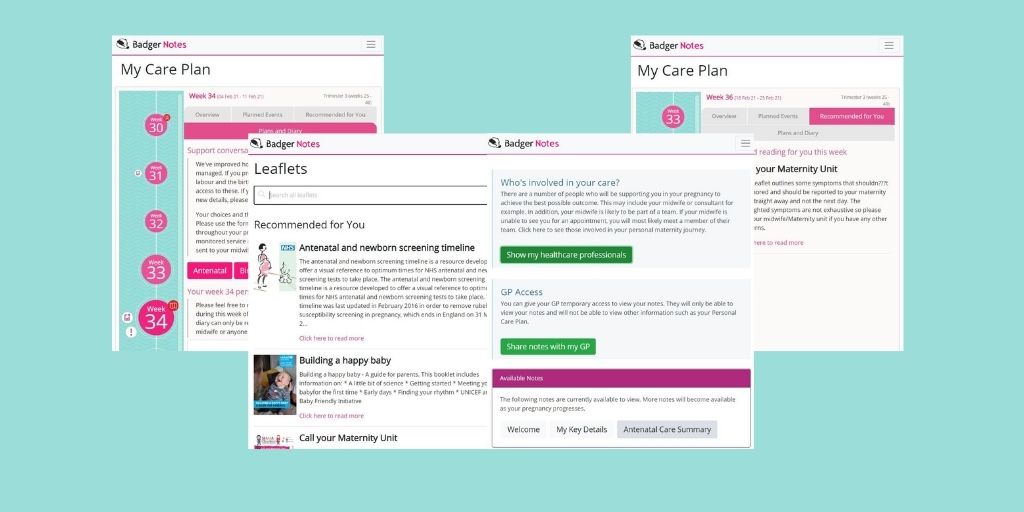 Hampshire Hospitals NHS Foundation Trust has launched a new digital maternity service, allowing pregnant women to access personalised care plans online and via an app, as the trust continues to digitalise services to improve patient care.
The new service not only removes the need for newly pregnant women in the region to go through their GP enabling them to self-refer online, it also allows them to access care plans, information leaflets, set up appointment reminders and send questions to their midwife for non-urgent support.
Fay Corder, associate director of midwifery at Hampshire Hospitals NHS Foundation Trust said: "The move is truly landmark and we're really excited about what a difference this will make to the experience women in our care will have throughout their pregnancy journey and beyond.
"Traditionally, pregnant women were provided with handheld pregnancy notes and a folder which they took to each appointment and handed back at the end of the pregnancy, but they will now use the Badger Notes maternity app which allows women to keep their notes and also add photos throughout their pregnancy and their child's early years to their records.
"It will enable each of the healthcare workers who play a part in a pregnant woman's journey to spend more time focusing on their care."
The ongoing project with local maternity services spans Hampshire and the Isle of Wight in an aim to deliver better care for women and their families. The service is intended to be implemented across all local sites enabling maternity teams to transfer care between sites where necessary. This could include an emergency or elective transfer, or for women receiving care across two trusts.
Women are invited to download the Badger Notes app from their App Store to get started.