0
28th February 2023 11:00 am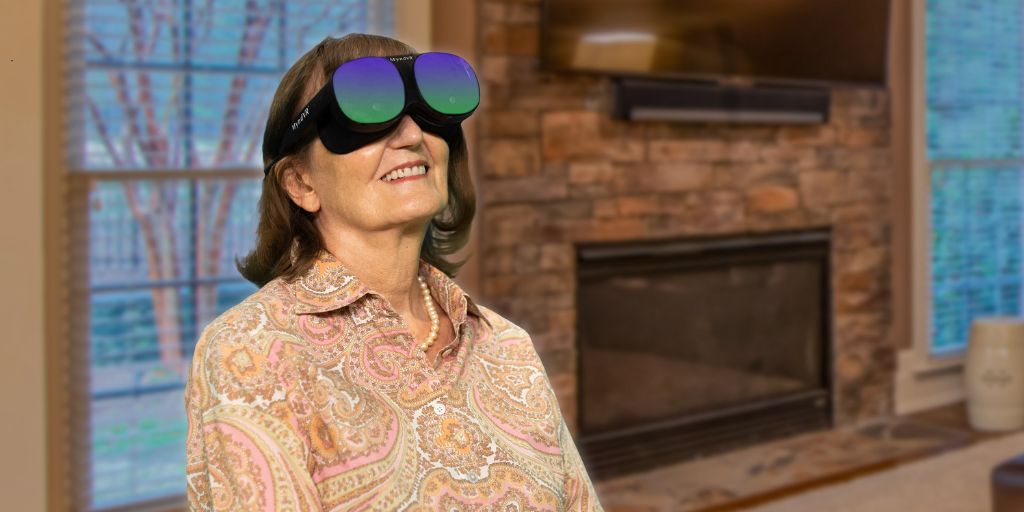 Pioneering care provider, Hartford Care, has partnered with US-based technology company MyndVR, the award-winning provider of VR-based, digital therapeutic experiences designed for the aging population, to deliver virtual reality therapies in its care homes across the South of England – the first launch of its kind in Europe.
Studies have shown that VR-Based Digital Therapeutics technology provides a broad range of benefits, from improving mood and engagement to reducing anxiety and pain, and providing better rehabilitative care by improving physical and occupational therapy outcomes. A 2021 study conducted in the United States found that 92% of senior users experienced significant mood improvements, and 66% experienced a reduction in pain intensity. Through a combination of advanced software and hardware, MyndVR's platform delivers a vast library of immersive content, which will empower Hartford Care's residents to travel the world, visit a street they previously lived on, relive old memories and continue to engage, learn and explore from the comfort of their homes.
MyndVR operates using the latest lightweight immersive glasses from HTC Vive, which are known for their industry-leading form factor and ease of use. In the past, more cumbersome hardware has made the adoption of VR difficult for seniors, but the smaller size and lower weight of HTC's VR glasses has made it possible to deliver easy-to-use technology that improves the lives of seniors. Over the past five years, MyndVR has developed the largest library of content designed specifically for seniors, helping them to live healthier, happier lives, addressing isolation and depression, and offering engaging cognitive games that are designed to help users improve and maintain their executive function as they age.  Other activities, such as using a net to catch butterflies, are designed as post-acute rehabilitative therapies.
Kevin Shaw, Chief Executive at Hartford Care, comments, "We want to be at the forefront of innovation in our industry and the use of virtual reality headsets in our homes is another ground-breaking initiative we're extremely proud to establish. I'm looking forward to seeing the benefits this technology has for the residents in our homes, especially those living with dementia whereby research shows it can fight loneliness and alleviate anxiety."
Chris Brickler, CEO at MyndVR, says: "Partnering with Hartford Care is an exciting step as we continue to spread the benefits of MyndVR to our aging population around the globe. By 2030, 1 in 6 – or 1.4 billion – people in the world will be aged 60 years or over. The value and impact of virtual reality for the aging mind cannot be overstated. We look forward to continuing to deliver meaningful experiences to our aging population."
Hartford Care will launch the headsets across ten of its care homes initially; Boulters Lock in Maidenhead, Berkshire, Malden House in East Devon West Cliff Hall in Hythe and Woodlands House in Woodlands, both near Southampton, Springfield Nursing Home in Shanklin and The Elms in Bembridge, both on the Isle of Wight, Tegfield House in Winchester, Stokeleigh in Stoke Bishop, Bristol, Bethel House in Barton on Sea and Hartford Court in Portsmouth.
Hartford Care is governed by three core principals – care, comfort and companionship; and its philosophy of care is completely focussed on providing a safe and comfortable lifestyle for its residents and carers in a quality home setting. By implementing MyndVR in their facilities, Hartford Care embraces cutting edge therapeutic technology to provide the highest quality of care.