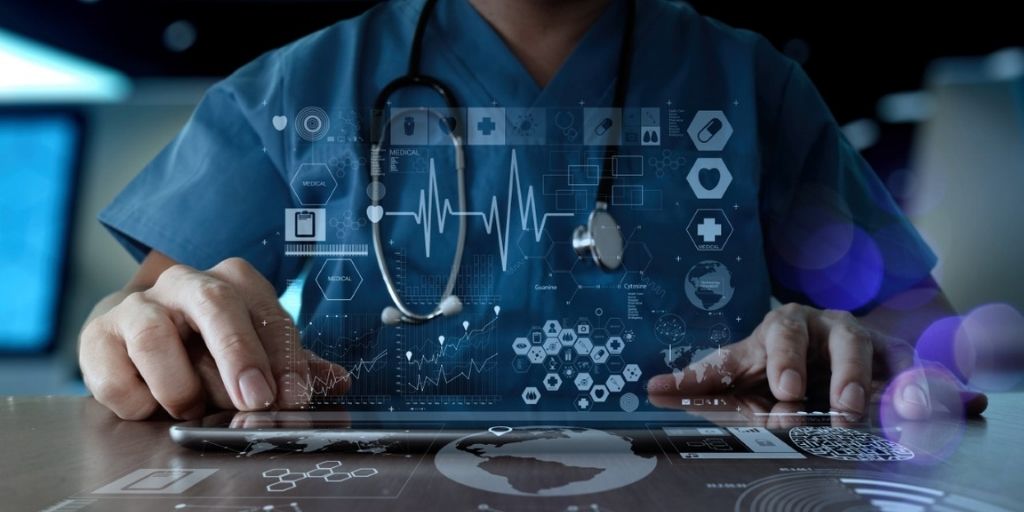 Technology is no doubt shaping the future of healthcare before our very eyes. In recent years, cutting edge tech has been at the forefront of the healthcare sector, with Internet of Things (IoT) and digital databases representing just the tip of the iceberg of the products and services transforming health and social care in the UK.
Here we take a closer look at how tech has become integral to healthcare as well as reveal the escalating cybersecurity threats that could halt this progress in its tracks.
The future of healthcare has already begun
The latest technology is going above and beyond the use of online services, basic IT and clinical tools. It's delivering sophisticated systems that have the capacity to provide preventative, predictive and personalised care on the front line. Data-driven technologies powered by artificial intelligence (AI) are even being used to detect diseases at the earliest stages providing powerful insights that allow for better care and timely intervention.
Across hospitals, GP surgeries, care homes, pharmacies and community care facilities, health tech is already making a big difference in a variety of ways. But with great success comes a huge headache, especially when considering cybersecurity.
The cybersecurity concerns at the centre of it all
Although the benefits of new technological innovations can be huge, it is true to say that cybersecurity issues are increasing in tandem, suggesting that the sector needs to invest substantially in modern cybersecurity and information security practices or risk yet more system failures.
There's a sense of urgency here too as recent research found that the amount of reported vulnerabilities and exposures has increased year-on-year. The latest rise of 6% from 2019 to 2020 being particularly troubling. Overall, the healthcare industry had the largest number of breaches last year compared with any other sector. It also has the most to lose.
Of the 700 breaches analysed from the first quarter to the third quarter of 2020, some 22 billion records were compromised.
The same study found that ransomware was a particularly prevalent threat, with the Covid-19 pandemic and the subsequent shift to remote working providing a 'gap in the market' for cybercriminals. More than 46% of breaches within the healthcare sector were identified as ransomware attacks.
Medical suppliers are also regularly targeted as part of the cyber assault on the healthcare industry. Their connection to larger sector networks provides access to data that has a high market value for hackers and fraudsters.
Working towards an effective cybersecurity defence
As many employees continue to work from home and the healthcare sector expands its use of technology across its entire operations, the need to optimise defences and safeguard against cybersecurity attacks and threats is obvious.
By safeguarding the data used within a healthcare organisation, you're protecting patients and the supply chain that's so integral to the infrastructure. And it's simpler than you think to achieve just that.
Lancaster University found that 98.5% of healthcare cyber-attacks and breaches could have been prevented using the most basic cybersecurity practices. The government-backed Cyber Essentials Scheme delivers much of the guidance healthcare organisations need to improve safety in the face of the latest threats.
It's not just software and systems that need to be prepared and ready to respond should the worst happen. IT teams managing and maintaining health tech need to prepare appropriately. Cybersecurity threats must be examined and protocols developed to ensure an appropriate response and robust defence.
Remember your cybersecurity offering shouldn't be set in stone. Regular reviews have to be conducted as technology and vulnerabilities evolve to ensure your healthcare organisation's defence is up to scratch.
The cybersecurity and information security specialists at Security Risk Management are experienced working with clients across a range of industries and sectors, helping businesses to improve risk posture and enhance their resilience. Visit www.srm-solutions.com for more information.