0
10th November 2021 10:00 am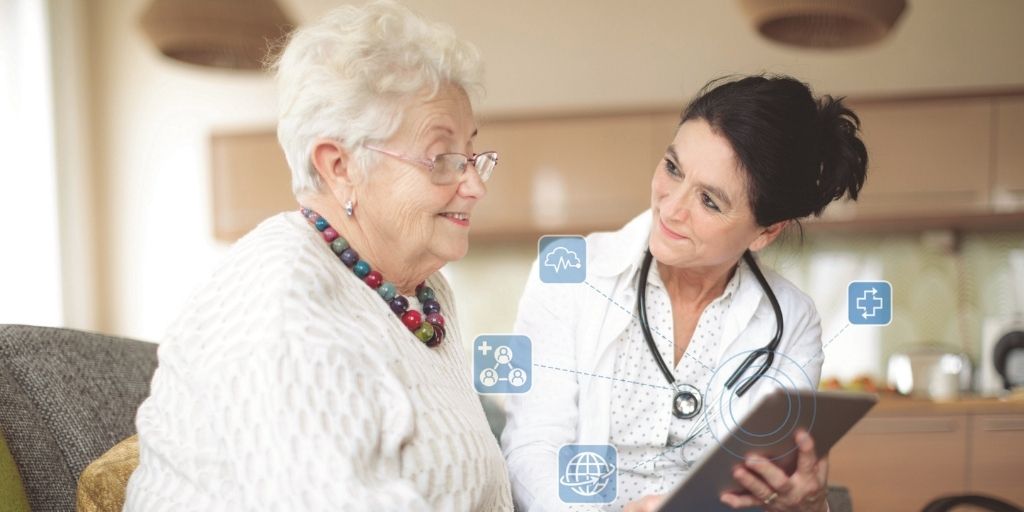 According to the Royal College of Physicians, around one third of doctors don't believe the NHS is ready for the challenges that this winter will bring. With people who catch both Covid and flu at the same time twice as likely to die as those contracting Covid alone, the NHS is bracing itself for what could be the most difficult winter in living memory.
Gavin Bashar, UK MD at Tunstall Healthcare, is calling on healthcare professionals to consider investing in technology ahead of the winter season to help reduce the expected pressures on the NHS and other providers.
Remote Patient Monitoring (RPM)
With forecasts of unprecedented pressure on the NHS this winter and significant lessons learned during the pandemic about the benefits technology can offer, the role of robust telehealth solutions has never been better recognised, nor the need for them more acute.
Telehealth programmes that enable RPM not only protect the wellbeing of vulnerable patients, but also primary and secondary care teams, as the need for face-to-face contact and the risk of cross-infection is reduced. It can also help to free up hospital beds for Covid-19 patients in need of emergency attention.
Patients and their carers have the reassurance of ongoing monitoring, and any deterioration can be identified and addressed at an early stage, reducing the need for more complex intervention such as hospitalisation or emergency care. RPM can also help to  empower patients with long term conditions to become more involved in managing their own care.
RPM can also enable the faster discharge of patients from hospital and reduce the risk of readmission by providing continued monitoring and management in the community, therefore reducing pressures on our health service. In the longer term, as the NHS looks to deliver more community-based care, RPM can enable services to be built around patients' needs, rather than service locations.
Keeping connected
With the Government considering implementing shielding during winter to protect the UK's most vulnerable individuals from contracting Covid-19 and flu, and many people still taking steps to reduce contact with others, the loneliness epidemic may rear its head once again.
Telecare and telehealth can keep vulnerable people connected and provide a lifeline to those isolating at home by linking them up with specialist response monitoring centres, clinicians, social care and other stakeholders 24 hours a day. This reduces feelings of isolation as they know contact is available whenever they need it, and can also support independence as their health and wellbeing is constantly monitored. Telecare systems mean users can press a wearable device from anywhere in their home to be instantly connected to a trained operator, who can offer help and reassurance should they feel anxious, confused or unwell.
What's available?
The latest technology can be personalised to monitor underlying health issues with complex comorbidities, and incorporate screening for any emerging risk to physical and/or mental wellbeing. It can also monitor for incidents in the home such as fires, floods or very low temperatures.
Dedicated programmes can be developed and deployed quickly, and scaled and adapted responsively according to clinical need, and the risks associated with the winter season during a pandemic.
Available technology can also support an early response to incidents such as falls, mitigating their effects and reducing the need for hospital admissions. This gives end users and care providers peace of mind that they're being monitored 24/7, despite the impact of the pandemic and flu season on care delivery.