0
3rd December 2021 11:49 am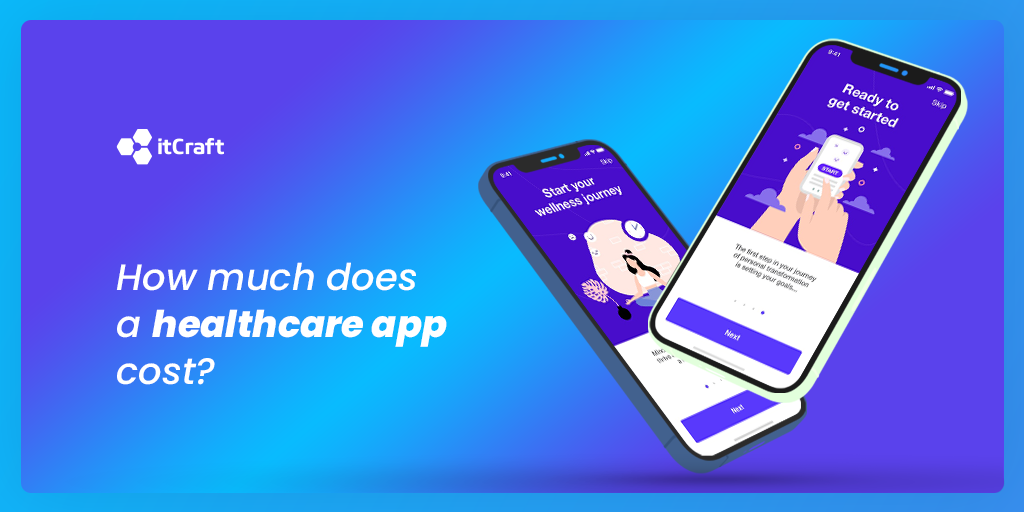 Telemedicine applications are gaining popularity for several years now. The actual industry breakthrough came with the COVID-19 pandemic in 2020. Investors began looking for IT vendors to build a digital product related to medical services. Both new companies and established corporations became interested in this topic. However, not everyone was aware of how much this type of solution costs.
Digitization of the health sector will likely continue in the upcoming months not only because the pandemic changed patients' habits but also thanks to the widely accessible internet and a smartphone in almost every pocket. We want to contact our doctors the same way we book hairdresser appointments, order groceries and handle banking matters. And although in many cases, telemedicine will not replace a direct visit to a clinic or hospital, its advantages are invaluable for all interested parties.
Why investing in healthcare apps is beneficial?
First of all, the benefits for patients, individual doctors and medical facilities are undeniable. Research has shown that implementing e-health solutions can significantly reduce the cost of emergency room visits. In addition, when people with conditions that do not require hospitalization can consult a specialist remotely, hospital staff has more time and resources to help with emergencies and chronic diseases.
Thanks to telemedicine, doctors gain easy and quick access to the documentation of each patient – even those who have been treated by someone else before. In addition, they are in constant contact with people who require regular checkups. If we add health monitoring devices to this, life-threatening situations can be prevented or significantly alleviated in many cases.
For patients, the advantages are also great, not only in terms of convenience. Digital products give them access to doctors regardless of their location, budget or mobility. In addition, they can quickly get things done without clinic visits, queues and long commutes. In times of a pandemic, online contact also increases security.
What influences the cost of telemedicine app?
All the advantages of using e-health solutions mean that even though many proposals are on the market, there's still a place for new, innovative digital products. You should know the requirements of a telemedicine software project and how much it costs to create a high-quality healthcare application.
The budget needed to implement an idea depends on many factors. We start each cooperation with a thorough discussion about the details. We ask the client if the company already has a system or is it necessary to create it from scratch. We talk about the industry, competition and target group. We discuss crucial and additional functionalities. Finally, it is worth knowing the expected time-to-market, the financial capabilities and preferences regarding the type of software. There are many things to consider, but an experienced software house can propose an action plan to meet the business goals of the product owner.
A simple application based on a backend provided by the client will have a different price than an advanced solution available on all platforms and created from scratch. And although the rates are pretty high in each case, you can ask developers how to optimize the budget.
How to not overpay when building a high-quality healthcare app?
First of all, you need to find an experienced IT vendor – preferably a company that knows a thing or two about healthcare projects. This industry is quite specific, which means certain requirements have to be met. A good business partner knows this perfectly well and creates a product that meets these conditions.
If we want to implement an idea and achieve success, consider necessary functionalities and those that can be omitted or implemented later on. This is where the MVP (minimum viable product) approach comes in handy. It means creating a basic version of the software with one or two of the most critical features first. It is then shared with users to test the concept and collect feedback from a potential audience. This way, we know if the course of action is right and what further steps should be taken to develop a telemedicine product.
While the MVP may initially be an additional cost, it ultimately saves a lot of resources that would be wasted trying to guess target customers' preferences.
Healthcare app development team
The shape of the team depends primarily on the client's needs and selected technologies. Usually, there is a Project Manager, and if the company works in the Agile Scrum methodology, then this person also acts as a Scrum Master. It is the link between the production team and the product owner. The Project Manager manages tasks, is responsible for communication and handles crises.
In addition, the team includes designers, developers and testers. The first group creates the visual side of the product, the second one writes the code and is responsible for the shape of the final solution, and the third ensures the quality and correctness of the application. Such a structure is crucial as it ensures the efficient implementation of every element included in the strategy.
Other roles include various consultants, business analysts or specialists in modern technologies such as machine learning. It all depends on the type of project, technologies and needed resources.
To sum it up – the cost of healthcare applications
Telemedicine solutions are currently a trendy topic. Entrepreneurs want to create digital products that bring value to their customers and allow their businesses to grow. And although it is impossible to provide one price that will apply to each health application, knowing what affects the cost of such projects helps understand why a particular budget is required.
Each healthcare application must meet certain standards. In addition, they usually have advanced functionalities, such as video calls, integration with external medical systems or the ability to book appointments. Hiring IT professionals to build such software is the best decision. This way, the final application will look great, work quickly and efficiently, and above all – it will meet your business goals.