0
29th September 2022 3:37 pm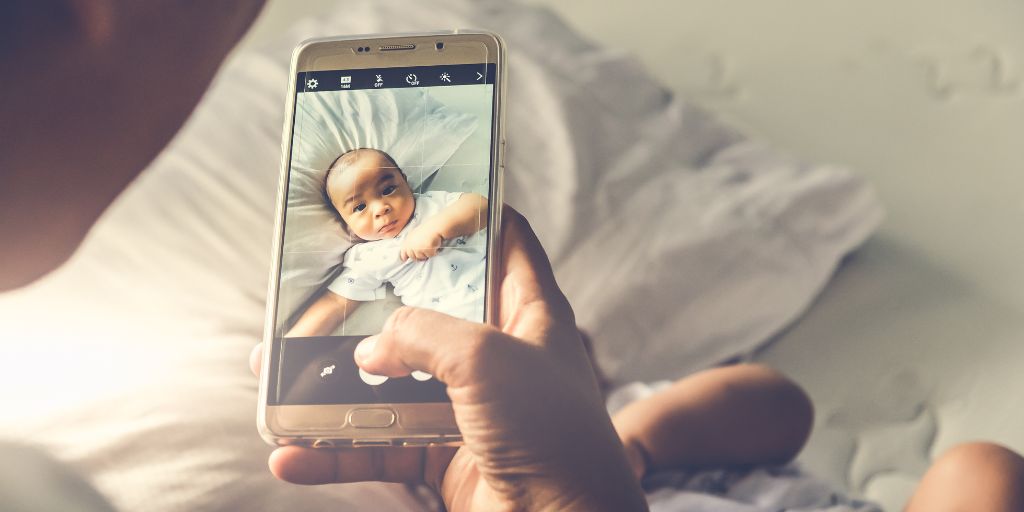 In recent years, the NHS has been under unprecedented pressure, resulting in long waitlists and a reduction of face-to-face appointments. Currently, patients wait an average of 13.3 weeks for an appointment with a specialist, which increases in rural and remote areas. This limits access to healthcare services for patients, puts heightens pressure on healthcare workers, and results in higher rates of misdiagnosis and missed diagnosis.
The decline in face-to-face GP appointments, exacerbated by the pandemic, results in delays in diagnosis and referral to specialist services.
To overcome these challenges and as part of the new Plan for Digital Health and Social Care, the NHS is investing £2 billion in digital technology to transform the patient pathway and allow patients and their families to take a more active role in their healthcare.
While traditional methods often limit how clinicians and patients communicate and share health related data with one another, the secure video messaging service, vCreate, innovatively adopts everyday technology to provide opportunities to expand access to specialist care and enhance how care is delivered.
The NHS has long used video to support clinicians with decision-making and diagnoses. However, until now these videos have often been delivered on USB sticks, insecure group chats and email attachments.
In 2019, my team at Glasgow's Royal Hospital for Children began to work with secure clinical video service, vCreate, to explore whether the technology could be adapted to facilitate the secure sharing of patient videos with clinical teams for diagnosis and management.
By May 2020, we had co-developed vCreate Neuro, a secure clinical video service which connects patients and carers with their clinical team for speedy, remote clinical decision-making.
Concerned patients and family members can upload smartphone-recorded videos of an event to vCreate's secure cloud-based system, along with bespoke contextual data which helps clinicians with their assessment.
Once uploaded, clinicians can log into the cloud-based service from any device and view the videos and associated metadata. Following assessments, clinicians can schedule follow-up appointments and investigations, make changes to medication, and provide a diagnosis or reassurance of 'normal' behaviours a lot faster.
The adoption of the video technology is particularly beneficial in neurology and paediatric epilepsy services where observing events and behaviour first-hand is crucial in making an accurate diagnosis. These events rarely occur during a scheduled appointment.
Clinicians can classify events using modifiable dropdown and free text options and, in line with the aim of digitising health records set out by the Digital Health and Social Care Plan, all assessments and communication can be linked directly to the electronic patient record.
To ensure patient safety, all content is stored securely on the cloud, powered by Microsoft Azure. Information Governance teams are involved during every stage of implementation of the technology to ensure security standards are met.
The government's vision for digital healthcare also has a social aspect: it aims to empower patients and their families to play an active role in their own care. Giving patients the ability to use their smartphones to safely connect with specialists around the UK and share videos remotely helps to meet the aims set by the new plan, as well as making it easier for teams to efficiently meet the demand of their growing patient cohorts.
Alongside being an invaluable resource for patient/clinician communication, the clinician-to-clinician feature allows teams to collaborate remotely; exchanging videos, information, investigation recordings and recommendations to accelerate diagnosis and patient care. Clinicians are able to invite colleagues and specialists from other departments and hospitals for second opinions.
Since 2020, more than 7,500 families have used the service, uploading over 20,000 videos for review. Data from a 2022 Healthcare Improvement Scotland report found that more than 93% of clinicians thought the system was useful in making a diagnosis; more than 85% thought it was useful for selecting a treatment and the majority of clinicians report that the system speeds up the diagnostic process, making it more accurate and preventing unnecessary clinic visits and investigations as well as prioritising investigations on a case-by-case basis.
We are continuing to work with vCreate to adapt AI technology to automatically analyse and triage videos sent in by patients and carers, thus prioritising early review and treatment for patients with the most severe illness.
Professor Sameer M Zuberi,
Consultant Paediatric Neurologist
Royal Hospital for Children, Glasgow
Honorary Professor of Paediatric Neurology, University of Glasgow