0
16th December 2020 3:00 pm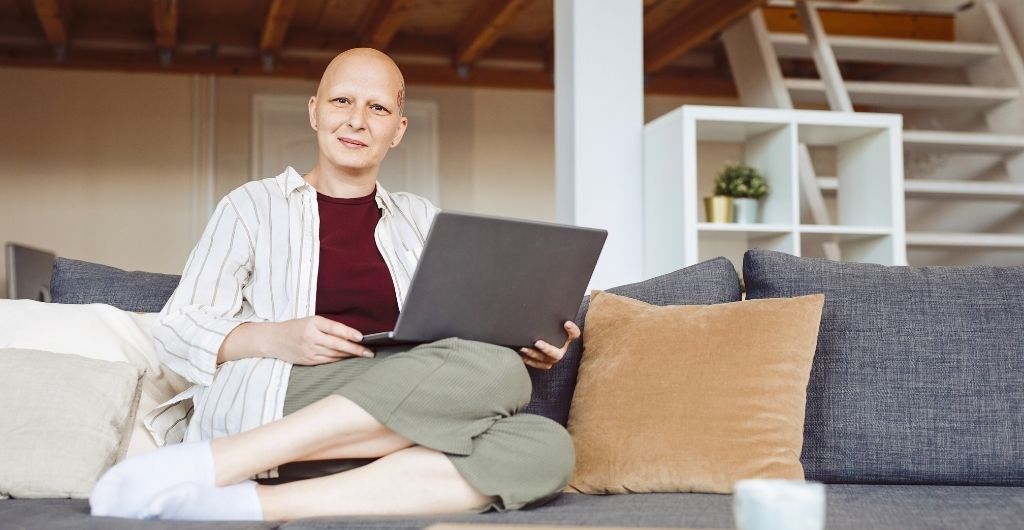 By Dr Henry Carleton, Managing Director of NHS division at Careology
There are around 367,000 new cancer cases in the UK every year – that's around 1,000 every day across the country. These numbers have not stalled or hit pause during the Coronavirus pandemic. However, due to interruptions to screenings, delays in presentations and changes to treatment, healthcare professionals and leading charities like Macmillan, have warned about a looming cancer crisis.
Since the first lockdown, the delivery of cancer care has returned to normal as people have been urged by the NHS and the government to seek medical attention when needed. Numerous technical solutions and advancements have been made during this time to help reduce the patient backlog and ease waiting times, providing significant benefits for both clinicians and patients.
Earlier this year, Health Secretary Matt Hancock urged the NHS to move towards "Zoom medicine", urging doctors to host consultations via video or over the phone where they can, to reduce hospital exposure and aid patient safety. According to Government figures, this approach has supported thousands of patients with positive feedback from both clinicians and their patients. 99 percent of practices can now offer video consultation, up from just three per cent at the beginning of the year.
This is a significant turning point, in the way patients and clinicians interact and how healthcare can scale. However, when treatment needs to be administered in person, alternative methods have been encouraged to prioritise patient safety. In both the NHS and private sector, we have seen more patients and clinicians opting for homecare, where treatment is given in the comfort and safety of the patient's own home.
Rise in Homecare
People who have recently had surgery and those receiving chemotherapy, radiation, targeted therapy, or immunotherapy are more at risk if they develop COVID-19 symptoms. Thousands of patients with cancer have had chemotherapy delivered to their doors so that they can more safely receive treatment during the pandemic.
Up to 10,000 chemo home deliveries were made over three months at the peak of the outbreak. For example, at the Clatterbridge Cancer Centre in Merseyside, the number of people receiving care at home from specialist chemo nurses had increased by 15% during the outbreak, with 285 patients in the area having oral chemotherapy delivered directly to their door.
Undergoing chemotherapy at any time, never mind during a global pandemic, can be difficult. Not just for the patient but their loved ones too. Research shows that patients feel more relaxed when chemotherapy is delivered from the safety and familiarity of their own homes. Receiving personal one-to-one support and care in this environment from a trained specialist can improve the patient's quality of life during treatment. At the same time, clinicians can use digital solutions to remotely monitor and track their patients. Accessing this real-time health information and key metrics such as vital signs, SACT toxicities and wellbeing measures, prior to and after a home visit can improve the patient experience and their health outcomes.
Hybrid Service – Tech Enabled Healthcare
A cancer diagnosis is daunting, patients can feel vulnerable, powerless, alone, or even a nuisance. This is all heightened if you are self-isolating. Standard cancer care relies on patients recognising and raising concerns about their symptoms, side effects and overall well being. Despite nurses being on hand when administering treatment, the cumulative effects of this can often be missed when patients are at home. This is where technology can play a crucial role in providing accurate health information by connecting patients to their care team in real-time.
We know that time can be of the essence, and having sight of possible complications early can make a world of difference as to how issues can be resolved. By using data from wearable devices such as temperature, heart rate, oxygen saturation and weight, clinicians can keep track of patients' health, even when they are not physically there. Clinicians can also track if patients are keeping on top of their medication and see their responses to it.
Equipping and empowering patients with technology enables them to self-manage and to feel safer and more in control. It also enables them to feel connected with their support networks and healthcare team, from home. This timely and accurate data enables clinicians to assess a patient's ongoing status, see how well they are tolerating treatment and make interventions early.
By using technology, healthcare professionals can prioritise and communicate better at scale, using data to inform decisions which will promote better health outcomes. It's about creating a hybrid experience which blends digital with in-person care so the patient feels supported and cared for.