0
19th January 2021 4:30 pm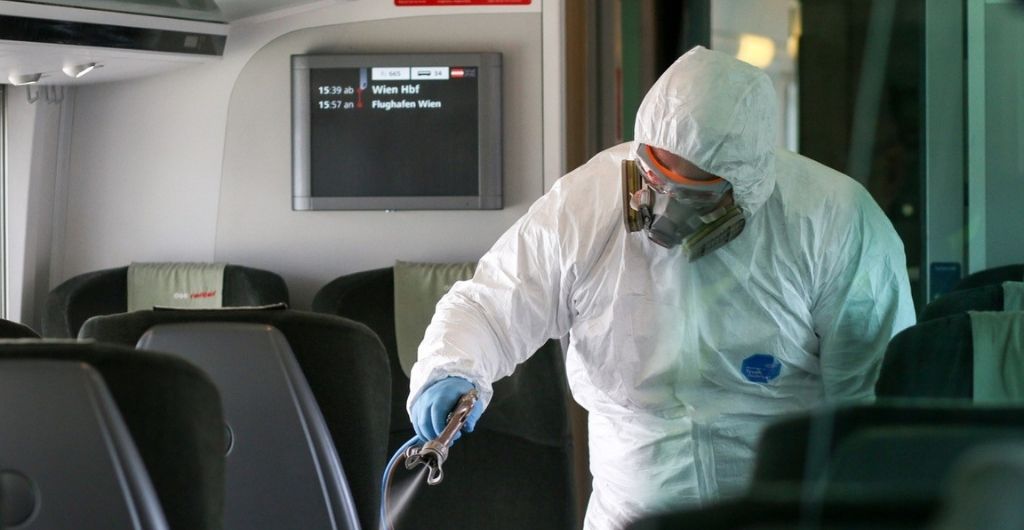 Budapest-based Resysten is a company that manufactures a powerful coating that protects any surface against the spread of Covid-19 and other harmful pathogens. Initially developed in 2014 to stop the spread of hospital acquired infections and flu outbreaks in public transport networks, the company prioritised extensive testing in 2020 to discover that it also has an effectiveness of up to 99.9% against the spread of the novel coronavirus.
While early adopters already included Budapest's airport, the city's Metro transport network (including all 27km of its escalator handrail) and Hungary's public health system, 2020 has seen Resysten strike partnerships in 14 countries, with new clients including Audi, T-Mobile, Arriva, Auchan, Mylan Pharmaceutical, Philip Morris International, Stadler, Cognizant, Europart and the Czech Academy of Sciences in Prague.
Resysten comes into play as the most advanced photocatalytic hygienic coating technology in the world today. Upon contact with light, the sprayed solution produces hydrogen peroxide which prevents the presence of pathogens on any surface. It has been developed to integrate into any surface on a molecular level, meaning that it cannot be removed by conventional cleaning methods and so it remains active for up to a year. These two key properties result in surfaces that protect users and their environment from the spread of contamination.
To date, the company has treated over 150,000 square metres of surfaces.
Shajjad Rizvi MBE, Resysten's CEO, says: "Resysten was founded in 2014 with a focus on helping healthcare systems with hospital acquired infections (HAIs), bacteria outbreaks in food plants and to stop the spread of flu outbreaks in public transport systems. Starting in March 2020, our priority rapidly shifted towards testing its capability against the spread of SARS-CoV-2 on surfaces, with the results speaking for themselves even six months after the first application. As the new vaccines become more widely available, we look forward to continuing to work with our partners around the world to provide safe environments against the spread of Covid-19 and other harmful pathogens.
"We have to of course reiterate that Resysten is an additional solution that significantly reduces the risk of the spread of coronavirus on surfaces, but it's not a cure – and it will only work at its most effective if people continue to be vigilant and taking precautions such as wearing masks, maintaining social distancing and basic hygiene rules such as regularly washing your hands."
With its proven efficiency and excellent track record with major customers, Resysten's aim is to become a major ally in the world's fight against coronavirus, by becoming another key tool in limiting its spread across the population and allowing public health systems, institutions and private businesses to operate as safely as possible during and after the pandemic.ATP test result on Arriva buses showing a decrease of up to 99.3% in the presence of pathogens. Blue shows results prior to coating; in orange, test results 6 months after Resysten has been applied to bus surfaces
For more information about Resysten Protective Coatings please visit http://resysten.com/