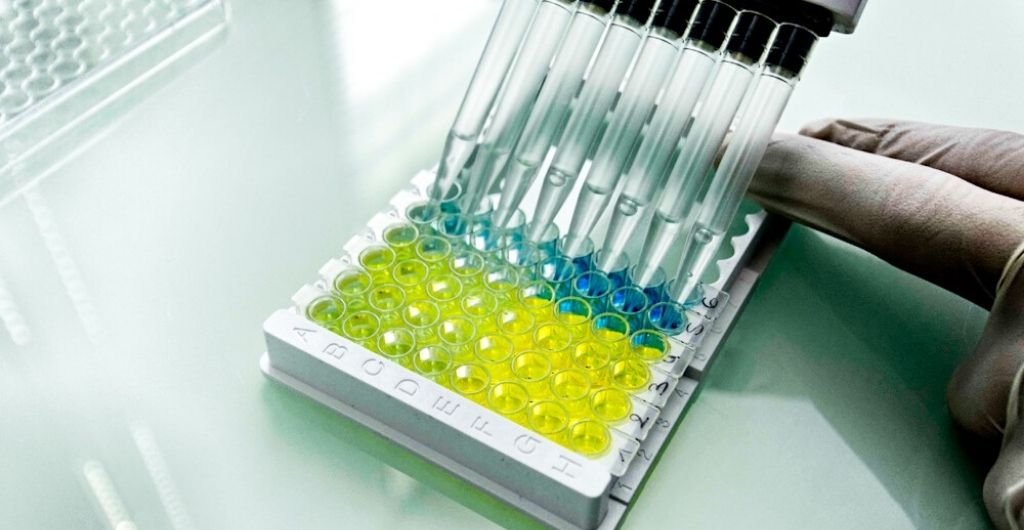 IDvet, a company specialising in the development and production of diagnostic tests for the detection of infectious diseases in farm animals, has announced the commercial launch of a COVID–19 (SARS-CoV-2) antibody test for humans.
The newly developed diagnostic test, which is ready to be rolled out on an "industrial scale" to laboratories worldwide, can be used to determine whether or not an individual has developed antibodies to SARS-CoV-2, the virus associated with COVID-19 disease.
This lab technique, called Enzyme-Linked Immunosorbent Assays (ELISA), is specifically designed for high-volume testing in laboratories. It will be used for population screening studies, which will enable scientists to better understand COVID–19 infection rates, therefore helping to inform government policy relating to the Coronavirus and the lockdown restrictions currently in place. The product is CE marked and available for immediate shipping.
IDvet's new test shows high diagnostic sensitivity and specificity, and it does not cross-react with other pathogens, including non-CoV-2 coronaviruses. In addition, the test does not require any specific nor costly equipment: the assay may be performed on any open automated immunoassay platform, or even manually.
Loic Comtet, Research and Development Manager at IDvet, said: "The decision to produce SARS–CoV2 antibody tests is very much in keeping with our commitment to 'One Health' — a collaborative approach to designing and implementing programmes, policies, legislation and research, which recognises the intimate link between the health of people, animals and the environment.
"We are expecting a high level of interest in the tests, and we are proud of their capacity to offer reliable and robust results."
IDvet products are developed and manufactured in Montpellier, France, where the company employs over 100 members of staff. The company is independently owned, self-financing all of its research and development projects.
Philippe Pourquier, CEO of IDvet, said: "Because the company is independently owned, we can quickly respond to new outbreaks and launch new projects by repurposing our automated production line and modern infrastructure.
"Our facilities, scientific know-how and passion to support the fight against COVID–19, have combined to ensure we can produce this antibody test on an industrial scale, with the ability to ship to millions of people worldwide and meet the global demand."