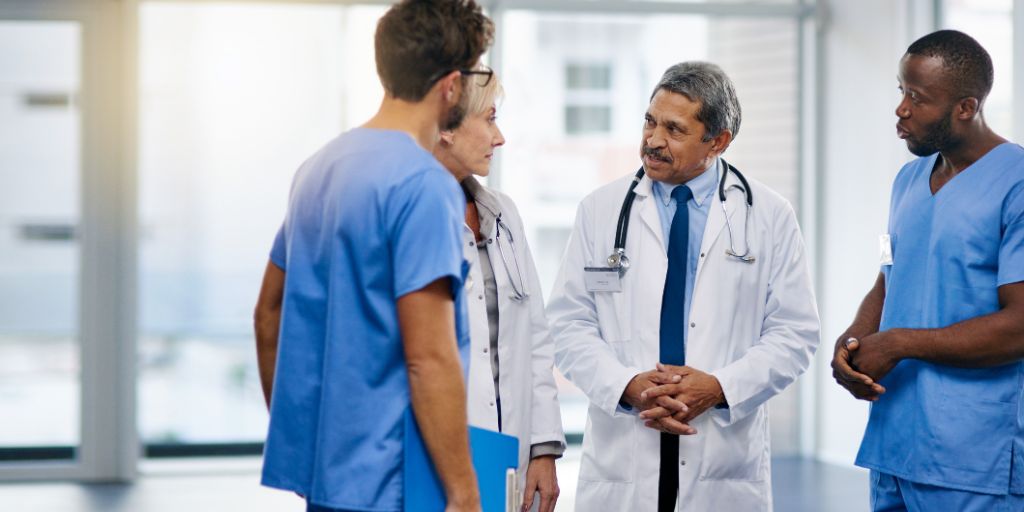 Sexual health software provider, Inform Health is announcing a series of enhancements to its HIV offering ahead of the British HIV Association (BHIVA) Spring Conference in Gateshead next week. 
Designed to save clinic resource and improve patient experience, Inform's patient-facing Personal Health Record (PHR) will soon facilitate enhanced patient self-management, along with PrEP eligibility assessments. Additionally, new developments to the HIV system will enable faster, more complete and more reliable CD4 and viral load HARS data reporting.
Inform Health's online patient self-management tools are already being used in sexual health services to facilitate self-managed appointment booking, triage, online testing and even an eligibility assessment for Chlamydia treatment self-administration. The new enhancements will enable services to invite their patients to complete a self-taken history – such as current medication, allergy, and menstrual cycle information – prior to their clinic attendance. The patient self-taken histories will record in real time, directly into the clinic's Electronic Patient Record (EPR) system, allowing clinicians to review what the patient has entered alongside the patient's existing EPR record in split screen, and merge relevant data where appropriate. This new functionality will optimise clinic appointments, saving time and empowering clinicians to increase the quality of the time spent with patients.
Elements of the PHR's self-taken history have been used to create the PHR's new PrEP functionality, designed to improve PrEP access. Patients requesting a PrEP initiation appointment respond to a self-assessment. The patient is then signposted to relevant information and guidance, while their responses are assessed prior to an invitation through their PHR to book an appointment. This pre-attendance assessment stage will help services to monitor demand, improve resource allocation and crucially, save time during patient consultations. Once eligibility is established, patients will be able to self-manage their PrEP continuation, including appointment booking at the click of a mouse; increasing their autonomy and convenience, whilst further reducing pressure on services and supporting the onward transmission target of 0 by 2030.
Oxfordshire Sexual Health Service is currently working with Inform Health to harness the new PrEP functionality. The service's Consultant Sexual Health – Clinical Lead, Emily Lord, believes such digital technologies are becoming increasingly important for patients and providers across all healthcare settings, particularly following the COVID-19 pandemic. She comments: "Oxfordshire Sexual Health Service is working with Inform Health to develop a local 'Express PrEP service.' This new digital service will streamline the patient journey for both initiating and continuing PrEP, making it simpler and more efficient. It may also reduce barriers to accessing repeat PrEP prescriptions, improving patient engagement and adherence to PrEP.
"At the service level, it will allow us to ensure that we use the expertise of our clinicians efficiently, ensuring patients with medical complications, or those unable to use our digital services, are seen by experienced clinicians in face-to-face clinics."
Additionally, for customers with an electronic laboratory feed, Inform Health is currently testing new functionality to automatically populate CD4 and viral load information required for HARS reporting.  Developed with several existing NHS customers, the functionality will remove the need for manual entry by clinicians or clerical staff. Instead, the automated HARS functionality will cascade results data seamlessly from lab systems into the correct patient record; saving time and resource and creating more reliable and complete HARS datasets.
Commenting on the new developments, commercial director, Sue Bunn, said: "After years of increased demand, including the continued fallout from the Mpox outbreak, many sexual health and HIV services across the UK are struggling to deal with backlogs and keep pace with that demand.
"It has always been our mission to understand the barriers to providing efficient, safe, and low-cost service delivery and to use our technical expertise to engineer effective, innovative solutions to these barriers. 
"I am delighted to see the release of these enhancements and that Inform Health continues to support our customers and the wider HIV community to meet the needs of patients, while driving down onward transmission rates. We believe these enhancements to our HIV technology offering will support services to respond effectively to emerging challenges and we're very much looking forward to showcasing some of the new functionality during the BHIVA Spring Conference next week."