0
15th February 2022 10:00 am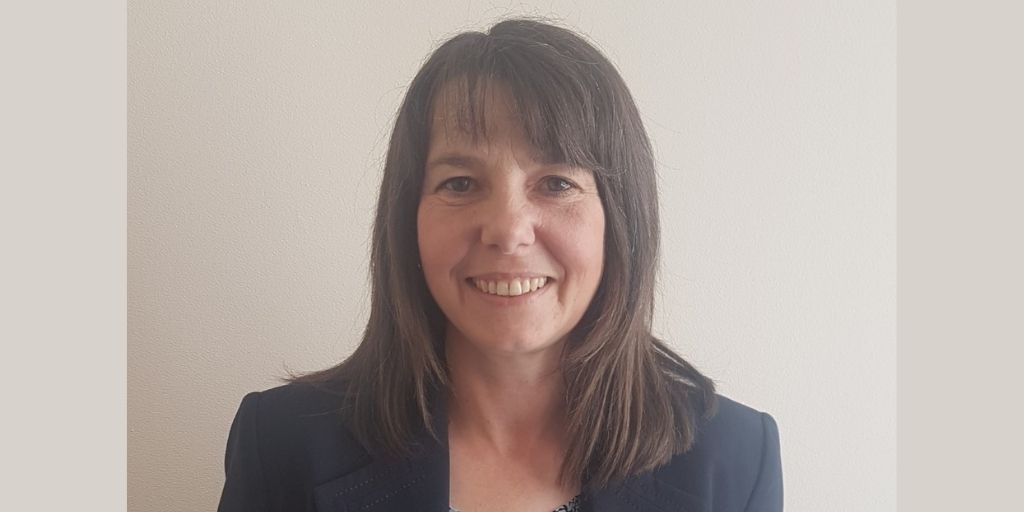 The Digital Health & Care Innovation Centre (DHI) and Scottish Health Innovations Ltd (SHIL) have partnered in a first-for-Scotland initiative delivering a unique and growing suite of UKCA marked decision support tools.
UK Conformity Assessed (UKCA) marking is required for all medical devices. The tools developed through this partnership embed validated evidence in digital tools and systems in daily use by health and social care staff.
As a legal requirement before placing devices on the market, the UKCA mark means staff can use the tools with full confidence that all clinical safety, quality, and regulatory standards have been met. Created through the 'Right Decision Service' – a Once for Scotland platform delivered by DHI to build national decision support solutions, they help drive consistent, evidence-based practice across health and social care in Scotland.
Dr Ann Wales, Programme Lead for Knowledge and Decision Support in DHI, said: "This collaboration between DHI and SHIL extends the reach of the Right Decision Service into frontline practice and further strengthens its impact on patient and service outcomes. It has opened up new ways of delivering best evidence direct to point of care through digital tools that meet the highest standards of clinical safety and quality.
"We especially appreciate SHIL's willingness to take the manufacturer role and their expertise in regulatory requirements. These have been key enablers for the decision support programme delivering software as medical devices."
To date, the collaboration has registered Class 1 UKCA marking for decision support tools including:
· Centor and Feverpain for assessing risk of bacterial infection and benefits of antibiotic prescribing in sore throat
· The 4AT tool for more timely identification and management of delirium
· Asthma Control Questionnaire 5 (ACQ 5) for determining effectiveness of asthma control
· Risk Score for Exacerbation of Asthma for determining risk of asthma exacerbation within 6 months · Management of lower urinary tract infection in women under 65 years, based on SIGN Guideline 160
· The Malnutrition Universal Screening Tool (MUST) for assessing risk of malnutrition. Uniquely, the DHI-SHIL MUST tool adjusts the risk assessment automatically for presence of oedema and amputation.
DHI and SHIL have also registered Class 1 UKCA marking for RESTORE2 (Recognise Early Soft Signs, Take Observations, Respond Escalate) for early detection of deterioration in care home residents, and timely, appropriate escalation reducing avoidable referrals and emergency admissions.
UKCA marking is in the pipeline for high risk prescribing alerts embedded in primary care electronic health record systems, based on the NHS Scotland polypharmacy guidance (currently being piloted in two NHS Boards); assessment and management of lower urinary tract infection for people over 65; assessment and management of acute coronary syndrome in Emergency Departments; and vital signs and sepsis assessment in paediatric unscheduled care.
Feedback from clinicians has been overwhelmingly positive. Speaking of the 4AT tool which assesses the likelihood of delirium, Professor Alasdair MacLullich, Professor in Geriatric Medicine and consultant in NHS Lothian, comments "The 4AT calculator is a game-changing clinical calculator tool. Its ease of use reduces barriers to appropriate consideration and testing for delirium, and the ready availability of a mobile-based app will facilitate its use in every patient encounter."
A key feature of the DHI/ SHIL suite of tools is the ability to be re-used and embedded in multiple applications for use by different audiences in different contexts. For example, the 4AT tool is embedded in a primary care remote consultation toolkit, a care home decision support application and the SIGN decision support service.
Head of Regulatory Affairs at SHIL, Elaine Gemmell said: "We are proud to have partnered with DHI on these tools. Many of them are in wide use across health and social care but for the first time UKCA marking give the SHIL/DHI versions a hallmark of quality and clinical safety.
"This is important – it means that staff can use the tools with full confidence and without the concern of personal liability for clinical error associated with use of non-UKCA marked tools.
"As they have been developed to standards and processes that comply with 93/42/EEC Medical Device Directive and 2017 /745 Medical Device Regulation we are future proofing the tools against potential changes in medical device regulation in the UK."
Chief Executive Officer of DHI, Professor George Crooks OBE, said: "This effective collaboration supports and benefits not only those delivering health and care but also those requiring health and care services."
"It demonstrates why Scotland is an ideal place for businesses to come to if they wish to innovate and develop next generation tools and services. Organisations like DHI and SHIL are part of a national ecosystem that is designed to support the evolution and delivery of health and care services that are fit for the 21st century, encouraging entrepreneurship and innovation while ensuring that quality and safety are at the centre of all we do."
DHI provides knowledge management and clinical evaluation expertise. It manages co-design and usability testing with health and social care staff.
SHIL provides a wealth of regulatory expertise and experience in applying the Medical Devices Directive and Medical Device Regulations. It holds ISO 13485 certification for quality management and takes the role of manufacturer of these decision support tools as medical devices.